iPhone 15 Pro schematics may have just broke cover — here are the big design changes they reveal
The iPhone 15 Pro may be a bit bigger than last year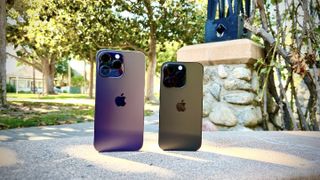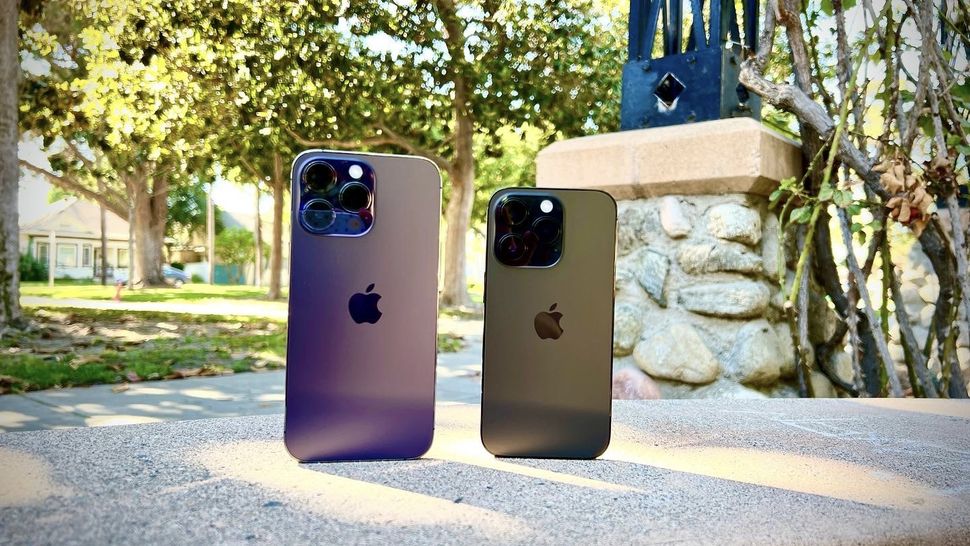 (Image credit: iMore)
Given we are just a month out from the launch of iPhone 15, iPhone 15 Pro, and iPhone 15 Pro Max, many leaks are due to pour in. Though they aren't always worth watching, a pretty intriguing one just found its way onto Twitter. An alleged leak of the schematics shows what claims to be the exact specifications of the next phone, complete with measurements.
With the suggestion of a new charging port, a slightly different mute button, and a thicker frame, the iPhone 15 Pro is shaping up to be an interesting addition to the Apple lineup. But until Apple's own unveiling takes place. treat leaks with a pinch of salt.
Update: Further investigation reveals the schematics to be a fake, based on a design by Twitter user Wilson_boy_101 and repackaged and recirculated under a different guise. So while it may resemble Apple's eventual plans, it doesn't represent them. The original story follows.
Apple are making incremental changes
Taking to Twitter, Apple commentator and analyst Majin Bu shared a single image of potential iPhone 15 schematics: and it looks like there are some big changes if accurate. Of course, until the iPhone 15 Pro is actually released, we won't know if these schematics are the real deal — although Majin Bu has a solid track record, and these images seem to represent changes we're already expecting, so there's a good chance that this is close to what we're going to get in a few weeks.
In the schematic, the specific sizes of many areas of the iPhone 15 are revealed.. Though it seems to be a very similar design to the iPhone 14 Pro, we notice a few key differences like the inclusion of the potential action button, replacing the mute button. You can spot this on the left hand side just above the volume buttons.
At the bottom, there is a slot — and it is not immediately obvious whether this is USB-C or Lightning. Given that Apple seems to be shifting all its devices to the reversible standard, it's likely that this image represents the former, especially given the number of rumors that seem to point in a USB-C-shaped direction. It still has the camera lens layout of last year, as well as the dynamic island. The camera is 38 by 37.5, being a little wider and less tall than last year's.
The depth of the phone is 8.24 mm - a little bigger than the 7.85mm of last year. Generally speaking, it's a very similar phone to last year with minor changes - making it a little bigger in the hand but mostly unnoticeable. As well as this, the sides seem to be smoother, making it easier to fit into your pocket. This corroborates previous reports.
These schematics may show where the future of the iPhone lies. With rounder edges, a action button, and a slightly bigger size, we can expect a phone that is bigger and better but also easier to slip into your pocket or grab with your hands. This bigger size is accompanied by a smoother feel, with slimmer bezels and less angular sides. All eyes will now be on Apple's official reveal to know for sure.
Master your iPhone in minutes
iMore offers spot-on advice and guidance from our team of experts, with decades of Apple device experience to lean on. Learn more with iMore!
James is a staff writer and general Jack of all trades at iMore. With news, features, reviews, and guides under his belt, he has always liked Apple for its unique branding and distinctive style. Originally buying a Macbook for music and video production, he has since gone on to join the Apple ecosystem with as many devices as he can fit on his person.
With a degree in Law and Media and being a little too young to move onto the next step of his law career, James started writing from his bedroom about games, movies, tech, and anything else he could think of. Within months, this turned into a fully-fledged career as a freelance journalist. Before joining iMore, he was a staff writer at Gfinity and saw himself published at sites like TechRadar, NME, and Eurogamer.
As his extensive portfolio implies, James was predominantly a games journalist before joining iMore and brings with him a unique perspective on Apple itself. When not working, he is trying to catch up with the movies and albums of the year, as well as finally finishing the Yakuza series. If you like Midwest emo music or pretentious indie games that will make you cry, he'll talk your ear off.
It's fake.

Imore would know if they were on Twitter.


Reply