The smallest fix to iPhone 15 Pro Max has had the biggest impact for Apple's giant phone — and now I love it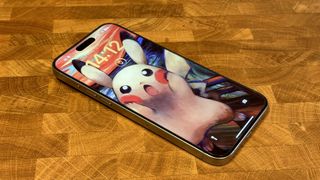 (Image credit: Future / Apple)
For the last three generations of iPhone, Apple has made the Pro models heavier and more unwieldy in exchange for beauty. Unfortunately, in a smartphone, the way it feels in your hand is, for some reason, totally undervalued in the grand scheme of things. You'll rarely see a tech reviewer emphasize the feel and weight of a device as a reason to upgrade, but I firmly believe that how your technology feels to use is as important as what it allows you to achieve.
When thinking about a new smartphone, the weight and feel are as important to me as the battery life, the display, and the camera — maybe even more so. That's why the iPhone 15 Pro Max is the most significant upgrade to the iPhone in a very long time, in my eyes. Not because of its fancy camera array or its A17 Pro 3nm chipset, but because it's the first Pro iPhone since the Pro models arrived in 2020 to consider the user's in-hand comfort.
The Goldilocks zone
I've owned the iPhone 15 Pro Max for three weeks, and it's my first ever Pro Max. The last big iPhone I purchased was the XS Max, and I've owned the smaller 6.1-inch Pro models ever since. I opted for the smaller model for so long because the stainless steel Pro iPhones have, in my hands at least, been so uncomfortable to use that the thought of getting the huge 6.7-inch model was out of the question.
In opting for the smaller Pro, I've denied myself better battery life and a larger display. And even then, the 6.1-inch iPhones still felt unwieldy and, combined with the sharp edges of the iPhone 12, 13, and 14 Pro, totally unpleasant to use. Listen, I'm 6 feet tall, and I'm really good at catching soccer balls, footballs, and basketballs — that's to say, my hands are not small. In fact, they're large enough to be ideal for holding a big phone.
So, what do the iPhone 15 Pro models do differently, and why does the iPhone 15 Pro Max finally feel good in my hands? First, the most obvious aesthetic difference is the evolution from a stainless steel frame to one made with grade 5 titanium, which in itself allows for a light and more robust exterior.
Apple also introduced an industry-first thermo-mechanical process to merge the titanium outer shell with an aluminum substructure. In doing so, the weight balance of the iPhone 15 Pro and Pro Max feels more uniform instead of being weirdly distributed to the outside of the device like its predecessors. Combined with the new contoured edges, this year's iPhone design is exponentially better and more comfortable than it may first appear.
You might think I'm totally overthinking things, but I swear I'm not. The way the weight is balanced on these new iPhones means that regardless of the 10% weight drop from the 14 Pro and Pro Max thanks to the titanium, the iPhones also feel lighter than the 11 Pro and Pro Max despite actually being heavier.
The standout feature
Apple prides itself on design, and its ethos aims to make people feel like they need an iPhone because it looks so damn cool. For the last few generations, the product's actual design has felt like an afterthought as Apple pushes to have the most powerful hardware in the smartphone space. The company has achieved its goals of taking the iPhone and making it more powerful than its Android competitors, which was definitely not the case in the 2010s.
Still, in doing so, it seemed to have forgotten how important the iPhone design really was. I'm genuinely ecstatic that I'm able to say that this is no longer a problem with the iPhone 15 Pro and Pro Max.
By making the Pro models feel better in hand, Apple has unlocked the potential for users like myself to opt for a larger device. That means more money for them, more features for me, and a consumer who decides based on what they want without worrying about potential carpal tunnel and hand pain.
Now that I can handle a larger device, I can finally benefit from all the features that the Pro Max can provide. I have all-day battery life, so I don't need to charge my phone throughout the day, I have a massive screen to watch YouTube and get work done when I'm away from my desk, and I no longer have to settle for a lesser camera system because I can have the latest and greatest.
Upgrading your iPhone because the new one is lighter and more comfortable would make most of my friends roll their eyes — just go for the one with the best specs, they'd say. I'd argue, in retort, that the weight and form factor is a spec, just as important as processor, RAM, and camera: So it stings when they often seem to be an afterthought. Thankfully, I'm here today to tell you that they're both very valid reasons to think about a new device.
Heck, even if every feature was identical, I still think the changes to the iPhone's weight balance and structure are enough to warrant someone to consider upgrading. So, while you might see adverts for the new iPhones and think they look the same and it's just an iterative update — it's not. There are real, tangible changes here, and for those of you like me who have consistently avoided larger devices, now's the time for a major upgrade to the best iPhone Apple has to offer.
Master your iPhone in minutes
iMore offers spot-on advice and guidance from our team of experts, with decades of Apple device experience to lean on. Learn more with iMore!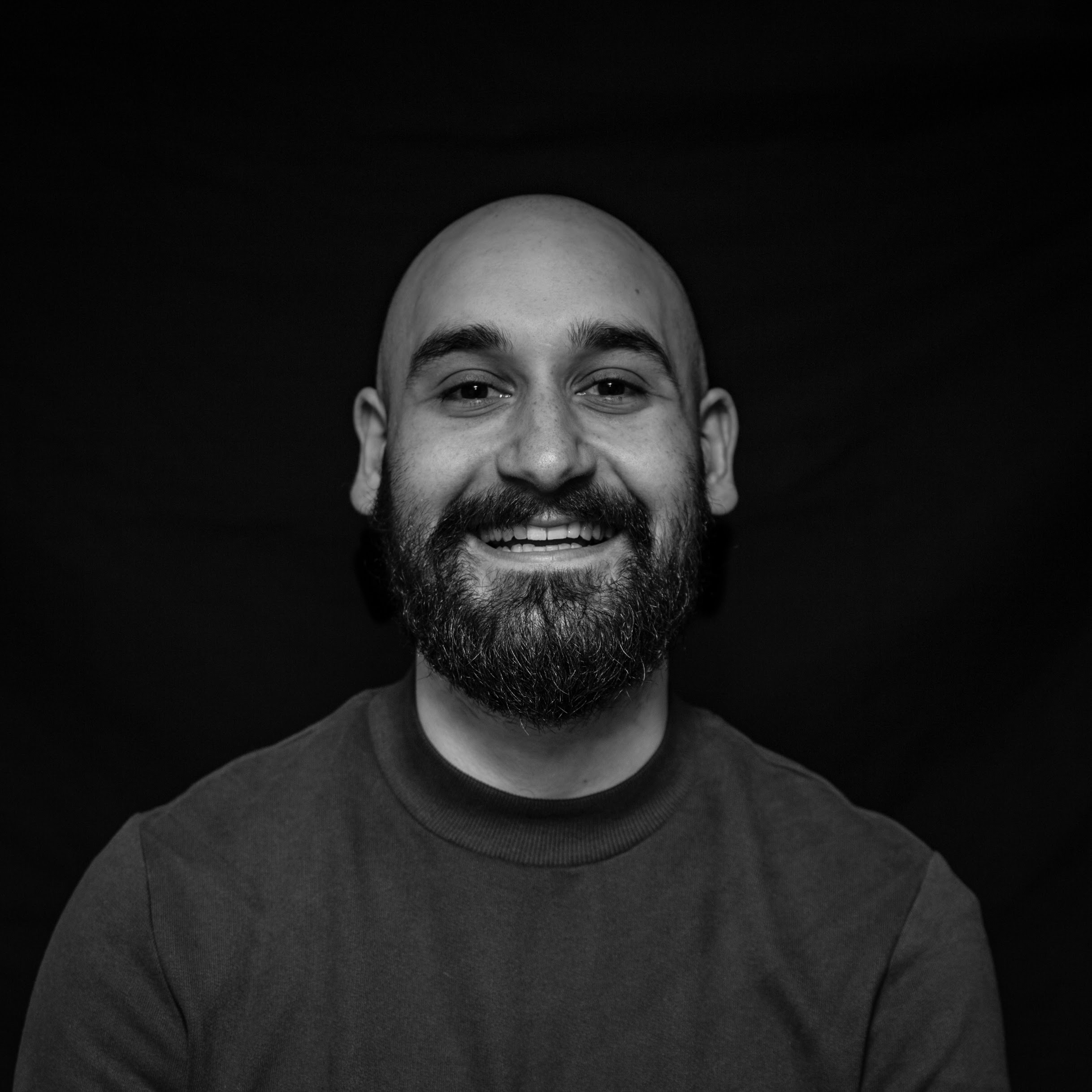 John-Anthony Disotto is the How To Editor of iMore, ensuring you can get the most from your Apple products and helping fix things when your technology isn't behaving itself.

Living in Scotland, where he worked for Apple as a technician focused on iOS and iPhone repairs at the Genius Bar, John-Anthony has used the Apple ecosystem for over a decade and prides himself in his ability to complete his Apple Watch activity rings.

John-Anthony has previously worked in editorial for collectable TCG websites and graduated from The University of Strathclyde where he won the Scottish Student Journalism Award for Website of the Year as Editor-in-Chief of his university paper. He is also an avid film geek, having previously written film reviews and received the Edinburgh International Film Festival Student Critics award in 2019.

John-Anthony also loves to tinker with other non-Apple technology and enjoys playing around with game emulation and Linux on his Steam Deck.
In his spare time, John-Anthony can be found watching any sport under the sun from football to darts, taking the term "Lego house" far too literally as he runs out of space to display any more plastic bricks, or chilling on the couch with his French Bulldog, Kermit.