It's time for Apple to go to CES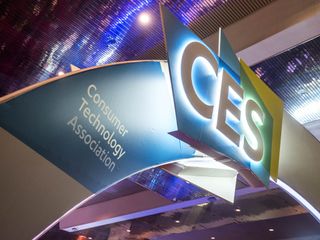 Yes, this time of year I'm typically mocking CES for its general silliness. That's because the "don't call it the Consumer Electronics Show" has lost its way. It used to be the most important tech event of the year — especially after the death of Comdex —but it's increasingly become all about quantity rather than quality.
The future is then
Once upon a time, Bill Gates was a legend of the CES stage. His opening keynotes were must-attend events, with long lines of eager press and analysts vying to get in early and glimpse whatever products the then-CEO of Microsoft would unveil. Xbox was one of them.
The only company and presenter that overshadowed it was — wait for it — Apple.
Steve Jobs never took the CES stage. And there was no Apple booth. But Apple's presence was always felt.
Macworld took place right after CES and, more often than not, it generated the buzz. If a big Apple announcement was imminent, press and analysts would drop CES, jump on a plane from Vegas to CES, and race to see what Steve had to show off.
iPhone was the biggest and best example.
Then, Apple stopped going to Macworld. Steve Jobs stopped taking the stage. Apple stopped announcing big new products on New Year schedule. iPad was still in January. So was the Verizon iPhone. But some years Apple didn't announce anything until March... even June.
When Apple called, everyone still rushed to answer. But what happened when Apple didn't call?
Products as vision
Steve Jobs at Macworld and Bill Gates at CES weren't just keynotes. They were states-of-the-union for the tech community. They weren't just about products. They were about visions.
Microsoft can't do that anymore. But Apple still can.
Tim Cook and Apple's superb executives could put together a keynote that showcases not just the company's products but its vision for the new year.
Yes, Apple now sees Apple Stores are the biggest and best way to reach the most customers, and not just at events but every day. But it doesn't have to be an either-or situation. A nearly trillion-dollar company can do whatever it wants.
Only Apple can go to CES
Think a lot of the chatter and buzz this year focused not on Apple but on Amazon and Google? That's not surprising, given Apple didn't even show up to play. If it did — well, you know what happens when the 800lbs gorilla jumps in the pool?
Now, imagine the splash Apple would make if it jumped in the CES pool.
It's time.
Master your iPhone in minutes
iMore offers spot-on advice and guidance from our team of experts, with decades of Apple device experience to lean on. Learn more with iMore!
I've covered the personal technology beat for more than two decades at places like Gartner, Jupiter Research and Altimeter Group. I've also had the fun of contributing my $.02 on the topic at Computerworld, Engadget, Macworld, SlashGear and now iMore. Most recently I spent a few years at Apple as Sr. Director of Worldwide Product Marketing. On Twitter I'm an unverified @gartenberg. I still own some Apple stock.