Join the discussion: What are your favorite Apple/iOS-related podcasts?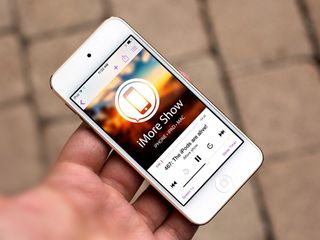 When you're someone who loves everything Apple puts out and announces, then being in touch with a podcast that specializes in breaking Apple news is a must.
The iMore Show is pretty phenomenal when it comes to fulfilling that Apple craving, but are there any other tech podcasts that stick out to you, specifically?
So what's your favorite Apple-related podcast to listen to? Join us in the iMore forums and share your knowledge with other like-minded, Apple-obsessed people!
Join the discussion on the iMore forum!
Get the best of iMore in your inbox, every day!
Cella writes for iMore on social and photography. She's a true crime enthusiast, bestselling horror author, lipstick collector, buzzkill, and Sicilian. Follow her on Twitter and Instagram: @hellorousseau
I listen to the Cult Cast on Cult of Mac. It's like a comedy act + Apple news.

The Tech Night Owl, The iMore Show, The AppleInsider, 9To5Mac Happy Hour, The Mac Geek Gab, The Cultcast, The Talkshow, Let's Talk iOS, Clockwise, Mac Power Users, Accidental Tech, and The Dalrymple Report. [These are the best Podcast's for everything Apple in my Book.]

Accidental tech podcast, MacBreak weekly if you want unbiased opinion on Apple. iMore, Talk show for Apple can't do anything wrong podcast.