Listen to Pitchfork's 200 Best Songs of the 2010s on Apple Music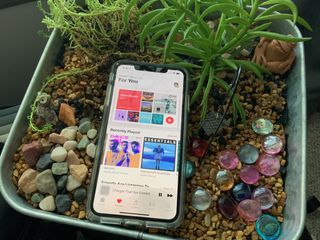 What you need to know
Pitchfork has released a list featuring the 200 best songs of the 2010s.
Some of the artists on the list include Drake, Vampire Weekend, and Solange.
You can listen to the entire playlist on Apple Music.
Looking for a new music playlist to dive into? Pitchfork this week released its picks for the 200 best songs of the 2010s, and you can listen to it now on Apple Music (opens in new tab).
According to Pitchfork Editor-in-Chief Puja Patel, the publication wanted to be "clear-eyed about the recent past while still looking forward" when putting together the list.
Pitchfork said narrowing down the list to 200 of the best songs took nearly six months and multiple rounds of voting.
While Pitchfork's list is full of many great songs, some music fans have pointed out that some artists have gone overlooked, including The War on Drugs, Father John Misty and Sufjan Stevens.
Sweet Music
(opens in new tab)
Millions of songs in your pocket.

Apple's music streaming service boasts over 70 million songs, live radio stations anchored by renowned personalities, and thousands of curated playlists spanning every genre you can imagine.
Thank you for signing up to iMore. You will receive a verification email shortly.
There was a problem. Please refresh the page and try again.