A love letter to the 2012 MacBook Pro with Retina Display: 10 years old, still going strong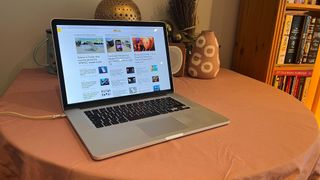 (Image credit: Gerald Lynch / iMore)
I had never owned a MacBook before. As a relatively fresh-faced jobbing journo, the premium of Apple's devices had previously always been just out of reach for me and my lowly income.
But with my first significant paycheck starting to come in, my eyes widened, and my dreaming got just a little bit more extravagant. I was going to buy a MacBook, which would be the 2012 MacBook Pro with Retina Display.
June 11 marked the 10th anniversary of the laptop, first revealed at WWDC 2012, and I'm happy to say it's still going strong to this day.
An investment in the future
The MacBook Pro with Retina Display set me on the path I now find myself still on today; an Apple connoisseur heading up a site all about the company. In that respect, it's paid for itself many times over, and I can still boot it up today and get 99% of my working tasks done with it speaks to the quality with which it was built in the first instance.
But it was the most expensive thing I had ever bought – it might still be the most expensive thing I've ever bought! The deposit on my flat notwithstanding, thanks to how I souped up the 15-inch model's internal configuration to what were futuristic heights at the time.
But it wasn't a sure thing. I'd been watching rumors of its production for months, and a few things worried me about it. There was to be no CD/DVD drive. There was to be no built-in Ethernet port. Hard drive space was to be limited by the inclusion of then-still-super-expensive all-flash SSD drives. Apple was pointing to a port-free, wireless future I wasn't sure I was ready to experience.
I need not have worried. I opted to up the storage to a then-giant 512GB SSD, pushed for the 2.6GHz processor over the 2.3GHz option, splashed out for 16GB RAM, and never looked back. I can count on one hand the number of times I used the external CD/DVD drive and Ethernet dongles I bought separately alongside the MacBook Pro over the years, while the proliferation of cloud storage systems meant I never needed any more storage than that 512GB. Apple had seen the future of portable computing – or directed its course – and I was happy to find the road it took was not a bumpy one.
A modern MacBook marvel
There were lots to love about the MacBook Pro with Retina display in the then-present too. It was, as all contemporary Apple announcements were at the time, the most advanced portable computer Apple had until then ever made.
Its screen was a thing of beauty, topping out at 2880 x 1800 resolution with a 220ppi pixel density, popping with brightness and color. Its keyboard remains the best I've ever used on a laptop, offering plenty of travel despite its low profile. Its selection of ports, including a full-sized HDMI and SD Card slot, was so useful that Apple has returned to a similar array for its most recent and best MacBook Pro configurations – not to mention the now-returning magnetically-snapping MagSafe charging cable, an idea so wonderfully safe and intuitive that you have to wonder why Apple ever saw it wise to remove it from the lineup.
Whether editing video or messing around making demo tracks for my band, there was no stopping the thing, booting up near-instantly thanks to its SSD innards. Its Intel HD Graphics 4000 chip with Nvidia GT 650M CPU and GPU combo would be tame by the standards of today's Apple M2 chip, but was cutting edge at the time, to the point where I do what at the time seemed inconceivable – have an enjoyable dungeon-crawling session of open-world epic Skyrim on-the-go, on a Mac.
That's not to say living with the thing has been all plain sailing. I saw the true worth of Apple Care when I noticed a ghosting issue starting to appear on the Retina display, the first signs of the dreaded screen stains that marred the line for some users, and the battery had to be replaced too eventually. I was relieved to see the insurance terms fully cover these expensive jobs. Over time I was saddened to see the machine's anodized aluminum casing become discolored, marring the otherwise-pristine aesthetic.
A laptop legacy
A decade is a long time in anything's lifespan. For a laptop, it might as well convert into dog years – the MacBook Pro with Retina Display has long been classed as 'obsolete' according to Apple's definition of the word, with the machine only capable of running the aging macOS Catalina operating system.
Still. 10 years on, the MacBook Pro with Retina Display remains one of my prized possessions. Like an old faithful mutt, he's not as speedy as he used to be, his coat is a little less shiny, and he runs out of energy long before the day is done. But we've sure had some good times together.
It's about time I say a final goodbye to the MacBook Pro with Retina Display, and with the advent of the M2 MacBook Air for 2022, I think my new on-the-go option has already been decided.
But I've got a feeling that when I'm out on my retirement home veranda, sitting in a rocking chair with a tartan blanket over my knees, it'll be my 2012 laptop love that's resting in my lap.
Master your iPhone in minutes
iMore offers spot-on advice and guidance from our team of experts, with decades of Apple device experience to lean on. Learn more with iMore!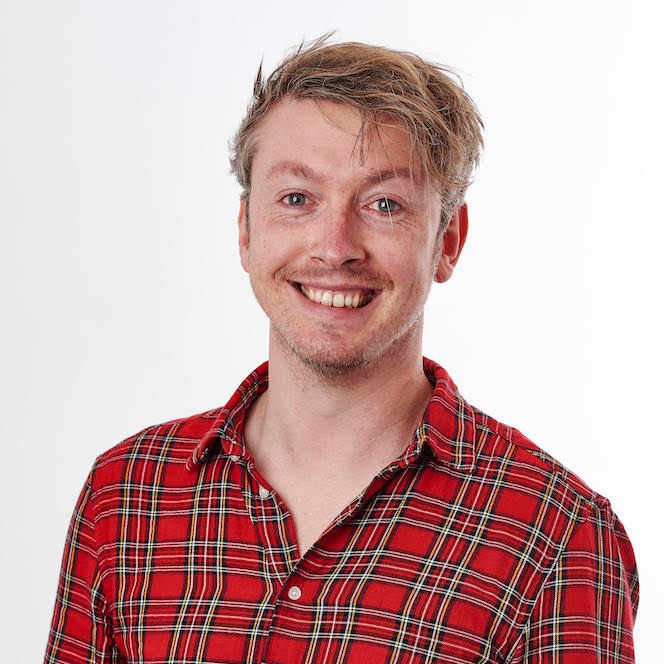 Gerald Lynch is the Editor-in-Chief of iMore, keeping careful watch over the site's editorial output and commercial campaigns, ensuring iMore delivers the in-depth, accurate and timely Apple content its readership deservedly expects. You'll never see him without his iPad Pro, and he loves gaming sessions with his buddies via Apple Arcade on his iPhone 14 Pro, but don't expect him to play with you at home unless your Apple TV is hooked up to a 4K HDR screen and a 7.1 surround system.
Living in London in the UK, Gerald was previously Editor of Gizmodo UK, and Executive Editor of TechRadar, and has covered international trade shows including Apple's WWDC, MWC, CES and IFA. If it has an acronym and an app, he's probably been there, on the front lines reporting on the latest tech innovations. Gerald is also a contributing tech pundit for BBC Radio and has written for various other publications, including T3 magazine, GamesRadar, Space.com, Real Homes, MacFormat, music bible DIY, Tech Digest, TopTenReviews, Mirror.co.uk, Brandish, Kotaku, Shiny Shiny and Lifehacker. Gerald is also the author of 'Get Technology: Upgrade Your Future', published by Aurum Press, and also holds a Guinness world record on Tetris. For real.