M83 drops long-awaited album, listen to it on Apple Music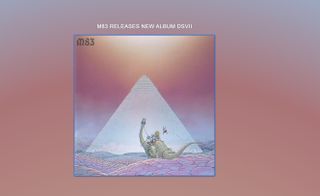 What you need to know
M83 dropped its new album, DSVII, this week.
The album is a sequel to 2007's Digital Shades Vol. 1.
It takes inspiration from 1980s video games with lots of sythesizer melodies.
M83 this week dropped its new album,DSVII, marking the band's first new album in three years. The album is a sequel to 2007's Digital Shades Vol. 1.
The French band has been around since 2001, but it really broke through with 2011's Hurry Up, We're Dreaming that delivered the bands biggest hits with "Midnight City (opens in new tab)" and "Wait (opens in new tab)." Along the way they've had more hits like "Oblivion (opens in new tab)," but that was the album that put them on the map.
After a few releases, with the last one coming with 2016's* Junk*, M83 is back with a sequel.* DSVII*, also known as as Digital Shades Vol. II is the band's eighth studio album. It drew inspiration from 80's games, which you can really extract from the use of synthesizers.
The first single, "Temple of Sorrow," is an atmospheric ballad that soars while the rest of the album follows suit.
You can listen to M83's DSVII on Apple Music (opens in new tab) now.
Get the best of iMore in in your inbox, every day!
Thank you for signing up to iMore. You will receive a verification email shortly.
There was a problem. Please refresh the page and try again.