Mac Pro rumor roundup: Everything you need to know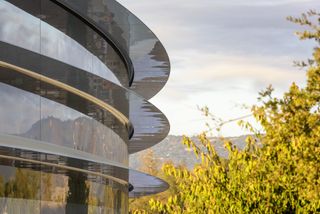 (Image credit: Apple)
February 19, 2019: New Mac Pro could be getting a 31.6-inch 6K3K display
Kuo Ming-Chi is back and not just with iPhone rumors this time. No, everyone's favorite supply chain exfiltrator is also pushing Mac Pro and Pro Display rumors to go along with them.
Via 9to5Mac:
Now please.
April 5, 2018: Apple's new Mac Pro won't arrive before 2019
According to a new report from TechCrunch, Apple's new Mac Pro will arrive sometime in 2019. It's a ways off, but that doesn't mean Apple isn't working hard on delivering the pro product — in fact, it's created a special team specifically tasked with design and development of the company's pro products:
What's more, TechCrunch says Apple has hired creatives to put its pro products through their paces, discovering what works and what doesn't. Apple uses this feedback to improve its products, both hardware and software, for the pro market. Be it iPad Pro, MacBook Pro, iMac Pro, or, well, anything Pro, it's clear Apple is focusing on modularity in design and usability.
It'll be interesting to see how much this focus on modularity affects the final design of the Mac Pro. You can read more about Matthew Panzarino's tour of Apple's Pro Workflow team over on TechCrunch.
December 14, 2017: Apple still working on a the new Mac Pro and new Pro Display
As part of the company's iMac Pro launch announcement, Apple also confirmed that it's continuing to work on a new Mac Pro and new Pro Display.
From Apple (opens in new tab):
Still no word on the timing but hopes run high we'll see the new Mac Pro and new Pro Display sometime in 2018.
Wow.
Apple recently broke with decades of tradition to spoil its upcoming product line to a select group of Apple-focused writers. And not just any product line: The company gave a sneak peek of its plans for the future of iMac — including a pro-focused high-end version — and, drumroll please: A new Mac Pro.
I'm going to repeat that, just so you all understand: A new Mac Pro. And new pro displays, branded by Apple.
This is pretty unusual for Apple, right?
Uh, yeah. In its 30+ years, Apple has rarely if ever broken its curtain of silence to publicly announce upcoming changes to its product line. The last instance I can think of was also pro-related news in nature: Apple did discuss upcoming updates to Final Cut Pro X after its initial reception wasn't quite as warm as the company would have liked. But I can't think of a time in my career covering the company where Apple executives — on record! — revealed product changes.
Why would Apple spoil new Macs?
As strange as this announcement may seem, it's also long past due. The true pro market is a small one, but they're also a passionate group feeling more and more left out in the cold by Apple's aging 2013 Mac Pro. Pros need their computers for their livelihood as well as their enjoyment — and lacking a sign from Apple that the company was still invested in providing those machines, the community was very seriously considering moving away from Apple products.
Would losing this community matter for Apple's bottom line? Probably not. As mentioned in Gruber's fantastic interview with the Mac team on Daring Fireball:
That said, Apple has never been a company solely interested in monetary gains. Pro users were the company's original backbone, and though the success of the iPhone has made them far less important to financial success than they once were, they still represent an important piece of the Apple community. After all: Many pro users are developers of Apple's own software; without great developers, the Mac (and all of Apple's platforms) wither.
In addition, pros support pro software: Not just by using and purchasing it, but by using it on the margins and bleeding edge. Professional users are what forces software like Final Cut Pro to evolve — where it's then used by thousands of others who may not consider themselves true "pros":
30 percent of Mac users are probably unlikely to buy a new Mac Pro. But the five percent hiding within who will buy a new machine are the ones who help create the market for the other 25.
Why did Apple take so long to decide this?
It's been too long. Apple, I think, realizes this. In their conversation with Gruber et al, executives acknowledged that the 2013 Mac Pro, while an achievement in innovation, wasn't quite the machine that true professional users ended up needing. From senior vice president Craig Federighi:
It's hard to say when this lightbulb moment happened internally at Apple, but we can estimate: I wouldn't be surprised if discussions started to emerge in 2014, given the 2015 and 2016 releases of the higher-end 5K 27-inch iMac and 4K 21-inch iMac.
But as Federighi points out, rethinking the Mac Pro was going to take time. Nicer iMacs were good stopgaps, but in the meantime, the 2013 Mac Pro sat, aging and unloved. It's a logic problem: Do you waste the manpower to give a system incremental updates that you know you no longer want to support, or focus on fixing the overall problem?
I do almost wonder if Apple toyed with the idea of just replacing the Pro line outright with better and better iMacs at one point — the new iMac line certainly seems to suggest that the company is interested in filling more pro needs with a less complicated computer.
But outcry from the professional community captured Apple's attention — enough to make them break with decades of secrecy. It was undoubtedly a hard call to make inside Apple's executive team, but I'm glad they finally did it.
So what's coming for the Mac Pro?
A new, modular model along with a new Apple-designed display (likely 5K, though Pike's Universum claims that there may be an 8K model in the works). The current 2013-era Mac Pro also got a small speed bump to tide people over.
Tell me about the speed bump for the 2013 Mac Pros? Is it worth upgrading?
It's a pretty meager update, but at the least upgrades the aging Pro to something somewhat resembling a modern pro machine.
The baseline $2999 Mac Pro sees an increase to 6 Xeon CPU cores (from 4), and switches to dual AMD D500 GPUs (from D300).
The $3999 Mac Pro gets 8 Xeon CPU cores (from 6), and upgrades the GPU to an AMD dual D700 (from dual D500).
Of course, because there aren't any updates to the computer's ports, you won't be able to run any USB-C or Thunderbolt 3 devices (including LG and others' 5K displays).
Knowing that new Mac Pros are coming, I wouldn't purchase this computer as a professional user unless it was absolutely necessary that I have a short term speed increase in my everyday workflow.
When is the new Mac Pro coming out?
They're currently in the development pipeline — sadly, there's no specific target date given, only "not this year".
From senior vice president of worldwide marketing Phil Schiller:
Better still, the plan is to return the pro desktop line to its modular origins. This means that pro users will be able to swap out graphics cards, hard drives, and the like to fully customize and upgrade their machine after purchase. Now, knowing Apple, "fully customize" may be a stretch — but I imagine the new Mac Pro will be much friendlier to upgraders and graphics cards afficianados than its fully-enclosed 2013 predecessor.
OS News sources claim that the decision to create a modular Mac was relatively recent — only "a few weeks ago," though that contradicts what we've personally heard.
Will the new Mac Pro support VR?
To be determined, but it was specifically highlighted in the chat:
Patently Apple has also noticed that Apple has updated its Mac Pro trademark to include a mention about "augmented reality displays," though the update doesn't refer to a specific product.
What about the new Apple display?
Yes! The LG partnership appears to only be part of Apple's long-term display plans, and as part of the eventual Mac Pro overhaul, Apple plans to release a new display, too. From senior vice president of worldwide marketing Phil Schiller:
As for the specs of this unknown dispaly, we can only speculate (ha ha), but it's highly likely we'll see a Retina display of at least 5K, if not more. (Pike's Universum claims that there may be an 8K model in the works.)
Anything on pro software like Final Cut and Logic?
Yes! Though the interview wasn't geared toward software, Schiller did note:
Gruber also asked about scripting and automation — especially interesting given Apple's recent acquisition of automator app Workflow:
Anything else of note about the upcoming Mac Pro?
I leave you with John Gruber of Daring Fireball's excellent interview with the Mac team and overall analysis of the situation. Read it.
Still want more? Read the reports from the other writers at the roundtable, including a full transcript of the interview:
Rene Ritchie is one of the most respected Apple analysts in the business, reaching a combined audience of over 40 million readers a month. His YouTube channel, Vector, has over 90 thousand subscribers and 14 million views and his podcasts, including Debug, have been downloaded over 20 million times. He also regularly co-hosts MacBreak Weekly for the TWiT network and co-hosted CES Live! and Talk Mobile. Based in Montreal, Rene is a former director of product marketing, web developer, and graphic designer. He's authored several books and appeared on numerous television and radio segments to discuss Apple and the technology industry. When not working, he likes to cook, grapple, and spend time with his friends and family.
So looks like new iMacs and an iMac Pro, based on the comments that iMacs are more popular than the Mac Pro. I was hoping for April/May to replace my 2008 iMac. Guess it may hit nearly 10 before it is replaced at this point...

The iMacs are being showcased by the Apple specialists all the time. It is like they have a directive to push the iMac. Anytime I ask an Apple rep about a desktop computer they always say "Which iMac do you want?" without a mention of the Mac Mini or Mac Pro. This is a tactic that Apple is still using. So because of Apple's own salesmanship, the iMacs are more popular. It's a shame. The iMacs screens are glued onto to it's bezel. To me, it very poor workmanship. I do not care what type of screen it has, 5K or 4K. 27" or 21.5." And you can upgrade the RAM only on the 27"! I do not get it. The 21.5" is a fifth generation Intel processor and the 27" is a sixth generation Intel processor. No consistency within the product line at all. I would not purchase this model.

I might argue that if you NEED a Mac Pro you would know before you walked in and not just ask for a "desktop". Sent from the iMore App

I totally agree with this. Most professionals know what they want and wouldn't really need to even visit a store unless they wanted to check one out in person just to see and use it beforehand.

More popular in terms of sales. That's kind of a, duh. But, did 'pros' move to iMacs because of the lack of Mac Pro? Or, does 'pro' mean something different now than it used to? The iMac is an excellent machine, but it isn't really pro by previous definitions of the term.

What's your definition of the term "Pro" then?

Well 'pro' traditionally applied to the equipment, not the person or some line between hobby/home and paid work. That isn't just in the computer industry, btw. Pro equipment usually means things like:
- more durable
- stronger, more capable With computers, this typically meant stuff like 24x7 maxed-out operation, higher quality parts, error correction/stability (ECC RAM, RAID arrays), better or specialized speed capabilities, etc. The 'new' Apple seems to have shifted the discussion to 'pro' meaning you use it to make money vs home/hobby. The problem with that definition, is that a lawyer can use a Chromebook to make more money than an engineer working on SpaceX or the artist rendering the next Bug's Life film. So, when we're talking about 'pros' moving to the iMac, it's a bit more tricky than it might seem on the face of it. Yes, iMacs are now much more capable, in the sense that they might be able to do video-editing that only a Mac Pro could have done in the past. But, at the same time, they aren't designed for GPU-heavy applications, or with the durability to run maxed out on a render-job for several days. Some 'pros' can make that move, while others can't, making it somewhat arbitrary or meaningless. Also, if you don't have any other option... it's kind of hard to make judgements from the data of how many might have migrated.

Thanks. In logic, it's called equivocation of a term, and is critical for a meaningful discussion. I'm sure it has always been an issue, but seems to run rampant these days. But, what should we conclude re: Apple? If they aren't smart enough to recognize what I've outlined above, then they need better people and we're in trouble, as the bad-decision cascade will continue. If they know, then they are being disingenuous. While I'm guessing that's what this is (there have to be smart people at Apple), it isn't exactly comforting either. :(

Traditionally, usually, typically, seems to have: all words you used in that above description. That's a lot of equivocation for then offering two equally insulting conclusions about what the state of the word "pro" is at Apple. I would offer a third option. Pro gear is what pros use. As an illustration, I'll use a story from the 1920s. One of my favorite photographers, Andre Kertesz, was the man who invented candid photography. Before there were even cameras capable of really excelling at candid work (the Leica in 1925). When he fled Hitler's Germany, he came to America as an established editorial photographer in Europe. Editors at US magazines told him the Leica was a toy and he had to use 4x5 inch cameras to do professional work. He just processed and printed his 35mm film at home and brought in the prints and told them they were large format. The "editors" were none the wiser. The moral of the story? Don't tell people what is professional when in fact, your definition is too limited.