How to choose a desktop Mac
Why students should consider a desktop Mac over a MacBook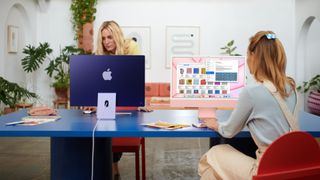 (Image credit: Apple)
You might have a few questions when considering how to choose a desktop Mac as a student. After all, Apple's MacBooks are understandably popular on campus given that they marry portability with power. Why would you want a static desktop Mac instead?
Well, there are several reasons, and we'll dive into them in this article. We'll also examine each desktop Mac that Apple offers, explaining why you might want to buy one for your studies instead of an Apple laptop. By the end, you should have a better idea of which Mac is right for you and why you might forgo a MacBook in place of a desktop alternative.
Why choose a desktop over a laptop?
There are several reasons you might consider a desktop Mac instead of a MacBook. For one thing, you often get much more power. When portability isn't a concern, Apple is able to build more performant components into its desktop Macs. The beefiest chip you'll get in a MacBook is the M2 Max, for example, while some desktops come equipped with the supercharged M2 Ultra.
Chances are you'll also get a bigger display with a desktop Mac. Right now, the largest MacBook display clocks in at 16 inches. The iMac, meanwhile, has a 24-inch screen, while the Mac mini and Mac studio can be hooked up to any size display you want.
Most MacBooks these days are limited to USB-C ports, with only the high-end MacBook Pro offering anything more. Desktop Macs, though, come with much more port variety, which is ideal if you need to connect different peripherals to your computer.
There's also another key benefit to desktop Macs: price. It's not always the case, but you'll often find a desktop Mac costs less than a MacBook with a comparable chip. The M2 Mac mini, for example, starts at $599 (£649), while the cheapest M2 MacBook (the 13-inch MacBook Air) costs almost twice as much at $1,099 (£1,149).
To be sure, desktop Macs aren't perfect for every occasion, nor for every student – you will struggle to take an iMac to lectures, for example – but they offer tons of benefits that MacBooks and other laptops don't. Let's take a look at why you should consider each of Apple's desktop computers.
Mac mini
If you don't need a computer you can take to lectures, the Mac mini is one of the best Macs for students. It's easily the most portable desktop Mac, and is small enough to pop into a backpack on your travels. You will need to supply your own screen, keyboard and mouse, but if you've already got those then its low price will not need to be supplemented by additional purchases.
Despite its diminutive stature, the Mac mini can be surprisingly powerful. The M2 chip in the entry-level model is easily strong enough for most student tasks like essay writing and research. If you want to step things up, the M2 Pro option brings a bunch of extra power for more demanding tasks.
As long as your work isn't too taxing, the Mac mini is a brilliant option for most students. Its affordable price tag is the cherry on top.
iMac
The iMac is probably Apple's best-known desktop Mac, and it's easy to see why. It blends excellent performance, a superb screen and gorgeous good looks into a very enticing product. And since it offers all that without an eye-watering price tag, it's an attractive pick for students.
When it comes to the iMac, the main event is its 24-inch display. It comes with a 4.5K resolution, 500 nits of brightness, support for the P3 wide color gamut, and Apple's True Tone technology that matches the monitor's color temperature to the ambient light of your surroundings. It's the perfect canvas for your work and leisure time.
On the inside is the M1 chip, which is easily enough for most student work, and there are rumors an M3 version could come out as soon as this October. There's also an option for a Magic Keyboard with Touch ID, which can help keep your accounts and logins safe and secure.
Being an all-in-one desktop computer, the iMac is a real space saver. There's no computer tower to worry about since everything is contained within the iMac's chassis, which can be a real benefit in cramped student accommodation.
Mac Studio
The Mac Studio is essentially a souped-up version of the Mac mini, both in physical dimensions and internal power. Its cost is also noticeably higher, so it won't be right for every student. But it's worth considering if you expect to be doing demanding work that requires a bit of extra oomph.
Despite its still impressively-compact size, it packs a real punch. You can configure the Mac Studio to come with the M2 Ultra, Apple's most powerful chip (and the one that's also inside the $6,999 Mac Pro). It will absolutely tear through almost anything you throw at it, and is perfectly adapted for hefty workloads like video editing, data processing, machine learning, and more.
As well as all that, the Mac Studio also supports more external monitors than the Mac mini. That means you can put it at the heart of a dorm setup that'll be the envy of your fellow students. Sure, it can get pricey, but it has a lot to offer.
Mac Pro
Most students are unlikely to consider the Mac Pro, as its starting price of $6,999 (£7,199) puts it into very expensive territory. If it's just power you want, the Mac Studio is a better choice, as both it and the Mac Pro max out with the same M2 Ultra chip.
The Mac Pro's main benefit is its expansion potential, as it comes with a whole heap of internal connectors – including six PCIe 4 slots – that can be used to hook up extra peripherals. Note, though, that it won't work with discrete graphics cards.
However, given its high price and limited benefits over the Mac Studio, the Mac Pro isn't a great choice for students beyond a few niche use cases.
Master your iPhone in minutes
iMore offers spot-on advice and guidance from our team of experts, with decades of Apple device experience to lean on. Learn more with iMore!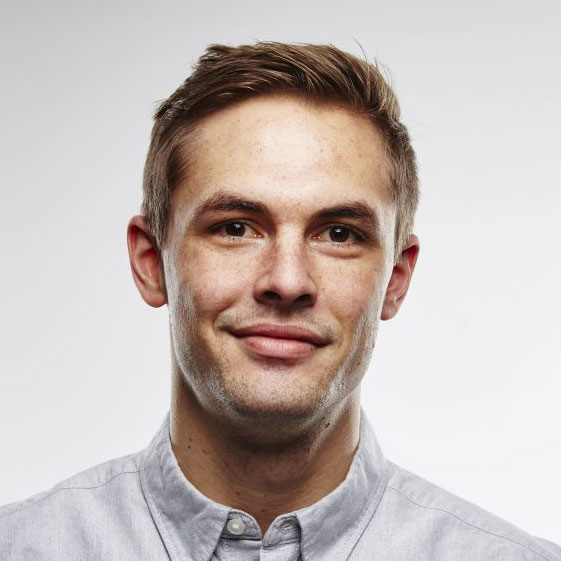 Alex Blake has been messing around with Apple tech ever since he caved to the pressure and bought an iPhone 3G "just to see what all the fuss was about." He's spent the subsequent 15 years prattling on about Apple and has somehow managed to do so professionally. Don't ask him how.