17 years on from the 17-inch MacBook, will we ever see a bigger Apple laptop again?
Is a 16-inch laptop really the biggest we'll ever see again?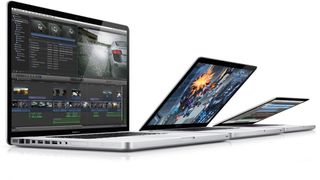 (Image credit: Apple)
Once solely focused on thinner, lighter devices, Apple has begun to bring a little more heft to its products in recent years. We've seen heavier iPhones, iPads with keyboards that weigh more than a MacBook, and the most recent MacBook Pros are pleasantly chunky, too.
It got us looking back, through rose-colored spectacles, at the biggest MacBook Apple ever made, the 17-inch MacBook Pro, and whether we'll ever see something of its ilk again. Originally launched in 2006, the machine became affectionately known as "the lunch tray" for its size and product footprint.
It saw a sizeable design overhaul in 2009, but was quietly removed from the lineup in 2012 – coincidentally the same year Apple's devices moved to Retina displays. With advances in display technology, though, is there the potential for an even bigger MacBook to make a comeback? It's unlikely, but not impossible.
How big is too big?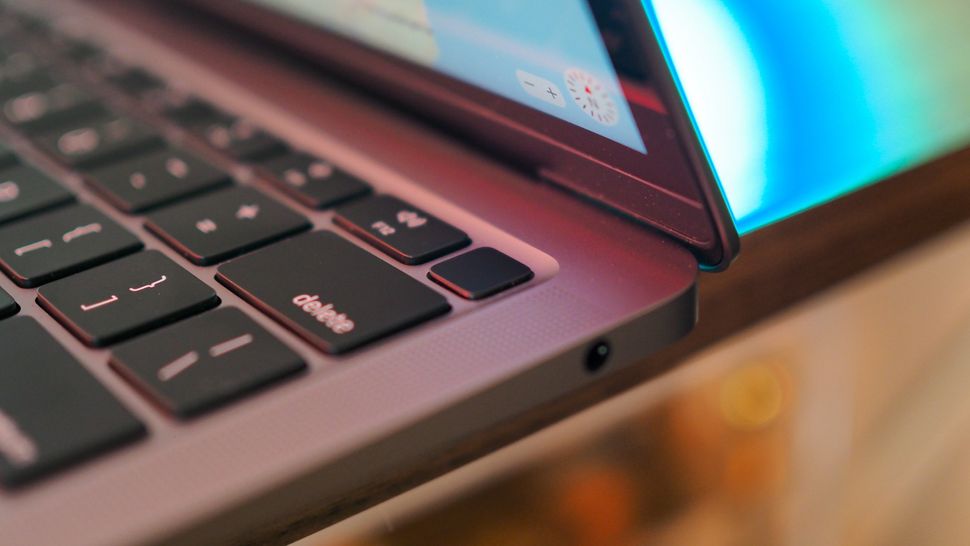 We'll be the first to admit that a huge MacBook, as novel as the idea sounds, is unlikely to be a huge win for consumers or professionals - at least on paper, and especially in a world where working from home, with a wealth of external monitor options.
The current MacBook Pro lineup, with M-series Pro chips and upward, offers a stunning display, but it comes at an equally staggering cost. For the 14-inch MacBook Pro, you'll pay around $2000 for the base model, and you can expect to pay an extra $500 for the 16-inch version.
It's hard to argue with the amount of tech packed into that display, but the idea of spending another few hundred dollars for an extra inch of screen real estate is a tough one to swallow.
And yet, part of us feels like a sort of MacBook Studio, that exists just above the Pro moniker, isn't outside of the realms of possibility.
A MacBook Studio?
The Mac Studio costs the same as a 14-inch MacBook Pro, and it's got a little more headroom thanks to its desktop status and the fact you can configure it up to a quite ridiculous M1 Ultra (and plenty of other accouterments).
On the other hand, the M2 MacBook Pro goes as high as the M2 Max, but with the move to 3nm technology reported on the horizon with the M3, there's every chance it'll pack even more performance into a small space.
Given the existing cost of the MacBook Pro, and Apple's inability to shift as many units, it seems unlikely the MacBook Pro would get a price cut - but an 'M3 MacBook Studio' could offer even more on top of what a MacBook Pro already does.
Imagine increased power efficiency for a bigger display, potentially with touchscreen functionality to take advantage of the bigger panel - maybe it could dual-boot into iPadOS, ideal for developers that want to test on the same device.
That could allow for a chunkier device, too, packing in additional ports like more USB-C options. Or, perhaps the keyboard swings under the device like so many Windows 2-in-1s do.
The slimline elephant in the room
Of course, there's one product on the horizon that could suggest Apple is happy to add a bigger display: the MacBook Air 2023.
While we're still expecting a compact 13.3-inch version, rumors persist about a 15-inch MacBook Air. Given the only option for MacBook buyers that wanted a larger display (at least in the last few years) has been the Pro in 14 or 16-inch variants, it could be an indication that there's enough room in the market for a larger, but less powerful, machine to slip right in between the 13-inch Air and the base Pro.
Does that mean we can expect even bigger MacBook Pro displays at the other end? It's unlikely, especially with the 16-inch bezels (and notch) pretty easy to miss.
Bigger screen? Why not iPad?
There's also a chance, small as it is, that Apple is working on the mystical "big iPad". We've heard whispers of such a device, and while we're not quite buying into it yet (imagine how much that Magic Keyboard would cost, for one thing), it may be the closest we get to another lovable "lunch tray".
Is there any possibility of macOS running on it? At that size, it's more than possible, especially with a precise input device like a mouse, trackpad, or Apple Pencil, but that's another article entirely.
For now, though, we mourn our chunky lunch tray. Would we have traded that extra display space for the power of the M1? For sure, but we'll always wonder what could have been.
Master your iPhone in minutes
iMore offers spot-on advice and guidance from our team of experts, with decades of Apple device experience to lean on. Learn more with iMore!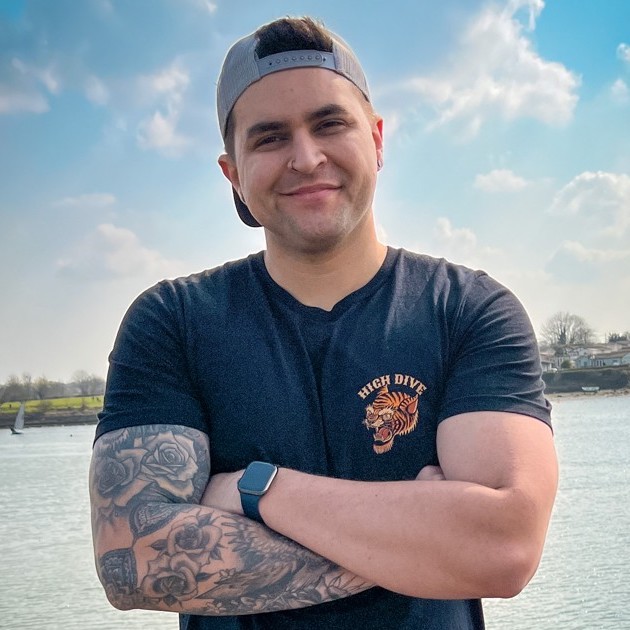 Lloyd Coombes is a freelance writer with a specialism in Apple tech. From his first, hand-me-down iMac, he's been working with Apple products for over a decade, and while he loves his iPhone and Mac, the iPad will always have his heart for reasons he still can't quite fathom.

Since moving from blogging to writing professionally, Lloyd's work can be found at TechRadar, Macworld, TechAdvisor and plenty more.

He's also the Editor in Chief at GGRecon.com, and on the rare occasion he's not writing you'll find him spending time with his son, or working hard at the gym (while wearing an Apple Watch, naturally). You can find him on Twitter @lloydcoombes.
Will we ever see a 17" MacBook again?
I doubt it. Generally 17" laptops are marketed to gamers which is not a Mac strong point (few AAA games on Metal).

I wanted a big screen so I got a 17" pavilion(i think) some years ago for my travel. I ended up calling it the SS Titanic. Besides having to get a specific extra large laptop carrying brief case to accommodate it, I probably have a curve in my spine from the shoulder strap always being on my right shoulder :-). Except for highly specific use cases, stay with a 16 or better yet a 14. Get an external monitor for your desk, enjoy the substantially better portability.
As for Apple, the more models they spread across a product line, MacBooks, the less they become the company who keeps laser focused on doing a handful of products very well.

Reply

I don't have a Mac. I use a PC at work, and they switched me to a laptop last year. I didn't want a laptop, but now I could do without it. I have two external monitors, and having a laptop allows me to work from home if necessary. It's a win-win situation!

Reply