Apple's portable MacBook Pro again proves the power of Apple silicon, with superb performance, battery life and a refined industrial design. Just don't expect any game-changing new features compared to the last model beyond a spec bump.
Pros
+

Incredible performance

+

Luxurious industrial design

+

Long-lasting battery life
Cons
-

Design remains the same as last generation

-

Very expensive

-

Not upgradable post-purchase
You can always trust iMore. Our team of Apple experts have years of experience testing all kinds of tech and gadgets, so you can be sure our recommendations and criticisms are accurate and helpful. Find out more about how we test.
While it arrived later than everyone had hoped and expected, the complete MacBook line up for the M2 generation of Apple silicon has arrived, and confidently so.
Though neither the 14-inch MacBook Pro we're reviewing here, nor the 16-inch MacBook Pro for 2023 that we previously looked at, have had the same industrial design makeover that the M2 MacBook Air so stylishly delivered last summer, both arrive with a significant and worthy spec bump to make working on Mac smoother and faster than ever before. It's a familiar design, but one still a cut above the competition from any other laptop manufacturer.
And even if there's little reason for someone with a 2021 M1 MacBook Pro to upgrade to one of the 2023 iterations, there's lots to consider and be excited about for those making the jump from an Intel MacBook Pro — not to mention some tough choices to be made for anyone with their eye on the gorgeous newer MacBook Air, too, as it slides right up against the 14-inch MacBook Pro for a prime position in your backpack and on your desk.
MacBook Pro 14-inch (2023): Price and availability
The 14-inch MacBook Pro for 2023 is available to order now, available online from a wide selection of retailers, and in store at Apple's brick-and-mortar shops.
Prices start at $1,999 / £2,149 for the base model, which is equipped with the M2 Pro chipset (10-core CPU / 16-Core GPU), 16GB of RAM and a 512GB SSD.
For the purposes of this review, we're looking at the step up model, which starts at $2,499 / £2,699, and features the same M2 Pro chipset, but with a 12-core CPU and a 19-core GPU, plus 16GB of RAM and a 1TB SSD.
If you want instead to go for the top-tier model with the superior M2 Max chipset, that's going to cost you significantly more. It starts at $3,099 / £3,349, with a 12-core CPU and 30-core GPU, 32GB of RAM and a 1TB SSD.
Within each configuration, there's a lot of components that can be upgraded and customized to your needs — a good and necessary thing, as Apple's MacBook Pro computers can't be upgraded once they've been purchased. What you buy today is what you're left with for the duration of the product's lifespan.
So on the chip front, upgrading from the M2 Pro 10-core CPU /16-core GPU to the 12-core CPU / 19-core GPU costs an additional $300, while jumping from the M2 Max 12-core CPU / 30-core GPU chipset to the top-of-the-line 12-core CPU / 38-core GPU version is an additional $200 over the baseline M2 Max chip.
All MacBook Pro computers start with 16GB of RAM, which can be boosted to 32GB for an additional $400. If you have an M2 Max model, you can boost that to 64GB of RAM for a further $800. And if you have the M2 Max with a 38-core GPU, you can get a crazy 96GB of RAM for an equally-crazy additional $1,200.
Storage makes similarly expensive leaps. A 512GB SSD comes as standard, 1TB costs an additional $200, 2TB an additional $600, 4TB an additional $1,200 and an 8TB model lands at a giant $2,400.
In total, a fully-spec'd top-of-the-line MacBook Pro 14-inch would cost you $6,299. The upgrade cost of RAM and SSD here feels unreasonably high, but it's a seller's market and you've no way to reverse a decision if buyer's remorse kicks in with an entry-level model down the line.
What's undeniably jarring though, especially for those in the UK, is a price jump that is not reflected in US pricing. Whereas the 2021 base-level 14-inch MacBook Pro started at £1,899, the new model starts £250 higher at £2,149. With US prices static, it's a hard pill to swallow on this side of the pond.
MacBook Pro 14-inch (2023) review: Hardware and design
If you're familiar with the big MacBook Pro redesign from 2021, you'll know exactly what to expect from the 14-inch MacBook Pro for 2023. Externally, at least, it's hardly changed at all — and that's no bad thing, given how excellent that last design was. It also means you can use one of the best cases for the 14-inch MacBook Pro without checking model numbers. After years of scrimping on the port selection Apple finally added more I/O to the MacBook Pro, and it continues to offer the selection here.
So, what do you get? There's again a solid aluminum chassis at work, exquisitely milled, sitting on four short feet to raise it just a tad off any surface it's placed on. It measures 31.26cm wide and 22.12cm deep, and is a bit chunkier than the old Intel MacBook Pros at 1.55cm tall. It's still incredibly portable in the 14-inch configuration though, and that extra height is welcomed in the larger battery and wider port selection it affords. In terms of weight, it'll hover around the 1.6kg mark, give or take a few grams depending on the configuration you opt for.
Port selection is the best it's been in a MacBook Pro for years. The left hand side offers two Thunderbolt 4 ports and a mic/headphone 3.5mm jack, alongside a MagSafe charging port which magnetically snaps on to the side of the laptop to provide power, popping off safely with a quick yank, preventing any unfortunate trips over the cabling. The 2m USB-C to MagSafe cable is now also color matched to your unit, with Apple offering either a 67W or 96W charging brick, depending on whether you opt for the M2 Pro or M2 Max chipset, respectively. Any of the laptop's Thunderbolt ports can deliver power, too.
The right hand side offers another Thunderbolt 4 port, a full-size SDXC card reader, and a full-size HDMI port. It's not quite the HDMI 2.1 specification as there's no support for VRR, but it's an improvement on previous generations by boosting support for up to 8K monitors at 60Hz, and 4K monitors at 240Hz.
Both the keyboard and trackpad are excellent too. Full size function keys sit in place of the TouchBar that still bizarrely resides in the 13-inch MacBook Pro, with the key color itself matched by a black plastic housing they sit within. The keys are chiclet in style, and are well spaced and comfortable to type on, despite having only a low-profile travel with each press. The button in the top-right of the keyboard does double duty as power/TouchID, and it's very responsive, quickly recognizing a secure finger scan. The trackpad is roomy and responsive too — MacBooks still beat out all competition when it comes to trackpad sensitivity and its ability to recognise distinct shortcut gestures.
Thin speaker grilles sit either side of the keyboard, and they're one of the rare places where the 14-inch MacBook Pro feels notably inferior to the larger 16-inch option. While they are clear and loud, more than enough for a conference call or some casual music listening, they lack the depth, bass and sense of space that the 16-inch model can afford. That's despite offering Spatial Audio support, where the effect is considerably dulled compared to its larger sibling.
The screen itself is gorgeous, and one of the clearest reasons to opt for the Pro rather than the M2 MacBook Air. Measuring 14.2-inches on the diagonal, it hits a 3024x1964 resolution (macOS scales well to this high-resolution, despite the smaller screen size), for a 254 ppi sharpness. It's a content creator's dream thanks to its Mini LED panel, which gives the best elements of OLED (deep blacks, dazzling colors) without scrimping on brightness. You can get HDR highs of 1600 nits of brightness here (though you're more likely to see the screen at the 500 nits SDR brightness limit for most day-to-day work). With a 'ProMotion' refresh rate of 120Hz, it feels silky smooth to navigate too, whether that's when watching high-frame rate content, or simply moving windows around your desktop.
One element that will continue to be divisive is the 'notch' at the top of the display, hiding some of the components needed for the webcam. It's about an inch wide and, in all honesty, becomes quickly forgotten 95% of the time in use. If you've got a busier menu bar however, it can start to obscure elements — though few setups will see their menu bar elements extend so far into the center of the display.
Embedded in the notch you'll find a 1080p FaceTime HD webcam. Sharp and accurately colored, it's a big improvement for anyone making a jump from a 720p-equipped MacBook of yesteryear.
Elsewhere, you'll find Bluetooth 5.3 connectivity, and speedy Wi-Fi 6E (802.11ax), capable of hitting the top speeds from a modern router — 2.4GB/s, double the previous generation's max capacity.
Overall, it's an excellent package, one that you'll be hard pressed to find bettered in even the most premium of builds on the Windows side of the laptop market. It feels built to last and created with an attention to detail — enough to justify, from a design perspective, its high asking price.
MacBook Pro 14-inch (2023): Software and performance
While the M2 generation of Apple silicon didn't represent the monumental generational jump that Apple's move from Intel-based systems to its own M1 silicon did, the M2 line still represents significant gains over what came before it. Now, regardless of what M1 chipset MacBook you may have, we'd say anyone on a more recent MacBook model will unlikely see a performance jump big enough to justify upgrading to an M2 computer, barring edge-case extreme workload situations on the higher-end machines. However, if you're still using an Intel-based Mac, the jump to an M2 machine will feel revolutionary. By taking control of the entire CPU and GPU pipeline, Apple has been able to eke out vast performance and efficiency improvements, making using its computers frictionless and speedy, whatever the task may be.
Our review model was kitted out with the step-up M2 Pro chipset, with a 12-core CPU and 19-core GPU — the same as we recently tested in the M2 Pro Mac mini, and saw broadly similar performance. We'll get onto our benchmark tests for that shortly, but it does mean we've not been able to see the top-spec M2 Max chipset at work in person, which offers up to 400GB/s memory bandwidth compared to the M2 Pro's 200GB/s.
As such, we'll have to take Apple at its word for the time being on the gains to be had compared to each other.
Apple states the M2 Pro offers up to 20-percent faster CPU performance than the M1 Pro, with 30-percent jumps in GPU performance — up to 6.8 teraflops. The M2 Max makes a 20-percent CPU jump over the M1 Max too, and another 30-percent GPU leap over M1 Max, for an astonishing 13.6 teraflop top-end graphics performance. Those stats are good for up to 23 streams of 4K ProRes simultaneously on the M2 Pro, and 43 streams on the M2 Max.
As such, the jump in performance over an older Intel based machine is huge. Apple uses a 2.3GHz quad-core Intel Core i7-based 13-inch MacBook Pro system with Intel Iris Plus Graphics, 32GB of RAM, and 4TB SSD as its Intel baseline — a machine not to be trifled with. But Apple's numbers against that model are eye-popping: 15.9x faster ProRes transcode performance in Final Cut Pro with M2 Max, 11.6x with M2 Pro; 15.7x object tracking performance with M2 Max in Final Cut Pro, 9.6x with M2 Pro. 4.4x faster project build across the board for Xcode projects, 10.6x faster image upscaling performance in Pixelmator Pro across the board. Gains against M1-series chips are smaller — 20 to 30 percent in the best cases, especially in tasks where GPU performance is key. But as we mentioned earlier — we wouldn't recommend, nor expect, anyone on an M1-series machine to upgrade just yet.
Onto our own benchmarking then, and kicking off with Geekbench, we saw the M2 Pro 14-inch MacBook Pro deliver a 1947 single core performance score, and 15097 multi-core performance — in line with the M2 Pro Mac mini score, and the M2 Pro-equipped 16-inch MacBook Pro too. It's a significant multi-core improvement over what the standard M2 chip in the latest MacBook Air can achieve.
Swipe to scroll horizontally
| Device | CPU | Single Core | Multicore |
| --- | --- | --- | --- |
| MacBook Pro 14-inch (2023) | M2 Pro (12-core CPU / 19-core GPU) | 1,947 | 15,097 |
| MacBook Pro 16-inch (2023) | M2 Pro (12-core CPU / 19-core GPU) | 1,961 | 15,061 |
| MacBook Air (mid 2022) | M2 (8-core CPU / 10-core GPU)M2 (8-core CPU / 10-core GPU) | 1,917 | 8,950 |
| MacBook Pro 13-inch (2022) | M2 | 1,920 | 8,869 |
| MacBook Pro 13-inch (late 2020) | M1 | 1,705 | 7,382 |
| MacBook Air (late 2020) | M1 | 1,702 | 7,400 |
| Dell XPS 17 9700 | i7-10875H | 1,282 | 8,119 |
| Dell XPS 15 9500 | i7-10875H | 1,318 | 7,621 |
| Razer Blade Pro 17 | i7-10750H | 1,314 | 6,164 |
| ASUS ROG Zephyrus G14 | Ryzen 4900HS | 1,221 | 7,982 |
| Surface Book 3 | i71065G7 | 1,298 | 4,511 |
| Dell XPS 13 9300 | i7-1065G7 | 1,284 | 4,848 |
Up next was the GFXBench Metal test that focuses in on 3D graphics performance. First up was the standard 1440p test, which the M2 Pro absolutely smashed through with a 210fps average — near double what the standard M2 chip can manage. It was similarly impressive at the 4K test too, which delivered 92fps — in both cases a fair few frames more than the 16-inch MacBook Pro managed, interestingly.
And while we still wouldn't recommend a Mac over a PC for pure gaming purposes, there's still fun to be had here. The M2 Pro 14-inch MacBook Pro will tear through any Apple Arcade game you point at it, including the higher-end NBA 2K23 and racing sim Gear.Club Stradale, and will play nicely with many larger scale games too. Our go-to Tomb Raider (2013) benchmark test remains a solid way of examining core gaming performance.
Ramping up the resolution to as close to native as possible (3024 x 1890), and setting the graphics preset to Ultimate (the sort of test a modest modern gaming rig would have few problems with) did a solid job — far better than the M2 Pro Mac mini managed, which for some reason got hung up on the game's TressFX hair rendering feature. It managed an average of 38fps to the Mac mini's strangely-low 13.4fps. Turning off TressFX, for the sake of balancing the books against the Mac mini, returned a 64fps average on the MacBook Pro, compared to the mini's 45fps. Dropping the resolution to 1440p and keeping the Ultimate settings (without TressFX) returned a great 112fps — again, interestingly beating out the mini's 98fps.
There's definitely gaming fun to be had with the MacBook Pro then, and at 14-inches it's portable enough to get you through some gaming while you travel, too. It's just a shame that we're still not seeing many developers looking to build titles natively for Mac, taking advantage of the Metal API that would see just how far these machines could be pushed in gaming terms.
In terms of storage performance, read and write speeds to our model's 1TB SSD were recorded as north of 5000MB/s by Blackmagic Disk Speed Test. Things are working fine here, though other M2-equipped machines have seen lower performance in terms of SSD speeds in the cases where single NAND flash chips are being used, where parallel performance can't be harnessed. No problems with this 1TB model though.
Benchmarks out of the way, from a purely anecdotal day-to-day use perspective, I couldn't make the M2 Pro even stutter. Whether I had 100 Chrome tabs open, complex image editing projects on the go, or high-resolution video playback simultaneously, macOS Ventura's core offering didn't break a sweat. The M2 Pro 14-inch MacBook Pro is a fine machine, one more than capable of handling everyday tasks, and offering superb potential performance for those looking to do more advanced 3D work on the go.
MacBook Pro 14-inch (2023): Battery
One of the biggest improvements made by the jump to Apple silicon in the company's portable computers was battery life. Whatever M-silicon chip you have in your MacBook Pro or Air, these things now just run, and run. And run.
It's the same story for the 14-inch MacBook Pro we've been testing. The 14-inch model is equipped with a 70 watt-hours battery, which Apple rates at 18 hours of video playback, and 12 hours of wireless web browsing. That's easily enough for a couple of full day's work away from a power supply, and we'd actually argue that, depending on how hard you're going with the Pro, that seems like a conservative estimate, too. And, if you opt for the 96W power adapter, you can recharge to 50-percent capacity in just 30 minutes. The days of keeping one eye on an available wall outlet when out and about are over.
It's worth noting that this performance we saw above was largely sustained on or off of a corded power supply — the efficiency of Apple silicon lets these chips go harder for longer, just from battery power alone. And that MagSafe magic still charms — why Apple ever thought to do away with it on its laptops in the first place remains a mystery.
MacBook Pro 14-inch (2023): Competition
If you're looking at a MacBook, it's probably because you love macOS and the Apple ecosystem as much as the Apple industrial design language itself. Which means that when it comes to competition, it's not so much 'competitors' as it is alternatives within Apple's own stable you're most likely to be looking at.
That means you're first going to be looking at the devices either side of the 14-inch MacBook Pro — the 16-inch MacBook Pro, and the MacBook Air.
It's essentially a discussion about portability and price for the most part. If you've got some cash to spare and your workflow benefits from a larger screen to work with, then you might want to consider the 16-inch MacBook Pro. It has the same chipset options as the 14-inch, so performance across the range should be near identical. But it has a slightly larger capacity battery, and we've also found its speakers to be richer on the larger model. But those extra inches cost a notable jump in price.
While on the smaller scale we could suggest the 13-inch MacBook Pro, which also sports an M2-generation chip, we prefer the M2 MacBook Air with its more modernized design. It's a beautiful machine, incredibly light and portable and rocking some of the quality of life changes we've seen in the newer MacBook Pros, such as a physical function key row and MagSafe. It's our favorite Mac on the market right now, but its weaker chip may prevent it being a full alternative to the Pro series, especially when it comes to GPU performance.
If you're up for looking at a Windows machine, the Dell XPS 17 is a worthy alternative, with a solid build quality and a good spec sheet. But it won't compete on performance terms, not to mention, naturally, its different OS.
MacBook Pro 14-inch (2023): Should you buy it?
Buy the MacBook Pro 14-inch (2023) if….
You need power and portability combined.
The 14-inch MacBook Pro is the perfect sweet spot between portability and power, offering similar specs as the 16-inch model but in a well-built machine that's considerably smaller.
You work in creative industries, on the go.
Whether you're working on 3D models, complex image editing or high-resolution video streams, the 14-inch MacBook Pro has enough power to fuel your ideas, even when away from a wall socket.
You're upgrading from an Intel-based MacBook.
It's a night-and-day performance difference if you've got an Intel MacBook when making the jump to Apple silicon. This second generation of chips only makes the gap wider still.
Don't buy the MacBook Pro 14-inch (2023) if….
You're on a budget.
You get what you pay for. But you can't get a MacBook Pro without spending a lot of money.
You have an M1-generation MacBook Pro.
There's an improvement to performance over Apple's last generation of silicon, but unless your work really demands cutting-edge speeds, it's not a big enough leap to justify upgrading, especially as nothing has changed on the exterior. Maybe wait for the M3 in that case.
You want a big screen to work on.
The 14-inch MacBook Pro has a lovely screen, but you're going to miss that extra two inches if you're working across multiple apps and workflows simultaneously. Consider the 16-inch model, which also benefits from improved audio thanks to its larger size.
Apple MacBook Pro 14-inch (2023): Verdict
Though it doesn't offer any big differences in terms of design compared to its last-generation iteration, that doesn't stop the 14-inch MacBook Pro for 2023 from being one of the best portable computers money can buy.
It's expensive, but its combination of power, battery life and exceptional build quality make it incredibly attractive. It can be configured to ridiculous heights, but even the entry level model has power to spare for the average user.
Which also means that, for the average user again, this may in fact be overkill. If you're only working in spreadsheets, documents and browsing the web, the MacBook Pro line-up is now total overkill, and the MacBook Air is likely the better option for most of the population.
But if you do need that power? Boy, does the M2 Pro deliver. GPU performance alone is so remarkable as to make you wonder how we ever got by on the old Intel machines. If you've got the money to spare and the genuine need for the performance on offer here, the 14-inch MacBook Pro will serve you well for years to come.
---
14-inch MacBook Pro (2023)
Bottom line: Portable, powerful and wonderfully built, this is a great workstation for the on-the-go creative.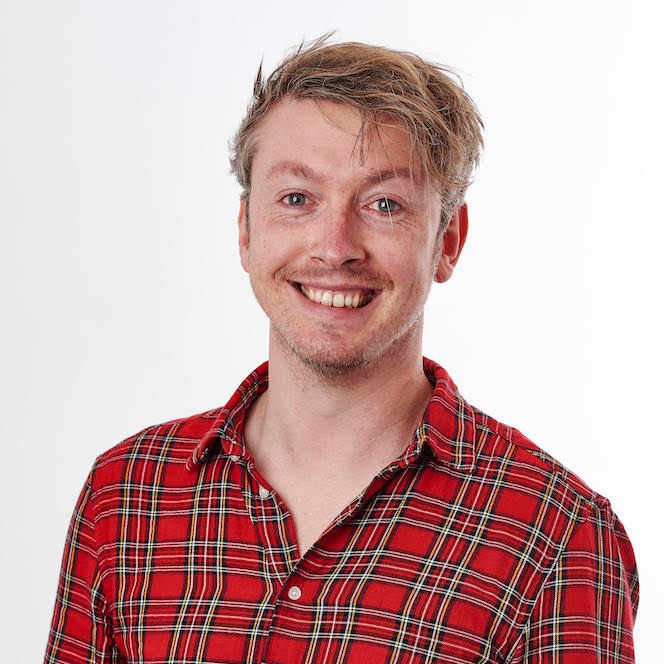 Gerald Lynch is the Editor-in-Chief of iMore, keeping careful watch over the site's editorial output and commercial campaigns, ensuring iMore delivers the in-depth, accurate and timely Apple content its readership deservedly expects. You'll never see him without his iPad Pro, and he loves gaming sessions with his buddies via Apple Arcade on his iPhone 14 Pro, but don't expect him to play with you at home unless your Apple TV is hooked up to a 4K HDR screen and a 7.1 surround system.
Living in London in the UK, Gerald was previously Editor of Gizmodo UK, and Executive Editor of TechRadar, and has covered international trade shows including Apple's WWDC, MWC, CES and IFA. If it has an acronym and an app, he's probably been there, on the front lines reporting on the latest tech innovations. Gerald is also a contributing tech pundit for BBC Radio and has written for various other publications, including T3 magazine, GamesRadar, Space.com, Real Homes, MacFormat, music bible DIY, Tech Digest, TopTenReviews, Mirror.co.uk, Brandish, Kotaku, Shiny Shiny and Lifehacker. Gerald is also the author of 'Get Technology: Upgrade Your Future', published by Aurum Press, and also holds a Guinness world record on Tetris. For real.