macOS Home app: Everything you need to know!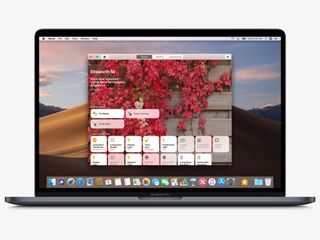 This year's WWDC was chock-full of exciting software (and software-only) announcements, but for me, everything paled in comparison to one particular macOS reveal: When macOS Mojave ships, you'll be able to use Siri and the Home app to control your HomeKit-enabled accessories on the Mac. I have been asking for this for quite some time and I'm thrilled to see it become a reality.
So what can you expect from the Home app on macOS? Here's everything you need to know and everything we know (for now)!
What does the Home app look like on macOS?
If you've got an iPad nearby, unlock it, launch the Home app, turn the iPad to trigger landscape mode, and you've got a pretty good idea of what the Home app looks like on the Mac.
And there's a reason for that. See, Apple is working on making it easier for iOS developers to bring their apps to macOS and they've started this work by bringing over News, Stocks, Home, and Voice Memos. The Home app is essentially the same app you're running on your iPad with a few adjustments for the Mac. Instead of tapping on tiles, you click on them. Instead of 3D touching to adjust settings, you double click. Instead of tapping and dragging to rearrange HomeKit-enabled accessories, you click and drag. It's just as intuitive as it is on iOS.
And Siri works, too?
Yep! Along with the Home app, you'll also be able to use Siri on the Mac to control your HomeKit-enabled accessories just like you do on iOS. Instead of saying, "Hey, Siri," or holding down the Home Button or Side Button on your iOS device though, you'll use your keyboard shortcut, Siri app icon, or Siri menu bar icon to trigger the virtual assistant. Once you've done that, you issue your commands all the same and Siri will take care of the rest!
Questions?
Have any specific questions about the Home app in macOS? Give me a shout in the comments below or over on Twitter and I'll do my best to answer your queries!
Get the best of iMore in your inbox, every day!
Mikah Sargent is Senior Editor at Mobile Nations. When he's not bothering his chihuahuas, Mikah spends entirely too much time and money on HomeKit products. You can follow him on Twitter at @mikahsargent if you're so inclined.
Does anyone have the macOS Home App working if you are invited to participate in a shared home?
This seems to work fine on iOS 12 here, but not so in macOS Mojave.

Will the Mac be able to be a Homekit hub like an Apple TV4, iPad, or Homepod? I have an always-on Mac that would be perfect for this role.