Media picks of the week: Aphex Twin, Mr. Peabody, Station Eleven and more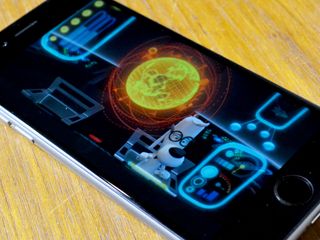 Every week Apple adds tons of new media content on iTunes — music, books, movies and more. It's impossible to keep up with all of it, but it's not impossible to pick out the very best. Here they are! This week we've got new music from Aphex Twin and Joe Bonamassa, a fun movie for the whole family, a thoughtful post-apocalyptic fiction book and more!
Syro - Aphex Twin
Richard D. James picks up where he left off 13 years ago with Syro, the first new full-length release from his Aphex Twin project since Drukqs in 2001. Throughout Aphex Twin's existence, James has experimented and picked apart electronic music, synthesizing and reorganing to create something unique and often groundbreaking. Syro isn't that so much as a welcome return to form, acidic basslines and beats paired with vocal mashups and unusual melodies. He takes some chances here. If you've been overwhelmed with all the drivel in the EDM scene, Aphex Twin's newest will be a welcome respite.
Different Shades of Blue - Joe Bonamassa
Joe Bonamassa is a blues rock monster and has been since he was a kid — he was 12 years old when he toured with B.B. King. Different Shades of Blue is his first album of all-original material. It's fantastically produced but never slick, just 11 tracks of really solid blues rock material. Bonamassa sure leaves his influences in plain sight: There are traces of Clapton, Beck, Page, Hendrix, Stevie Ray Vaughan, BB King and others everywhere you look, but that's not a bad thing: Bonamassa is reverent to his heroes, but has his own style and groove that make him one of the best for this kind of music.
Mr. Peabody and Sherman
Mr. Peabody is the inventor, scientist and bona fide genius who just happens to be a dog, and Sherman is his (adopted) human son. They originally appeared alongside Rocky & Bullwinkle back in the late 1950s, and now they have their own feature film. Mr. Peabody's WABAC machine lets the duo travel through time, and it's up to the two of them to repair history and save the future. A delightful CGI animated film from the creators of How to Train Your Dragon.
South Park Season 18
Available as a season pass, South Park Season 18 is only now showing on Comedy Central on Wednesday nights, so this is an opportunity to stay up to date even if you miss an episode on the TV. As always, South Park is funny, naughty, irreverent and timely as Cartman, Kyle, Stan and Kenny find themselves in endless predicaments (often brought on by Cartman's scheming). The opening episode for season 18, "Go Fund Yourself," takes aim at two target-rich environments: The NFL and Bay Area startup culture.
Station Eleven - Emily St. John Mandel
Mandel's fourth book is an interweaving mystery story, of sorts, set against the backdrop of the ruins of modern civilization. A flu pandemic has ruined civilization. A theater troupe of musicians and actors travels from town to town, eking out an existence by performing for the local townfolk. The traveling troupe eventually has a showdown with a charismatic, violent religious fanatic. But this is no potboiler dystopian thriller: It deals with the culture of celebrity, the ghosts that linger with us from the time that we're children, and on the nature of human relationships and our value to one another.
Your movie, TV and music picks?
There are my media picks for this week. What have you found in iTunes that you love? Let me know in the comments.
Master your iPhone in minutes
iMore offers spot-on advice and guidance from our team of experts, with decades of Apple device experience to lean on. Learn more with iMore!