Media picks of the week: Bear In Heaven, Muppets Most Wanted, Whiskey Tango Foxtrot and more!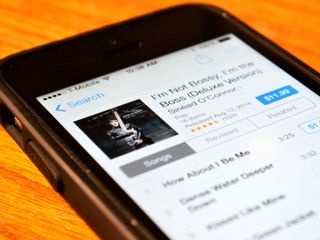 Every week Apple adds tons of new media content on iTunes — music, books, movies and more. It's impossible to keep up with all of it, but it's not impossible to pick out the very best. Here they are! This week we've got the latest from Brooklyn indie rockers Bear In Heaven, a new Muppets movie, David Shafer's darkly comic dystopian techno-thriller, and more!
Time Is Over One Day Old - Bear In Heaven
Brooklyn's Bear In Heaven populated its earlier works with lo-fi krautrock jams layered with plenty of spacey, ambient moments and textures. Then came 2012's I Love You It's Cool came along with more glossy psychedelia, bigger beats and more recognizable synth treatments. Time Is Over One Day Old moves the band's sound back a step, but synthesizing and reinterpreting past influences for a newer sound; there's certainly some of the layered, open experimentation we've heard before, with singer Jon Philpot's high-range vocals keening in and out of the ether as they're layered in reverbs and effects. This is a more approachable and stripped down effort, if you can apply "stripped down" to something that works with these sort of sonic landscapes.
I'm Not Bossy, I'm the Boss (Deluxe Version) - Sinéad O'Connor
Sinéad got a bit lost in the woods prior to 2012's How About I Be Me (And You Be You) — she spent a decade creating confusing and just plain boring work. But that 2012 album was a return to form — her formidable songwriting skills and impressive performance skills were both on full display. I'm Not Bossy continues that theme: Sinéad is more assertive and forceful than ever. There's a pop structure to this album, with influences ranging from R&B to country and western, funk, punk and folk throughout. O'Connor's songwriting is, as always, deeply introspective, political and socially aware. The Deluxe version sports three bonus tracks.
Muppets Most Wanted
The Muppets' latest big-screen adventure takes on a global tour, selling out theaters in some of Europe's biggest cities when they get embroiled in a crime caper involving Kermit lookalike Constantine and his sidekick Dominic (played by Ricky Gervais). Hilarious fun for the whole family.
The Dog
Al Pacino immortalized the real-life story of John Wojtowicz in the 1975 classic "Dog Day Afternoon." Wojtowicz's attempt to rob a Brooklyn, New York bank to get money for his lover's sex change operation ended up in a hostage situation, and he ended up in jail. This documentary studies Wojtowicz in detail — he's even more fascinating, nuanced and just plain strange than the character Pacino portrayed. Now in theaters, also available to buy or rent on iTunes.
Whiskey Tango Foxtrot - David Shafer
David Shafer's first novel is a dystopian thriller that follows three characters as they become aware of a multinational conspiracy planning to privatize information, and in the process, put humanity under their yoke. It's an dark, comic, paranoid ride that reminds me of the best of Philip K. Dick and Neal Stephenson, among others - in tone, delivery and subject matter. The three heroes of our story end up going underground to battle the forces of evil that would enslave humanity. Sounds far fetched, but in this NSA-watching, social-media obsessed present we find ourselves in, it's disturbingly plausible too.
Your movie, TV and music picks?
There are my media picks for this week. What have you found in iTunes that you love? Let me know in the comments.
Master your iPhone in minutes
iMore offers spot-on advice and guidance from our team of experts, with decades of Apple device experience to lean on. Learn more with iMore!