Mobile Nations Fitness Month final winners announcement!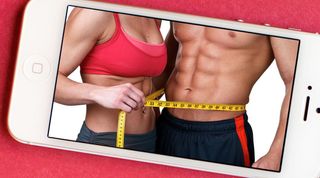 Fitness Month is over here at Mobile Nations for another year. Health and fitness should be a year-round commitment, and it's never too late to start so if you missed out during February be sure to check back through the blogs and forums for content you may have missed. Hopefully you found some apps or tips to help you meet your fitness goals, or maybe even found some moral support in the community to help keep you motivated.
All throughout the month each site was giving away prizes for participation. We announced some winners mid-month, and below are the final results from the remaining contests from across Mobile Nations. If you were participating in the forums or on the blog contests, be sure to look below and see if you're a winner!
Daily forum participation contests - $20 gift certificates
Alli
phirefly
psipher
adriel623
awsman
bamf-hacker
Bulldog1377
damielrohie
gksmithlcw
Grabber5.0
IggySmalls
jean15paul
KaraNari
lippidp
makaroni
moc426
mpinter
pdl2mtl90
Pmac25
Premium1
racingbmwm3
ro1224
the tree
Timelessblur
vincentw56
Weekly forum participation contests - $100 gift certificates
da_abades
GMMan
jean15paul
juggle
LeLee092
RandomNickname
Thargoid
Fitness Month Dream Device Giveaway! - $400 value
czhDavid
Darkgift
Fairclough
OmniGeorge
OriginalLucy
Week 2: Nutrition! - Withings Scale
GlennRuss
Week 3: Sleep and relaxation - FitBit
willrazor
Congratulations everyone!
Please note that this list is not all inclusive, as some winners were announced mid-month on a couple of the sites. If you were a winner earlier in the month and haven't been contacted yet, sit tight as it all will be sorted out this week. And new winners, same for you - expect a PM or email in the next few days.
Get more iMore in your inbox!
Our news, reviews, opinions, and easy to follow guides can turn any iPhone owner into an Apple aficionado