Bottom line: The Mous 10.2-inch iPad Case comes with a smart design that works for protection, viewing, and writing with the Apple Pencil. It even comes with an Apple Pencil slot!
Pros
+

Excellent adjustable stand mechanism

+

Super protective

+

Auto wake/sleep functionality

+

High-quality materials that feel good

+

Built-in Apple Pencil holder
Cons
-

Back panel is susceptible to dents

-

Feels a tad bit heavy
You can always trust iMore. Our team of Apple experts have years of experience testing all kinds of tech and gadgets, so you can be sure our recommendations and criticisms are accurate and helpful. Find out more about how we test.
During the past year, the woes of virtual school have forced me to reconsider the benefits of a good iPad case. Not only are my kids clumsy and terribly rough on their homeschool devices (my son actually THREW the iPad down in a huff during a particularly frustrating class), they also need the case to provide a reliable stand so they can see and be seen during lessons. Thankfully, the Mous iPad case was an excellent solution to solve (at least a few of) our virtual-school problems.
Mous is known for creating high-quality and incredibly protective cases for Apple devices. I've used a few of their iPhone cases, but this is my first experience with a Mous iPad case. As expected, it looks great and performs equally well. My kids have managed to do a small bit of damage to the case, but it is holding up marvelously well, considering. Here is a rundown of my likes and dislikes about the Mous 10.2-inch iPad Case:
Mous 10.2-inch iPad Case: Price and availability
Like all Mous products, the 10.2-inch iPad Case is made with high-quality, long-lasting, and super protective materials. Because of this, the Mous iPad Case is certainly not cheap at $80. When it does go on promotion, we'll be sure to list it in our deals section.
Right now, you can buy the Mous iPad Case on their website or at Amazon. I personally prefer to shop the official Mous site because they include a wealth of information on every product, from in-depth info on the materials to informative videos. They even have demonstration and installation videos if you're in doubt about how to use a product.
Mous 10.2-inch iPad Case: Protection at every angle
After months of watching my kids wreak havoc on their devices during hours of daily virtual school, I knew I had to find an extremely protective case. That's the most important aspect of this case for me personally. Because of the tendency of iPads to bend and contort during really hard falls, Mous incorporates a rigid backplate combined with AiroFoam™ guards to protect against extreme drops, shocks, and falls. Since it also has a raised bezel to protect the screen, it has held up beautifully despite a lot of rough treatment by my kids.
The second benefit that I find really convenient about the Mous iPad Case is the built-in stand system. They made the cover flap and stand work together in a way that allows you to stand the iPad up to four different viewing angles. The tallest viewing angle is almost vertical, which works great for my kids so they can watch their lessons, and each teacher can also see their face through the camera lens instead of just a piece of their forehead (this was a problem with the previous cases I used). The lower stand settings are excellent for working on the iPad and even drawing with an Apple Pencil, even though I don't currently own the iPad stylus. I should mention here that the Mous Case also has a built-in slot to store the Apple Pencil, which I find pretty nifty even if I don't use the feature.
Besides the protective and standing features, you can tell that this case is built well from the moment you take it out of the box. Inside the front flap, you will find a set of detailed installation instructions, which is unique among iPad cases. I usually have to wrestle with the thing until I figure it out, so I found the instruction sheet refreshing and convenient. The microfiber lining is delightfully soft, and the rubberized back panel feels smooth and silky to the touch. This is also the part of the iPad that my kids managed to damage, though, so I will go into that in the next section.
Mous 10.2-inch iPad Case: It's not indestructible
I'll start by mentioning that my kids are not normal humans; they are rabid beasts sent by Karma as revenge for all the crap I pulled as a child, so I'm assuming that the average person will not damage the Mous Case as quickly. But since my kids are such special creatures, they did manage to put a few dents in the back panel of the case. Now, the actual rigid protective layer we discussed earlier is inlaid on the inside of the case, so the back panel I'm referring to is the rubberized folding panel that doubles as an iPad stand. It has a soft silky texture that feels lovely, but it is also susceptible to dents under duress. Hopefully, this is not the case for the average user, but my kids did manage to put some small dents in it after a couple of months of daily use.
Other than that, the case has performed well, and I don't have many negative things to say about it. It does seem a bit heavy, but I suppose that heftiness comes with the territory of military-grade protection. Since 10.2-inch iPads are not intended to be used one-handed anyhow, I don't think a bit of extra weight is a huge deal.
Mous 10.2-inch iPad Case: Competition
When it comes to high-level protection, there aren't many cases that also come with an adjustable stand. The Defender Series Case by OtterBox is probably the most similar as far as rugged protection goes. This case offers heavy-duty protection against drops, and it comes with a built-in screen protector. The detachable backplate doubles as an adjustable stand, which can be used in three different angles. Compared to the Mous iPad Case, the OtterBox Defender series is more bulky and cumbersome, and it's also more expensive. Spec by spec, the Mous is the more sleek, convenient, and affordable choice.
Mous 10.2-inch iPad Case: Should you buy it?
You should buy this if ...
Your iPad needs the best protection.
You use your iPad for watching videos or drawing with the Apple Pencil.
You need multiple hands-free viewing angles.
You appreciate good design and high-quality materials.
You shouldn't buy this if...
You can't abide the eventual mark or dent with rough use.
You want an ultra-slim, lightweight case.
Whether you use your iPad to watch movies, attend virtual classes, or illustrate with an Apple Pencil, there are many convenient ways to use this adjustable case from Mous. I like that it can be adjusted to stand at four different angles depending on how I use it. This one will also protect your 10.2-inch iPad from any amount of rough treatment, even if it does take a couple of dents in the process. When you see and feel the case, you'll recognize its high quality and fine construction. It even comes with detailed instructions for those of us who need a little extra help with installation. Overall it's an excellent product of the high quality I have come to expect from Mous.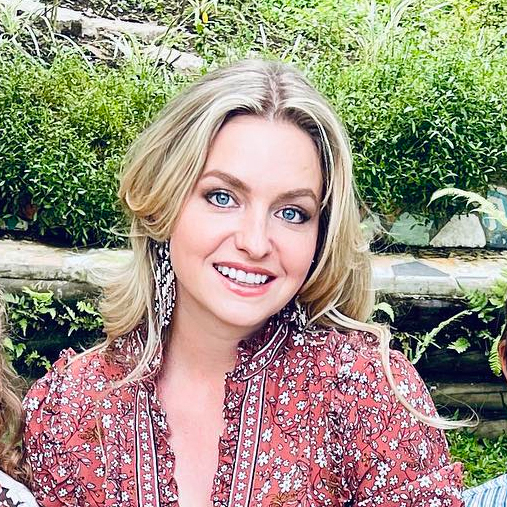 Jaclyn Kilani is a content writer at iMore. She's a longtime Apple addict with a flair for creating (written works, design, photos; you name it!) on her devices. Jaclyn has also worked in the marketing sector for over 16 years, dabbling in a bit of everything from writing to graphic design and digital marketing. In her heart of hearts, however, she is a born writer and an avid reader who adores everything about the written word. Someday she may even churn out a book or two.

Throughout her career, Jaclyn has also developed something of an addiction to all things Apple. Her professional and personal life is enhanced by an ever-growing collection of iPhones, iPads, MacBooks, Apple Watches, and even AirTags. Luckily, this expensive habit is of great use to her work at iMore, where she writes with authority on Apple products and the accessories that go with them.