In the surprise of the year, the sub-$100 1More Sonoflow are some of the best noise-canceling headphones you can buy. Not just for the price, either.
Pros
+

Extremely well priced

+

Impressive audio quality

+

Solid noise-canceling performance
Cons
-

Pads get greasy quickly

-

Plasticky buttons

-

Earcups are a little shallow
You can always trust iMore. Our team of Apple experts have years of experience testing all kinds of tech and gadgets, so you can be sure our recommendations and criticisms are accurate and helpful. Find out more about how we test.
The noise-canceling headphone market is literally overflowing with budget options these days, although you'll be hard-pressed to find anything that comes close to the performance of the big boys. That's to be expected with lower-priced headphones that cost less than a third of the price of some of the more established options, but that makes the Sonoflow that much more impressive.
For an incredibly low price, the 1More Sonoflow are some of the best noise-canceling headphones... full stop. Pull them out of the box and compare them to their more expensive competitors, and you'll be surprised in a number of areas that you might not expect. I certainly was.
1More Sonoflow: Price and availability
The 1More Sonoflow are available directly from 1More for $99, where there remains a $20 New Year's discount. How long that will last remains to be seen, but that makes the headphones $79. That's an excellent price for these headphones.
You can also grab a pair from Amazon, if you'd rather, where you'll pay the same $79 price. For the headphones that you're getting, that's a super solid deal. Nothing else this price really comes close.
1More Sonoflow: What I liked
Well, first of all, that price. These are $79. $79. You could buy six of these headphones for the price of one pair of AirPods Max. Yeah, they may not be as impressive in build as the AirPods Max, but they're close enough to make you realize that the extra $480 is going on the fancy aluminum earcups and weird mesh headband. The price is super impressive, and if nothing else, makes them well worth buying to stick in a drawer for when your expensive headphones go kaput. You might even want to use these more.
That price becomes even better in my eyes when you take them out of the hard carrying case (because, yeah, they have one, and it's great). The case itself has cutouts for the earcups to fold into, and there's a little pouch for your headphone cable and charging lead. Unfold the headphones from their comfy case with a gentle 'click,' and you'll notice they feel good too. Not like a pair of AirPods Max, but they certainly feel up to scratch when compared to a pair of Sony or Sennheiser headphones. They are made of plastic, but so are headphones that cost four times the price. The plastic feels good, and the foam is soft and compliant.
Slip them on, and they're instantly comfortable. That soft foam in the headband doesn't feel like it's digging into the top of my head, and the earcups are super comfortable on my ears of middling size. Clamping force is good, and while it won't keep them on in the most violent of headbanging sessions, it will keep them firmly in place for all day-to-day activities. I had absolutely no issue wearing them over a workday.
They have no issue lasting that workday either, with some seriously impressive battery life. 1More says that they'll do 70 hours with the noise canceling turned off, and I've found this to be pretty accurate. I wasn't able to test them to a scientific degree, but they easily lasted two full work weeks of listening to music, video calls, and podcast recording before I needed to juice them back up. They'll last 50 hours with noise canceling on and charge up in five minutes to give you 5 hours of battery life in a pinch. In my testing, I got four hours and fifty minutes, so I think I can call that claim pretty well-founded.
That battery life is very impressive, considering how good the noise canceling is. Let's start with a caveat – no, it's not as good as the noise canceling in something like the AirPods Max or Sennheiser Momentum 4, but it's damn close for something less than a fourth of the price in some cases. It'll block out a busy office with no problem when music is played at a low volume, and walks through busy streets are quieted to an excellent degree. When directly compared to the AirPods Max, they block out roughly the same amount of lower-frequency noise but struggle a little more with the higher frequencies. Even when not considering their price, however, they are an impressive noise-canceling option.
You control that noise-canceling with an app on your iPhone, which is a nice little application that works well. There are noise-canceling options to go with a pretty comprehensive graphic EQ settings menu and a fun extra that I've not seen before: an ambient sound mode in the app, called 'soothing sounds.' There are many soundscapes to choose from like rainy streets, and they all sound good. I can't imagine myself using them, but they are a fun option. You can also control the volume and the noise canceling setting with on-headphone buttons – no touch controls here, folks. The call and mic quality is solid too, with the mic picking up my voice pretty well while out and about.
After all that, you'd expect them to have at least something wrong with the sound quality. I was not only surprised that not only is there nothing wrong with the way they sound, but they sound uncommonly good for Bluetooth headphones. The bass is tight and punchy, if a little prominent, the mids are fat and juicy, and the highs are clear and crisp. They are warm headphones, although they are a little more restrained than some headphones with a similar sound profile. The soundstage could be wider, but we'll forgive their trespasses when the rest of the experience is so good.
Strap yourself in for Lamb of God's Redneck, and you're in for a treat. The drums drag you kicking and screaming into the mix, the crunchy distorted guitars bringing plenty of grind to proceedings. Each note the bass guitar plays can be picked out as Randy growls over the top, his vocals every bit as harsh as they should be. Again, the soundstage is a little narrow here, but it's to be expected with noise canceling on.
Focus's Sylvia brings the fun. Its jumpy bassline gets the headphones moving. The lead guitar soars with remarkable precision as the drums drive the music along. The Sonoflows handle the track with poise, as the synths power through like only Korgs from the seventies can. Stereo separations is solid, but not remarkable, made better by the track's mix more than anything. It's an engaging listen, and it will make you smile.
Finally, Charlotte De Witte's trance beats on Doppler come into their own in the darker-sounding Sonoflows. The bass pulses are accurate and articulate as the V10 Formula One car flies past in the track's opening lines. The digital drum track is on point, and the melodic synth line is laid over the top layers with the wall of sound. Soundstage, again, could be better, but close your eyes, and you'll soon feel like you're in a sweaty club somewhere in town.
1More Sonoflow: What I didn't like
There really isn't that much not to like here. The biggest problem is nitpicky. When I take the headphones off, no matter how clean my ears and hair may be, the pads pick up face grease like nothing else. It doesn't affect the comfort or sound, but it makes them look gross before you wipe them down.
The earcups could be deeper as well. As I wore them for longer periods, I could feel the inner wall of the earcup on the top of my ears. It doesn't rub, although it's worth noting for people with larger ears.
While I like having physical buttons on a pair of headphones, they are a little confusing and plasticky here. The buttons all feel the same, so remembering which is a little annoying. They also feel cheap compared to the rest of the headphones, with some rattle and looseness to the buttons. Considering how premium the rest of the package feels, they stick out a little.
1More Sonoflow: Competition
At the price of the Sonoflow, nothing comes close. There are the Treblab Z7 Pro, but the noise canceling sucks, and they don't sound as good. They also cost more than the Sonoflow – so just get these.
Are these competitors for the AirPods Max? No. But they're so good that they could be, as well as for the Sony WH series and the Sennheiser Momentum line. No, the Sonoflow aren't quite as good as these other headphones – but they get within millimeters for a much more affordable price. I think it's miraculous.
1More Sonoflow: Should you buy these?
You should buy these if…
You want a great pair of wireless noise-canceling headphones and don't want to spend hundreds.
You like good carrying cases
You like physical controls
You shouldn't buy these if…
You want a super wide soundstage
You want something with a big brand name on it
You have a very very greasy head
1More Sonoflow: Verdict
Belying their very compelling price tag, the 1More Sonoflow are some of the best noise-canceling headphones full stop. They come very close to the performance of headphones worth far more, and handle themselves sonically more proficiently than headphones that are available for a similar price.
At $79, these are pretty much a no-brainer. They are even great as a spare pair if your expensive pair break. You never know, you may not want to buy the expensive ones again after giving these a go.
You'll almost feel like a thief...
... because these headphones feel like they're worth a whole lot more than the $79 you'll pay. They sound good, look good, and they block out an impressive amount of noise. Just make sure you have a cloth nearby to wipe the face grease off them when you've finished wearing them.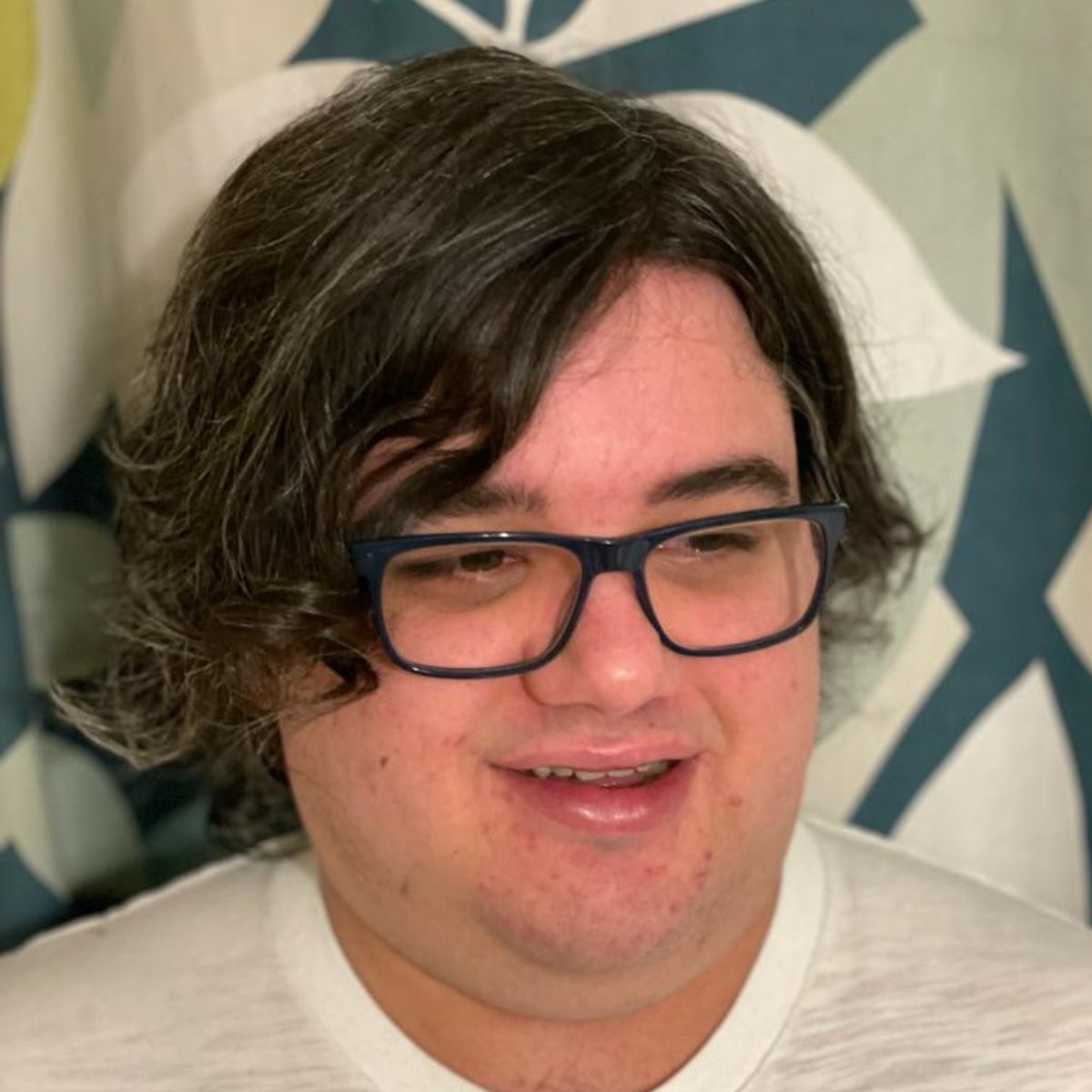 As iMore's Senior Staff writer, Tammy uses her background in audio and Masters in screenwriting to pen engaging product reviews and informative buying guides. The resident audiophile (or audio weirdo), she's got an eye for detail and a love of top-quality sound. Apple is her bread and butter, with attention on HomeKit and Apple iPhone and Mac hardware. You won't find her far away from a keyboard even outside of working at iMore – in her spare time, she spends her free time writing feature-length and TV screenplays. Also known to enjoy driving digital cars around virtual circuits, to varying degrees of success. Just don't ask her about AirPods Max - you probably won't like her answer.