Bottom line: TREBLAB's Z7-PRO headphones are packed with smart features and excellent sound quality for a reasonable price.
Pros
+

Sound is clear, well-rounded, and balanced

+

ANC and ambient noise mode work well

+

Smart features like auto-pause and awareness mode

+

Multitouch Bluetooth connection
Cons
-

Microphones for phone calls aren't the best

-

Only one color option available
You can always trust iMore. Our team of Apple experts have years of experience testing all kinds of tech and gadgets, so you can be sure our recommendations and criticisms are accurate and helpful. Find out more about how we test.
With TREBLAB you can expect major bang for your buck, and the Z7-PRO headphones are a perfect example. These headphones deliver impressive sound quality, active noise cancellation, and a load of smart features for a surprisingly low price point.
The TREBLAB Z7-PRO active noise-canceling headphones offer the latest in over-ear headphone technology. Responsive touch controls, auto-pause through on-ear detection, awareness mode, and multitouch Bluetooth connection are all part of the package. While this combination of features at such a great price might sound too good to be true, I've tested them out and found them all to work superbly. I only found one drawback while using these headphones, so let's get into the pros and cons, shall we?
TREBLAB Z7-PRO Headphones: Price and availability
TREBLAB products are not hard to find. The Z7-PRO headphones are always available on the official TREBLAB website, where they're going for $160. The best place to buy them at this moment, however, is on Amazon. At the time of this article, they are available on Amazon for 15% off, at $136. That's a great deal for such a feature-packed pair of headphones! You may also find them at other online retailers like Walmart and Newegg.
TREBLAB Z7-PRO Headphones: Smart sound
With any pair of headphones, the most important feature is sound quality, so let's start there. The TREBLAB Z7-PRO headphones deliver a rich, well-balanced sound that's clear and accurate. They are a little bass-heavy but in a good way. The bass comes in strong and deep, but it doesn't overpower higher notes or vocals. I tested them out with Apple's spatial audio (my go-to for testing all headphones) and the result was stunning. The soft earpads provide a good seal so the spatial audio comes in pure and sweet, truly a joy to listen to.
Besides the sound, I was super impressed with the smart features offered by the Z7-PRO. For one, the touch controls work perfectly; they are not finicky like some headphones I've used. Swipe up for volume, swipe down to decrease, double-tap to stop playback, and so on. The on-ear detection is important with ANC headphones, so you can quickly lift an ear pad or pull off the headphones when you need to hear someone speaking to you, and playback will instantly stop. You can also lay one hand flat on the left earpad and the volume will decrease automatically as ambient mode brings in the voices around you. Both are great solutions if you need to listen to something nearby but you don't want to turn off ANC.
For times when you need to hear the world around you consistently, the ambient mode works to bring in ambient sounds with outward-facing microphones. Turning this on or off is easy by clicking the ANC button. You can also turn off both ANC and ambient mode to save battery and this will give you longer playback, up to 45 hours. With ANC turned on, you can get about 30 hours of playback.
Another feature that I found useful was an intuitive multitouch Bluetooth connection. After I initially pair the headphones to several of my devices, they will automatically connect to whichever device I'm using at the moment. So if I'm watching a video on my MacBook and a call comes through on my phone, the Z7-PRO will automatically switch to my iPhone without so much as a tap. This is very convenient and it's not a feature I've seen work so well on any other pair of non-Apple headphones.
TREBLAB Z7-PRO Headphones: Can you hear me now?
There was only one drawback with using the Z7-PRO: I wasn't impressed with the microphones for phone calls. While I could hear the caller loud and clear, they said I sounded tinny and far away. I tried this over several phone calls and got the same feedback. My callers could hear me, but I didn't sound as clear as I would like. For conference calls, I would probably not use these headphones.
I'd also love to see these headphones in a few more colorways. I'm aware that the most popular color for headphones is black, but I like a little more color in my life. Perhaps adding fun colorways would add to the price tag, but I would be willing to pay a little more for an interesting color. Maybe that's just me.
TREBLAB Z7-PRO Headphones: Competition
For headphones that have similar sound quality and smart features like the Z7-PRO, you're going to have to pay a lot more. There are no other headphones that offer this many features in the same price range. One close competitor is the Sony WH-XB910N. These also deliver excellent sound quality and active noise cancellation.
The WH-XB910N are a great pair of noise-canceling headphones for about $40 more, but they don't have the same features. These headphones will provide a lovely sound along with ANC, ambient mode, and multitouch Bluetooth technology, but they don't offer on-ear detection, auto-pause, or the same long battery life. With the TREBLAB Z7-PRO, you'll be paying less and receiving more.
TREBLAB Z7-PRO Headphones: Should you buy it?
You should buy this if ...
You're shopping on a budget.
You need great sound quality and ANC.
You work with multiple devices at once.
You shouldn't buy this if...
You're planning on using these headphones for a lot of conference calls.
In my experience, I haven't seen a better pair of headphones for this price. The TREBLAB Z7-PRO come with all the latest bells and whistles, such as on-ear detection, auto-play, touch controls, and multitouch Bluetooth technology. Even more importantly, the sound quality is on point, with a strong bass that balances well with clear highs and mids. Listening to spatial audio with these headphones is truly lovely. If you want the best pair of headphones for a reasonable price, look no further.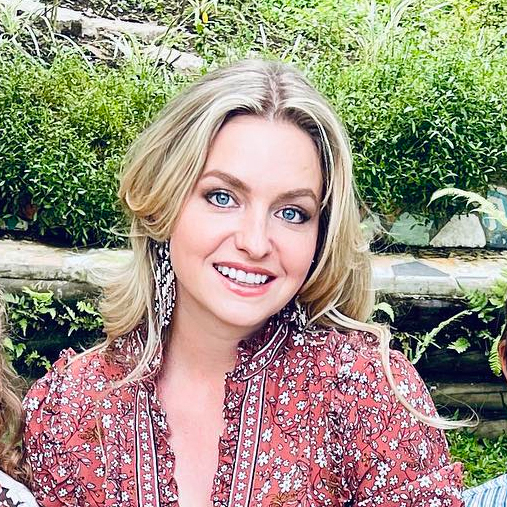 Jaclyn Kilani is a content writer at iMore. She's a longtime Apple addict with a flair for creating (written works, design, photos; you name it!) on her devices. Jaclyn has also worked in the marketing sector for over 16 years, dabbling in a bit of everything from writing to graphic design and digital marketing. In her heart of hearts, however, she is a born writer and an avid reader who adores everything about the written word. Someday she may even churn out a book or two.

Throughout her career, Jaclyn has also developed something of an addiction to all things Apple. Her professional and personal life is enhanced by an ever-growing collection of iPhones, iPads, MacBooks, Apple Watches, and even AirTags. Luckily, this expensive habit is of great use to her work at iMore, where she writes with authority on Apple products and the accessories that go with them.