Tiny earbuds with a tiny case, the JLab JBuds Mini are perfect for smaller ears and tight pockets, and land at a great price. Audio quality can leave something to be desired, but the 'look-at-the-size-of-these-things' gimmick sees them over the line.
Pros
+

They're just tiny!

+

Easily-pocketable case

+

Better-than-expected sound

+

Multipoint Bluetooth
Cons
-

Limited detail

-

No aptX or LDAC support

-

App EQ doesn't do much
You can always trust iMore. Our team of Apple experts have years of experience testing all kinds of tech and gadgets, so you can be sure our recommendations and criticisms are accurate and helpful. Find out more about how we test.
Is bigger always better? Nope, according to JLab, makers of many a pair of true wireless headphones. Its new JLab JBuds Mini earbuds are positively pint-sized, aimed at those with smaller ears and even smaller pockets — both literally, in terms of fit, and metaphorically, in terms of how full of cash they are.
They're not perfect, but there's an undeniable charm to the miniature package, and it's hard to argue against the appeal of the JLab JBuds Mini's tiny price tag, too. If you love the idea of miniature buds, these make for a genuine AirPods alternative to consider.
JLab JBuds Mini: Price and Availability
The JLab JBuds Mini are available now, priced at a mere $39.99 / £39.99, and come in five different color options — Black, Aqua Teal, Mint Green, Pink, and Sage Gray. We've got the black model pictured here, but the Aqua Teal ones are quite striking if you're looking to pick a pair up.
$40 is affordable for a pair of true wireless earphones, let alone one with a 'gimmick' like the tiny size of the JBuds Mini. Premium features like ANC are of course left out here, but audio quality and battery performance punch above the weight of their pricing.
JLab JBuds Mini: What I liked
Look at the size of these things! With a case weighing just 18.5g, and each earbud just 3.3g, the JLab JBuds Mini package is about half the size of the AirPods Pro 2, both in terms of buds and case. So small, in fact, that JLab throws a keyring attachment into the box, as you could legitimately keep these with your keys without adding too much bulk. Being so light, the pill-like buds themselves don't fatigue the listener over hours of in-ear use either.
IP55 rated, the buds are sweat resistant, making them great for a workout, while their touch-sensitive controls actually work. If anything they're almost too sensitive, with the small surface area of the buds making them too easy to activate while adjusting the buds. Play, pause, volume, voice assistant activation, EQ changes and more can all be handled by multiple taps of each earbud. More often, it's the size and shape of my ear that caused problems here rather than the hardware itself — the buds are so small, my ears got in the way!
Despite the size, the battery life is respectable too — not class leading, but given the literal space limitations here, solid. You'll get 5.5 hours of playback per charge of the buds, with a total of twenty hours if you include a full charge of the battery-packing case into the mix, inside which the buds themselves charge. It'll take two hours to fully charge the case, and 1.5 hours inside the case will recharge the buds to full capacity — but even 15 minutes in the case will restore an hour of playback to the buds. USB-C charging is the order of the day here, and a short cable is included in the box.
Connecting over Bluetooth 5.3, pairing was a speedy process, and Multipoint connectivity allows a simultaneous connection to more than one device at once.
I was surprised at the quality of the playback from the JLab JBuds Mini. Rather than making something rounded, JLab has understandably focussed on one frequency range over the others. Its 6mm drivers pack in more power and bass than you might expect for the size, while soundstage and the upper register is a little more restricted.
U2's Stay (Faraway, So Close!) ballad is an interesting test of the dynamics here, starting gently before approaching a wall-of-sound shimmer from The Edge's guitar playing. It's a warm presentation, though there's not much room for the detail to breathe.
Dua Lipa's Be The One gets a great low-end kick (pop might be the JLab JBuds Mini's preferred genre) though there's a crush to the instrumentation, which can get a bit left behind in the star's vocals and bass-heavy beat.
Image 1 of 2
JLab JBuds Mini: What I didn't like
Now, things aren't perfect in the audio department. There's a shrillness to sibilant highs, and more challenging bass parts can sound flabby, especially at higher volume levels. It can leave some tracks feeling a little flat — the percussive elements of The Smiths' The Boy with the Thorn in His Side coming across a little synthetic as a result.
Nine Inch Nails complex The Perfect Drug feels constrained too — it's always a test of earbuds' ability to pull detail out of an 'all-the-way-to-11' mix, and the buds struggle to pick subtlety out.
But given the space that JLab is playing within here, it's an achievement that these buds sound even half as good as they do. Bear in mind that, depending on what you're expecting from your playback device of choice, codec support is limited here — don't expect to find aptX or LDAC.
The JLabs app has some useful functions tucked away inside, particularly its customisable 'Safe Hearing' volume limiters, and the ability to remap the touch controls to whichever taps make most sense to you. But I didn't feel a huge difference to the audio output when playing with EQ Settings, nor did that 'Be Aware' mode (which uses the onboard mics to pipe in ambient sound) prove particularly effective.
It's worth noting the importance of getting the right fit and putting the JBuds Mini into your ear in the correct position here, more than other earbuds I've used over the years. At first I was ready to dismiss the quality of the JBuds Mini, seeming to sound tinny and lacking bass oomph. But swapping to the larger eartips (there are three differently-sized pairs in total included), and twisting the buds into almost an 'upright' position in my outer ear placed them into a much better fit, and the full force of the bass tones became present.
With such little buds the surface area to manoeuvre them into your ear comfortably is at a premium, and you'll regularly find yourself accidentally activating the sensitive touch control panel on the outside as a result. But persevere and you'll eventually find a fit that gets you the desired results.
I'd also urge you to take care where you leave the case and buds. In black, it's so small and nondescript to easily be lost, and there's no 'Find My' style functionality to find them if they disappear down a sofa.
JLab JBuds Mini: Competition
You'll be hard pressed to find smaller earbuds than the JLab JBuds Mini, and if supreme portability and a comfortable fit for smaller ears is your most-important purchase factor, these will suit your needs perfectly well.
But if it is value you're looking for, spending a bit more cash can get you a much improved audio experience. My go-to value-rich true wireless earbuds are the Lypertek PurePlay Z3 2.0. With a neutral sound, superb bass response and a whopping 70 hour battery life including the case's charge, they're an incredible deal — though at a $99 RRP you're paying a fair amount more than what the JLab JBuds Mini cost, to be fair.
If you're looking to keep in the Apple family, the still-one-sale 2nd generation AirPods are priced at $129 and are excellent if you're looking for easy integration with other Apple devices, thanks to quick pairing and smart interoperability. But for my money the audio isn't dramatically better than what the JBuds Mini can offer.
Both the AirPods 2nd gen and Lypertek models can often be found discounted though, and at that point I'd definitely consider stepping up to them.
Should You Buy The JLab JBuds Mini?
Buy them if…
You love that tiny design
You're on a tight budget
You're not fussy about audio performance
Don't buy them if…
You really want active noise cancellation
Superior audio quality is your primary concern
You're prone to losing things
JLab JBuds Mini: Verdict
While the audio quality reveals the budget nature of the JLab JBuds Mini, the rest of the design does well to gloss over this shortcoming. It's a marvel of miniaturisation, and the pricing makes the earbuds very accessible to those that can handle a good-but-not great audio experience. Well worth a look at this low price point, for sure, and maybe even perfect for a subset of listeners that really crave the smallest possible package.
---
Bottom line: Miniscule in price and size, the JBuds Mini are surprisingly big on value and sound, despite being so small.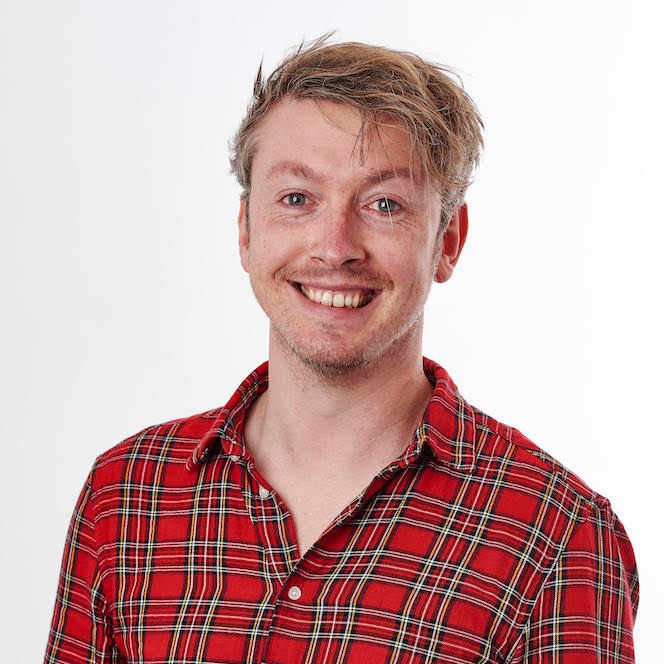 Gerald Lynch is the Editor-in-Chief of iMore, keeping careful watch over the site's editorial output and commercial campaigns, ensuring iMore delivers the in-depth, accurate and timely Apple content its readership deservedly expects. You'll never see him without his iPad Pro, and he loves gaming sessions with his buddies via Apple Arcade on his iPhone 14 Pro, but don't expect him to play with you at home unless your Apple TV is hooked up to a 4K HDR screen and a 7.1 surround system.
Living in London in the UK, Gerald was previously Editor of Gizmodo UK, and Executive Editor of TechRadar, and has covered international trade shows including Apple's WWDC, MWC, CES and IFA. If it has an acronym and an app, he's probably been there, on the front lines reporting on the latest tech innovations. Gerald is also a contributing tech pundit for BBC Radio and has written for various other publications, including T3 magazine, GamesRadar, Space.com, Real Homes, MacFormat, music bible DIY, Tech Digest, TopTenReviews, Mirror.co.uk, Brandish, Kotaku, Shiny Shiny and Lifehacker. Gerald is also the author of 'Get Technology: Upgrade Your Future', published by Aurum Press, and also holds a Guinness world record on Tetris. For real.