MusicDog for iPhone brings free streaming music app to Cydia [Jailbreak]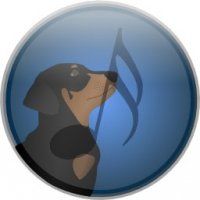 MusicDog, a completely free music streaming app, is now available via Cydia. Version 1.3 only works on iOS 4.x. and features include:
Multitasking support
A growing library with over 100,000+ tracks that can be searched and bookmarked
Album Art
"What's Hot" and "Recently Added" lists
iPod and remote headset control
The app requires you to make an account by adding an email address and password before you are ready to go.
Along with GrooveShark, MusicDog adds to the growing number of streaming services available only though Jailbreak. Do these types of services make you more likely to Jailbreak your iPhone? Does it put pressure on Apple to get their own iTunes streaming service off the ground? Let us know what you think by leaving a comment below or discuss it in our brand new Jailbreak Apps Forum!
by Farbod
Get the best of iMore in your inbox, every day!
Your source for all things Apple
I wonder why it is in cydia? Is free streaming against apples terms of service?

I'm guessing it's like rhapsody but without the fee. Hence illegal / free new music by search. Brb downloading!

Against Apple's Terms of Service?
Um... Duh. Lol.
Apple putting the app on the app store is the same as them putting up a Limewire app.
It's the equivalent of painting a big red target on their back for the music industry to aim at.
If Grooveshark couldn't make it in the app store, this app never even had a chance.

Just got this app from Cydia, and I'm trying it out. I have to say that this app epitomizes why I generally hate Jailbreak apps. While there are certainly exceptions, most Jailbreak apps are so buggy or lacking in UI consistency that they ruin the experience, and this app definitely falls into that category. Technically, it gets the job done. It does what it says it does, but the menus are VERY laggy. The UI isn't as intuitive as you'd like, and the information you get when you search for music doesn't always help identify which song is which , especially when there are multiple versions of a song. Additionally, I can't find a way to listen to whole albums without making an entire playlist of that album, which is more trouble than I care to devote. I can listen to individual tracks, which is nice, but I prefer to listen to albums at one time. (And for those of you who care about this sort of thing, the font and general look of the app is very sub-par.)
Overall, I'll probably keep this app around for sampling music before I buy from Amazon or iTunes, but I won't be using this as a go-to app for listening to music on a regular basis. Definitely not the streaming music app I'd like to see.

I understand that illegal music is obviously illegal, but I would assume they would pay for it via advertisements.

@ jason why do you complain about something that is free? .. if you don't like Jail breaking wait for Apple to release a WiFI only streaming app.. that be Steve Jobs perfect.

yeah I agree with Sohail, I've tryid this and I think it works pretty nice, the UI hangs is a bit laggy sometimes but that is only because it loads the albumart from the cache and turning off that feature makes it so much faster. Overall a very good app.

Downloaded it. It's ok. Not amazing, but I haven't really felt a need for streaming music apps. I'm keeping just for those couple of times I want to listen to a random song and not have to search around YouTube. Best part is that it's free if not I wouldn't touch it.

Description indicates you can bookmark songs. Anyone knows how?
Thanks,

Nice App i dont wana pay for simfy x.x so i use that to stream :D