New Apple Music ads puts the focus on discovery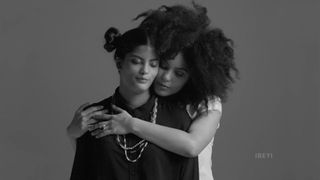 Apple Music launched earlier this summer but Apple isn't done promoting its streaming music service. The company has just posted three new TV commercials for Apple Music, each one focusing on using the service to discover new artists.
The longer one minute ad, simply called "Discovery", is filmed in black and white, and shows a number of relatively unknown music artists from all different types of genres. The narration makes it clear that Apple wants its new Apple Music service to be thought of as a way for its users to find their new favorite artists, and that artists themselves can use it to connect to new fans.
Two shorter 30 second commercials each spotlight one of the artists in the longer commercial. One is dedicated to UK-based singer-songwriter James Bay.
The other showcases Kyrre Gørvell-Dahll, a Norwegian DJ and record producer who goes by the stage name "Kygo".
So, do they work for you? If you haven't signed up for Apple Music yet, do these ads make it seem more appealing?
I have been writing professionally about technology and gaming news for 14 years.
No subscriptions for me. Looks good though, and I think Apple's approach, implied in the new commercials, will go a long way to getting new artists discovered. ... I'm simply not going to do yet another $10/month subscription ... to anything, and I'm beginning to clean out the few that I have. The day I lose access to Apple media content because I'm forced to have subscription ... well, it's going to be a sad day indeed.

Loving it - and discovering new artists all the time. There is a huge body of music out there in the world. There are hundreds of artists I've never heard in different categories of music. Apple Music, along with some other online radio stations I discovered in the past few years, have opened up a new world of music to me.

To have such a big company behind the idea of bringing new artists and new music to the spotlight is a great thing, both for users and artists alike. What I like the most about Apple Music is that human, hand-picked element. I think it is, by far, the best element of the service and, of course, Apple knows this as well. I have added a great many new artists to my listening queues this few weeks.
Get the best of iMore in in your inbox, every day!
Thank you for signing up to iMore. You will receive a verification email shortly.
There was a problem. Please refresh the page and try again.