Newsstand vs. Next Issue vs. Zinio: magazine subscription apps for iPad shootout!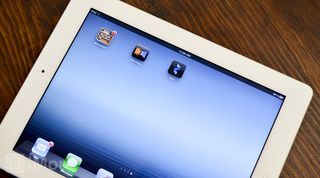 Newsstand is Apple's default way to enjoy magazines on the iPad. But is it the best way? Zinio has been around a long time, and Next Issue is brand new, and both offer different options and approaches. But is one better than another, and for whom?
Let's find out!
Newsstand vs. Next Issue vs. Zinio: User interface
Newsstand is Apple's built-in magazine and newspaper subscription service, and comes on every iPhone and iPad since iOS 5. The icon for Newsstand will always be on your Home screen and to the dismay of many, can not be tucked into a folder (long story short, because it is a folder).
When you launch Newsstand it will open much like a folder in iOS does and present you with a virtual bookshelf that will display all of the items you've currently subscribed to through the App Store. From here you can choose to open one of the subscriptions you already have or visit the App Store to find more content.
Tapping into a subscription will bring you to the main page for that publication's Newsstand offerings. Here is where Newsstand gets a bit confusing. Instead of applying a universal standard to all libraries, each subscription has their own menu system and navigation. This can get a bit irritating if you have a lot of subscriptions in Newsstand. Everything from the way you restore purchases to how you actually flick through and read a magazine can differ from publication to publication.
Considering Apple prides themselves on a consistent user experience, the way Newsstand has been implemented baffles me. Even the Store section is a bit confusing and leaves much to be desired. Instead of having its own store it is simply thrown in as a category to the App Store since all your subscriptions are technically apps that have in-app subscription purchases for issues. It was an easy way for Apple to add magazines and newspapers to what they've already been doing with games and other types of apps for a long time.
There's also no easy way to search for subscriptions. You'd just search the App Store like you would for a game or other type of app. It will mix in newspapers, magazines, and every other type of app imaginable into the results which makes it even more frustrating to find content. It may have been an easy add-in for Apple but it's definitely not a convenient one for readers.
Next Issue takes a different approach to content management on the iPad. Once you download the app and launch it you'll be brought to the main library. Tap the large plus sign to add the subscriptions you'd like in your library. Tapping into any one of them will take you to the issues that are available for that magazine.
Since Next Issue is based on an overhead subscription cost a month you don't have to pay for individual issues. Adding a magazine will add a tile for it to your library screen. From there you can tap into individual issues which won't download onto your iPad until you tap into them.
The overall interface of Next Issue is not only clean but it's organized a lot better than Newsstand. Finding content is easy and downloading issues is simple since there aren't any outside subscriptions to manage.
Zinio is somewhat of a happy medium between Newsstand and Next Issue. While you will browse for magazines solely inside the app just like you would in Next Issue, you'll have to buy and manage individual subscriptions like you do with Newsstand.
There are three main tabs along the bottom that you will use to navigate the app: Explore, Read, and Shop. The Explore section will give you free samples of articles from popular magazines. This is a nice way not only to discover magazines that you may not of otherwise known about but to have some content every month or so that you don't have to pay for. The Read tab will give you a list of all the issues and magazines you have purchased.
The last tab and the most obvious is the Shop tab where you can browse for content to purchase. The layout of Zinio's shop section is not only appealing but very easy to navigate and find content. You can search through main sections and also view content available for under $10, what's trending, staff picks, and more.
When it comes to interface it's a tie between Zinio and Next Issue. They are both designed with the user in mind and make it much easier to find content than Apple's own Newsstand app.
Newsstand vs. Next Issue vs. Zinio: Reading
The most important aspect of using a magazine app is the experience you get while reading your content. While it's almost impossible to create a streamlined experience across all magazines as every publisher will do it different, the in-app controls can certainly help the process along.
Newsstand stops controlling how content is presented the minute you tap into a publication off your bookshelf. From there on out it's pretty much at the magazine producer's discretion as far as how you're going to view content going forward. In some instances, publishers have really taken advantage of this to make gorgeous digital content. In others it can be frustrating and cluttered.
Next Issue allows publishers to design the magazines in whatever fashion they think is best for showcasing their content but there is still a continuous navigation system that follows through regardless what you're reading. Tapping on the screen will bring up a transparent menu that allows you to tab through sections, return to your library, view a list menu of what's in the issue, and more.
The only thing I noticed about Next Issue that was a little frustrating was that if you are on a page with an ad, depending on how the publisher implemented it, tapping on the screen can load it in a web browser. To avoid it, tapping towards the bottom of the screen will always bring up the navigation. It took me a while to figure this out but tapping towards the bottom always seems to solve the issue of ad popups.
Zinio is similar to Next Issue in terms of displaying content. Even though each magazine may have its own gestures or controls, the same menus are available while reading. You can view a list view of contents as well as a tile view which Next Issue does not have. It makes for a great way to skim an issue and see what interests you first.
Zinio adds one more thing that Next Issue does not have and that's a separate bookmarks section. Bring up the main navigation menu while reading and tap the bookmarks icon to add a bookmark to your bookmarks bar. This will bookmark the page for later reference. The only down side is that it isn't universal. It will save it inside the issue. If Zinio could find a way to aggregate these to where you can view all bookmarks across all subscriptions in one place, that would be a great way to skim for articles across any magazine without having to hunt down the specific magazine first.
When it comes to reading, Zinio provides the best experience.
Newsstand vs. Next Issue vs. Zinio: Content selection and pricing
Newsstand has one of the largest selections of content available and works off individual subscriptions. Almost all magazines are free to download into Newsstand and many have sample issues to download but you'll need to purchase individual issues or a subscription as an in-app purchase. Many times, if you subscribe to a print version, the publisher will have an iPad version that you can log in to as well so you don't have to pay again.
The problem with the Newsstand subscription model is that you'll have to handle them all separately unless you've purchased them all as in-app purchases. Even then it gets a bit tedious to figure out when your subscriptions end and which ones are set to renew.
Next Issue implements a completely different type of subscription model. You can subscribe monthly and access all the different titles they have. A basic subscription of $9.99 per month will get you access to unlimited issues of every monthly magazine they carry. A $14.99 per month subscription will add weekly released magazines to the mix.
One down side to Next Issue is that they don't carry every single magazine. They do have a lot of popular titles but if you read things outside of what they carry, you'll have to go elsewhere to get the content. If you only subscribe to the magazines they carry, it may very well be a good deal. Some of the more popular titles include Allure, People, Self, The New Yorker, Time, Sports Illustrated, Better Homes and Gardens, Wired, Vogue, and more.
Next Issue does offer a 30 day free trial before you'll be billed so it doesn't hurt to try it out before you take the leap. If you read enough of their content it may be cheaper to subscribe and just choose a la carte from either Newsstand or Zinio for the remaining content.
Zinio uses a model very similar to Newsstand in which you subscribe to each magazine individually or purchase single issues as you want. When it comes to pricing, Newsstand and Zinio prices are about the same across the board as I'm assuming they're probably set by the publishers themselves.
When it comes to price, Next Issue will definitely be the best deal as long as the content you want to read is available on their service. If all of it isn't, it's really going to come down to personal reading preferences and what subscriptions you can't live without.
Newsstand vs. Next Issue vs. Zinio: Cross-platform syncing
Newsstand is available on iPhone, iPad, and iPod touch running iOS 5.0 or above. Apple also offers automatic downloads across your devices so if you subscribe on one, the content will also be pushed to your other iOS devices automatically.
Next Issue is currently only available on iPad so if you read or plan to read on your iPhone or iPod touch, you may want to rule out Next Issue. If you've got an iPad and an Android device, there is however an Android app available. Depending on what kind you have, it may be worth checking out if your devices are supported.
Zinio is the only app that has not only an iPhone and iPad app but a desktop reader for both PC and Mac as well. And if you've got Android devices, they've got you covered on that front as well.
When it comes to cross-platform syncing Zinio has the most options across the most platforms.
Newsstand vs. Next Issue vs. Zinio: Conclusion
Newsstand, Next Issue, and Zinio are all acceptable ways of viewing and consuming media on your iPad. Depending on what kind of content you read, one may be a better option for you than another.
Newsstand a good choice for those who read only on their iPhones and iPads and have a wide array of content they want access to. Depending on where you live, Newsstand can offer a lot of different titles and tons of publications to choose from. If selection is the most important factor to you and the inconsistent interface isn't a deal breaker, Newsstand is what you'll want to use.
Next Issue's subscription pricing is definitely the way to go for anyone looking for a deal. The only caveat -- and it's a big one -- is that the selection is still very limited. If the magazines you want aren't there, it doesn't matter what the price is. On the other hand, if Next Issue has enough content for you, go for it.
Zinio is best for those who use multiple platforms and want their content every platform, including the desktop.
Overall, this is another case where there's no one good solution. Which one is best for you will depend on which compromises you're willing to make -- interface, content selection, or pricing.
Next Issue is the best choice, unless it doesn't have the magazines you want.
Get more iMore in your inbox!
Our news, reviews, opinions, and easy to follow guides can turn any iPhone owner into an Apple aficionado
iMore senior editor from 2011 to 2015.