There are so many accessories available for the Nintendo Switch, it can be easy to spend a ton of cash trying to round out your collection. If you're looking for a way to save, check out this Nintendo switch Adjustable Charging Stand at Amazon. It usually costs $20, but today it's on sale for $16.91. While those savings may not seem like anything special, this product very rarely goes on sale, and it has only ever sold for less than this once. You can get free shipping by spending at least $25 or by using Amazon Prime.
Charge Her Up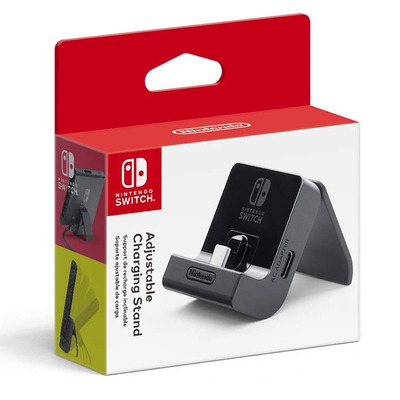 Nintendo Switch Adjustable Charging Stand
This deal comes within a dollar of the best we've seen for this product. The stand allows you to play your console in tabletop mode while charging. The viewing angle can be adjusted as well. Reviews are positive.
$16.91 $19.99 $3 off
This stand allows you to play the Nintendo Switch in Tabletop Mode while you're charging it via the AC adapter. The angle of the stand can be adjusted for better viewing, too. The stand is also nice if you want to play in Tabletop Mode, but you don't trust your Switch's built-in kickstand. I know I sure don't. The stand itself is both sturdy and compact so you should have no trouble bringing it along on your adventures. Over 120 customer reviews have left the stand with an average of 4.6 out of 5 stars.
This isn't the only Switch-tastic deal around today. You can actually save big on both the brand-new updated Nintendo Switch as well as a refurbished Nintendo Switch. Those deals are both rarities, as we hardly ever see the console itself drop in price. PowerA's GameCube-style Switch controller is also on sale, and if you're in the market for new games, you can get discounted copies of Lego Worlds, Super Smash Bros. Ultimate, Minecraft, and The Legend of Zelda: Breath of the Wild. For more ideas on ways to make the most of your Nintendo Switch, check out this roundup of the best Nintendo Switch accessories in 2019.
We may earn a commission for purchases using our links. Learn more.