A variety of the best Nintendo Switch games are now on sale for Black Friday with prices as much as 50% off! From Super Mario Party to The Legend of Zelda: Breath of the Wild, you can't go wrong with any of these deals. Just make sure to shop as soon as possible, as some of the game that were available have already gone out of stock. These deals are for digital downloads, which means you'll receive a digital code to download the game within a few minutes after your purchase.
Best Black Friday deals on Nintendo Switch games
Super Mario Party ($39 at Amazon)
The Legend of Zelda: Breath of the Wild ($39 at Amazon)
Super Mario Odyssey ($39 at Amazon)
New Super Mario Bros U Deluxe ($39 at Amazon)
Cuphead ($14 at Amazon)
Splatoon 2 ($39 at Amazon)
Xenoblade Chronicles 2 ($39 at Amazon)
Switch It Up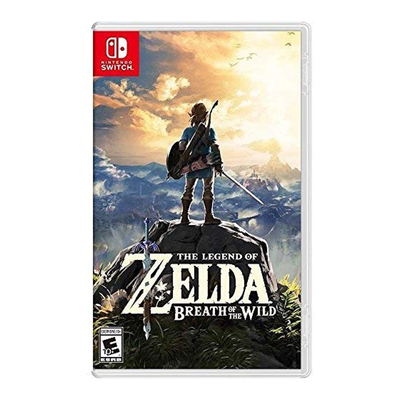 Nintendo Switch Games Black Friday sale
Today's deal is for a digital code that can be used to download the game onto your console. You'll receive the code quickly via email so you can begin playing today!
$39.99 $59.99 $20 off
The Legend of Zelda: Breath of the Wild is a gorgeous single-player adventure game that is both puzzling and super rewarding for the dedicated Wild traveler. Though it was one of the very first games available for the console, it's retained its title as one of the very best for all ages.
Other picks like Super Mario Party are better suited for households with more than one player. It's a fun twist on board games and is easily the best Mario Party game to date.
Then there are games like Octopath Traveler, a beautiful love letter to classic RPGs by the makers of Final Fantasy and Kingdom Hearts. This one is pretty time-consuming too, and easily worth its $40 price tag today.
All the games mentioned above are now only $39.99, $20 off their usual price, though you can find even more Nintendo Switch games on sale at Amazon, including some more affordable options and others at new low prices. One such pick is Just Dance 2020 for $24.99, though this is a physical edition which will be mailed to you.
Black Friday is still going strong. Keep an eye on our Black Friday headquarters for the latest price drops as they go live, and don't forget to check over this guide to the best Black Friday deals just to be sure you haven't overlooked something great.
Black Friday Deals
We may earn a commission for purchases using our links. Learn more.