Office 365 subscribers on iPad can now claim a refund as mobile editing goes free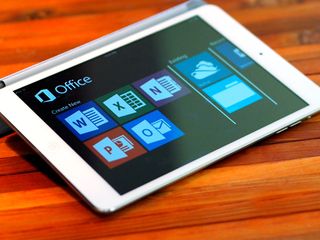 Earlier this week, Microsoft announced that it would be making certain Office features available for free on iOS, including the ability to create and edit documents. Previously, users had to buy an Office 365 subscription to access the functionality. If you bought an Office 365 Personal or Home subscription just to be able to edit documents on your iPad, you are now eligible to receive a refund from Microsoft.
The Office 365 subscription — which costs $6.99 (or $69.99 yearly) for the Personal version and $9.99 ($99 yearly) for the Home edition —allows you to unlock additional features, like 1TB OneDrive space, access to desktop Office applications and more, but if you were using the service to view and edit documents, you can claim a refund. Microsoft has listed out the requirements to be eligible for a refund:
If you bought your subscription directly from the App Store, you'll have to contact iTunes Store Support (opens in new tab). If you purchased the subscription from Microsoft or another retailer, you will have to talk to a Microsoft Accounts and Billing agent (opens in new tab).
Microsoft also provided information about the refund process:
Back when Office for iPad launched, we asked you if you would be interested in subscribing to Office 365, and a majority of you voted no. It should be interesting to see if there is an increase in the number of users now that the basic features are free. As we mentioned in our review, the standalone apps are quite good.
Source: Office Support (opens in new tab); Via: VentureBeat
The clumsiest man in tech.
iWork for me Sent from the iMore App

So does this mean that incan use word, excel, etc to create AND edit docs free and store it in microsoft's cloud?

Microsoft has been more responsive to customers since the new CEO was put in place. I am not sure why they felt the need to provide a refund as there are many more features with Office 365 than just using iOS apps
Thank you for signing up to iMore. You will receive a verification email shortly.
There was a problem. Please refresh the page and try again.