The Olio Model One is a slick and stylish smartwatch starting at $595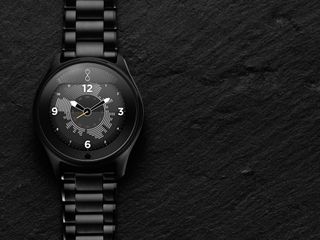 It's a very slick looking smartwatch that's compatible with the iPhone, with prices beginning at $595.
Olio Devices is headed up by CEO Steve Jacobs, who previously worked in product design for companies like Apple, HP, Beats by Dre, Google, and Amazon. In terms of its construction, The Olio Model One sound like it has been made to both look good as well as handle a lot of abuse. The company says:
Like many smartwatches, the Olio Model One has been designed to handle messages and notifications from smartphones, but Olio Designs says it can handle even more with a feature called Olio Assist. It states:
The battery life of the Olio Model One is suppose to last up to two days. The company is currently taking reservations for a limited run of 500 stainless steel watches for the price of $595, along with 500 black steel watches priced at $745. The first units are supposed to ship to those customers sometime this summer.
Source: Olio Devices
Get the best of iMore in your inbox, every day!
I have been writing professionally about technology and gaming news for 14 years.
First! But seriously, this is a NICE looking watch. Makes the Apple Watch look like sh1t in my opinion. Just my $.02.

First, note that you're seeing renders. And with my experience of Android Wear watches the renders always look better than the real thing. Second why does it make Watch look like s--t? Because it's round and Watch isn't? At least Watch is functional beyond analog watch faces and doesn't have a flat tire display.

He should have just gone with "Now *that* looks more like a Watch to me!" Which says the same thing, but makes it clear that it's really just his opinion based on his experience of watches in the past.

Looks like the display has the same "flat tyre" shape that Google's does (but upside down).
Automatic fail IMO.

I'd wager that if it were possible to have a round smartwatch without the flat tire look, someone would have created one by now. As of current, there's clearly a technical reason why this isn't possible yet so your choices are either square, or rounded with a flat tire spot. Maybe a few years from now technology will be able to remove the flat spot.

Looks good. Better looking than the Apple Watch, if the renders are anything to go by.. Those minute and hour hands look a tad too cartoony though, almost as if the image was rendered first and the hands tacked on with MS-Paint.

That monstrosity looks like it's an inch thick!

Looks like a lot of waisted space there. The logo (upside down flat tire from moto 360) takes up 20% of the screen alone.