In the past few months, I've reviewed two good options for turning your text into a publication-worthy ebook. Apple's Pages has recently been updated to add reasonably robust ePUB export abilities. 180g's Vellum offers a slick, full-service suite of tools for creating digital and print books. The difference between them boils down to this: How much power and polish do you need? And what are you willing to pay for it?
Price
The differences between Pages and Vellum look starkest here. Pages comes free with every Mac or from the App Store. While it's free to download and play around with, a working copy of Vellum costs — you may want to sit down for this – $200, if you only want to make digital books, or $250, if you want print formatting, too. For authors working on a budget, that's no small difference.
Feature set
Both programs can easily import text from elsewhere – Pages from a variety of formats, Vellum from any .docx file. Both can edit and (to varying degrees) style imported text. Both can incorporate cover art and tables of contents. And both can export ePUB ebooks – which can be read on iOS, Nook, and Kobo e-readers. They can also be converted, usually with minimal difficulty, to Kindle-friendly .mobi files – or print-ready PDFs.
Pages, a word processor with ePUB features tacked on, offers a greater variety of text sizing, styling, and formatting options. However, not all of them actually showed up in the ebooks I created; border underlines for elements such as headings were notably AWOL. Unlike Vellum, Pages supports embedding custom fonts in the ePUB files you create, should you want to add some extra-cool typography.
Note that this is a double-edged sword. If you want to sell your work, some stores, including iBooks, discourage you from submitting books with custom fonts. And I sometimes had trouble getting text in custom fonts to display correctly in Pages' ePUBs. What looked great on Pages' screen ballooned in size on my iPhone or iPad, sometimes spilling off the edge of the page.
Pages also offers fixed-layout ePUB creation, for books with graphical layouts and lots of images. These are often ideal for educational use – though iBooks Author offers even more extensive tools for that purpose. However, fixed-layout ePUBs don't convert to Kindle the same way print-based ePUBs do, with lots of formatting errors and missing text in my tests.
Vellum doesn't support fixed-layout ePUBs, but it offers a number of ebook-specific features Pages doesn't, including a greater variety of export formats. From a single manuscript, with a handful of clicks and no repetition, you can create multiple files tailor-made for the Kindle, iBooks, Nook, and Kobo stores, along with a standard ePUB.
Ease of use
Pages manages to surmount many, but hardly all, of the potential problems of creating an ebook. Making an ePUB is only slightly more complex than exporting a file. Images are a snap to include, both within your text and as its cover. You can manually create and format a table of contents that becomes interactive once your manuscript is exported into an ePUB.
If you want to add consistent formatting to every chapter of your book in Pages, you'll have to manually define, then apply, styles for different elements such as chapter headings or small-caps opening sentences throughout your entire manuscript. And Pages tucks some of its formatting options away in odd crannies and corners of the interface, hard to find even if you've used the program often before.
Vellum's interface, on the other hand, keeps its more limited selection of formatting choices always in easy reach. It generates an excellent, well-formatted table of contents without being asked. Images are even easier to add and adjust in Vellum than in Pages.
More importantly, Vellum identifies and formats chapter openings, beginnings of new sections of text after breaks, and other areas of the book automatically. To change that formatting throughout your book, you only need to switch a single setting in Vellum's easily browsed formatting gallery, which offers a handsome array of preset style options. Some, like a big, bold capital letter dropped and wrapped by the surrounding text, I couldn't replicate in Pages.
Vellum also comes with pre-made templates for elements such as copyright pages, blurbs, epilogues, forewords, and afterwords that you can easily drop into your manuscript, then edit as you please. And Vellum easily supports multi-volume compilations, which would require a lot of cutting, pasting, and formatting in Pages.
Digital publishing
Pages' export process gets old, fast. With no way to preview how your ePUBs will look until you save them, you're stuck exporting over and over and over, re-selecting your cover image and other key information each time. Pages' view of your book isn't the same size or shape as any of the screens on which you might eventually view it, which, as I've mentioned, can lead to formatting disaster once you export a book.
Vellum solves all these difficulties and more. A superb live preview feature instantly reflects any changes you make to the manuscript. It will show you precisely how your book will appear on various Kindle, Nook, Kobo, or iOS reader apps, or in print. And you only have to add a cover image once; Vellum will even advise you if it's not big enough to suit various ebook formats.
Vellum's designed with multiple formats and stores in mind. I've mentioned its ability to simultaneously generate ebooks for different stores and readers. But if you want to add a link to one of your other books within the text, Vellum can also store identifiers for each major bookstore, all in one link, and distribute the correct identifier to each corresponding format you create.
Print publishing
You'd think Pages would have the edge in print production, since it's, you know, a word processor. It's certainly no slouch in that department, but Vellum still outshines it.
Just choose a page size, and Vellum takes care of everything else: margins, headers, footers, page numbers, even avoiding odd breaks in the text across pages. Pages requires you to set all those options manually, a tricky and time-consuming task. Vellum's print style options look sharp and library-worthy, too.
Which should you choose?
If you're just dipping your toe into creating ebooks, absolutely stick with Pages. For light or limited use, its accessibility and convenience far outweigh any formatting headaches. Pages (or the also-free iBooks Author) is perfect for creating books to share with friends and family, or educational materials for class. Nor should you shy away from using Pages to make books for sale commercially, even on Kindle. Just prepare yourself for some extra work and a lot of trial and error to ensure you produce a polished finished product.
If you make and sell print or digital books for a living, the time and headaches that Vellum will save you more than justify its steep price. Its creators seem to have thought of nearly everything you might need in formatting print-focused ebooks, and they've worked hard to make their app as easy and friendly as possible. I loved Vellum's super-easy styling, accurate previews, multi-format publishing, and outstanding help files.
For removing as much pain as possible from the process of publishing, my heart belongs to Vellum. Then again, so does my wallet. Pages offers almost-as-good tools for making digital books, and since it's free and easy to get, it puts that publishing power in a lot more people's hands. I think both apps offer much to admire.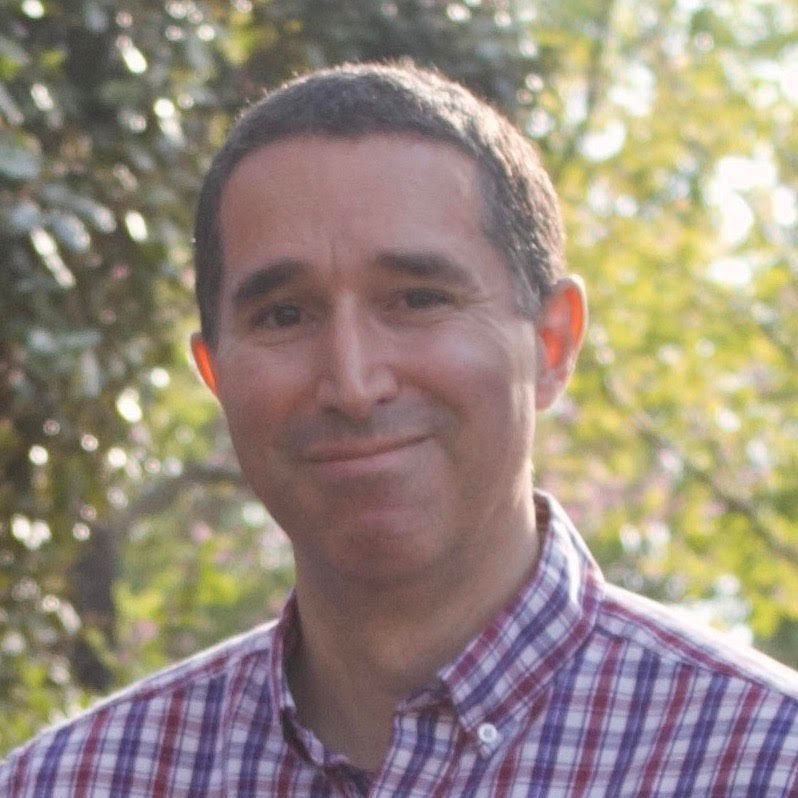 Nathan Alderman is an iMore contributor. He's been using Apple computers since his first Apple IIe in 1985, and writing professionally about Macs and their software since 2005. During his 12 years freelancing for Macworld, he covered email clients, web browsers, web design programs, writing apps, and games, and he's continued to follow those interests at iMore since 2017. An editor and writing coach in his full-time career, he spends his dwindling spare time writing fiction for fun, volunteering for democracy, and contributing to podcasts on The Incomparable Network. Nathan adores his wife and wrangles his alarmingly large children in bucolic Crozet, VA.