Parallels Access now supports iPad Pro screen resolution, 3D Touch and more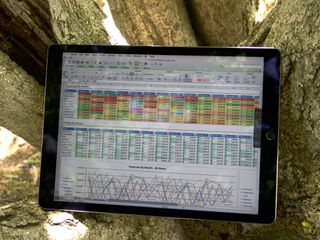 Parallels Access, an app that lets you remotely access your computer from your iPhone or iPad, has been updated with true support for the iPad Pro's screen resolution, 3D Touch and much more. The latest update will now scale the app and virtual keyboardcorrectly to fit your iPad Pro's screen size. There's also now Apple Pencil support, Game Mode improvements and much more.
Here's the full breakdown of what's new in Parallels Access version 3.1:
Support for 3D Touch on iPhone 6s and iPhone 6s Plus — press to drag-and-drop or right-click
Support for the iPad Pro screen resolution and virtual keyboard
Support for Apple Pencil with iPad Pro
Folders on the App Launcher
Support for cursor movement using the onscreen keyboard as a trackpad (with iOS 9)
Game Mode improvement — shoot in games just by touching a screen
Game Mode improvement — use function keys, "Pg Up", "Pg Dn" etc.
Support for Windows 10 tablet mode
Improved support for Windows 10 gestures
Improvements in screen resolution switching behavior
Other bug fixes and performance improvements
Interested? If so, you can grab the latest update to Parallels Access from the App Store link below.
Thank you for signing up to iMore. You will receive a verification email shortly.
There was a problem. Please refresh the page and try again.