Bottom line: Enjoy a rich, pleasurable listening experience without damaging your hearing. The PuroPro Headphones provide excellent sound quality and noise cancellation, but they'll always remain at a safe volume.
Pros
+

Crystal clear highs, mids, and vocals

+

Wide soundstage that sounds great in spatial audio

+

Volume limiting for safe listening

+

Convenient folding design and carry case
Cons
-

Bass falls a little flat

-

No transparency mode
You can always trust iMore. Our team of Apple experts have years of experience testing all kinds of tech and gadgets, so you can be sure our recommendations and criticisms are accurate and helpful. Find out more about how we test.
Puro Sound Labs is on a mission to prevent Noise-Induced Hearing Loss (NIHL) for people of all ages. The brand is well-known for the volume-limited headphones it produces for children and now Puro offers the same great safe sound for adults and teens. The PuroPro Hybrid Volume Limited Headphones are made for adult-sized heads and they offer the same safe listening features offered by the kid-sized PuroQuiets Headphones.
Does this mean you can't hear your music as loudly as you like? Not at all, unless you like to listen at blaring, damage-inducing volumes. Since the PuroPro headphones also provide active noise cancellation (ANC), you don't need to turn them up crazy loud, even in loud environments. So far, I haven't even felt the need to increase the volume to maximum on these headphones since they cancel out the surrounding noise. But does a volume-limiting pair of headphones provide the same quality as competing brands? We'll go into all of that, but first the pros and cons.
PuroPro Hybrid Headphones: Price and availability
Puro Sounds Labs is a well-established brand that you can find at most major retailers. Amazon and Walmart both carry the PuroPro Hybrid Headphones, although Amazon is offering a better price at the moment for $159. For those that prefer to buy straight from the manufacturer, PuroPro also sells them directly on its website for $199.
PuroPro Hybrid Headphones: Impressive, safe listening
At first I was afraid that the PuroPro Headphones would sound too quiet, especially in loud environments. I was pleasantly surprised to find that the volume cap of 95 decibels was actually louder than my usual listening volume. It is, in fact, quite loud. I have yet to listen to these headphones at full volume, even when I'm outside next to a busy street. This is largely because the ANC on these headphones is not kidding around. Very little sound comes through when I have these on, even when the ANC is turned off. The large ear pads provide enough of a seal around my ears that I can't hear much ambient noise when I have them on, whether ANC is turned on or off.
Because of the great ANC and proper seal of the PuroPros, I can hear the crystal clear tones of the music even better. The soundstage is wide and distinct. When I play music using Apple Music's spatial audio, it is truly impressive. Each instrument and voice comes from a different location in a truly surround-sound feel. If you close your eyes, it almost feels like you're there. Vocals, mids, and high tones are pure and bright, although they seem a bit too dominant in comparison to the bass, but I'll get to that in the next section.
The overall design of the PuroPro headphones is smart and comfortable. The silky soft protein leather feels good around the ears and creates a good seal, while the same protein leather prevents the headband from pressing painfully on the top of my head. When you need to take the headphones along, you simply fold them down and put them in the included hard carry case. This case is compact and convenient; and since it's made with a hard shell, I trust that it will keep the headphones safe inside of a suitcase as well. The controls are simple and easy to use, implementing classic power and volume buttons that can be used for music controls and making phone calls as well.
Speaking of phone calls, I used these headphones for both phone calls and Zoom conferences, and the microphone works well to pick up my voice, even if I'm in a noisy place. It doesn't isolate my voice exactly, but it picks up my voice strong and clear so that call recipients hear me well no matter how softly I speak.
PuroPro Hybrid Headphones: Turn up the bass
While the sound of the PuroPro headphones is of excellent quality, something is slightly off-balance. The vocal and higher tones come forward, while bass beats seem to fade into the back. I'm accustomed to more bass-forward headphones, so the softer bass sounded off-balance to me. I only noticed this while listening to certain genres (like hip-hop) but for bumping beats, the bass seems to fall a little flat with the PuroPro. This can be tweaked in the EQ interface of the Music app, but it's something to keep in mind for those who like a punchy bass-forward sound.
I also think these headphones could use some form of Transparency Mode. Since the ear pads create such a good seal, they don't allow much ambient noise to get in, even when I want it to. It would be nice if the external ANC microphones had a setting that would bring in ambient noise when you need to hear someone speaking nearby.
PuroPro Hybrid Headphones: Competition
Try as I might, I could not find another pair of headphones for adults that's designed to limit volume to safe listening levels. The only other adult-sized model on the market is also from Puro Sound Labs! The most comparable product to the PuroPro Hybrid Headphones are the PuroGamer Headphones. Although these are wired, not Bluetooth, they provide a similar comfortable design and volume-limiting technology. PuroGamer headphones do not feature ANC, but they do have nice big ear pads that create a good noise barrier. The detachable microphone is good for multiplayer gaming, and the price is right. When compared to the Bluetooth PuroPro headphones with ANC, however, they are simply not as compelling in my opinion.
PuroPro Hybrid Headphones: Should you buy it?
You should buy this if ...
Safe listening is important to you.
You need good ANC to block out ambient noise.
You enjoy beautiful, clear vocals.
You shouldn't buy this if...
You prefer bass-heavy sound.
You need full Transparency Mode.
I enjoy listening to my PuroPro Headphones, especially for classical, pop, and throw-back music from the 70's and 90's. They are not my favorite for hip-hop beats, but since this is not my main genre, it works out fine. The best benefit of these headphones is the assurance that they'll never be loud enough to cause hearing damage. Especially in loud environments, it's easy to turn up the music to unsafe levels, but this will never happen with PuroPro. Because of the excellent ANC on these, you'll hear your tunes loud and clear even in noisy places.
The PuroPros are easy to pack and take on the go with a hard-shell carry case, and they are comfortable to wear for hours at a time. These will definitely be my new go-to headphones for plane travel. Since the microphone is also surprisingly good at picking up my voice, I can use them for virtual meetings and conference calls, too. For anyone who's looking for great all-around volume-limiting headphones, PuroPro are the best and only choice for adults.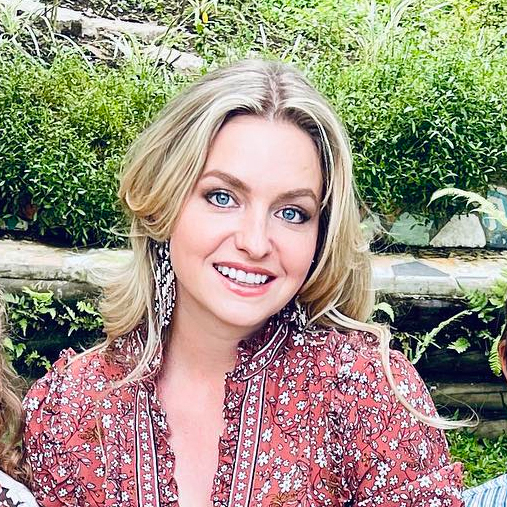 Jaclyn Kilani is a content writer at iMore. She's a longtime Apple addict with a flair for creating (written works, design, photos; you name it!) on her devices. Jaclyn has also worked in the marketing sector for over 16 years, dabbling in a bit of everything from writing to graphic design and digital marketing. In her heart of hearts, however, she is a born writer and an avid reader who adores everything about the written word. Someday she may even churn out a book or two.

Throughout her career, Jaclyn has also developed something of an addiction to all things Apple. Her professional and personal life is enhanced by an ever-growing collection of iPhones, iPads, MacBooks, Apple Watches, and even AirTags. Luckily, this expensive habit is of great use to her work at iMore, where she writes with authority on Apple products and the accessories that go with them.