Relieve stress and anxiety with this top-rated meditation app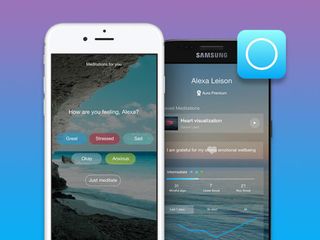 We're living in anxious times where it can be tough to take the time to reflect and relax your mind with some mindful meditation. There are many mindfulness apps available out there, but not all are created equal. You'll want to find one that's been thoughtfully designed and optimized for personalization.
Save 82% on a lifetime subscription to Aura Premium!
Learn more
Aura Premium is a highly-rated meditation app that's been developed by top meditation teachers and therapists that's been built around a groundbreaking AI that learns how to provide more specific meditation for your feelings the more you use it. It takes as little as three minutes of meditation every day to help relieve stress and anxiety, so you'll be able to get in a quick session before starting work.
iMore Digital Offers has a great deal on Aura subscriptions — you can get a lifetime subscription for just $59.99, a savings of 84% off the $399 regular price. Don't know if you want to commit to a lifetime subscription? You also have options to get a 1-year subscription for $29.99.
Relieve stress and anxiety with Aura Premium!
Learn more
If you've never used a meditation app before you can check it out from the app store (opens in new tab) and see if it's right for you. If this is something that will improve your life, be sure to jump on this deal soon before it passes.
Get the best of iMore in in your inbox, every day!
Your source for all things Apple
Thank you for signing up to iMore. You will receive a verification email shortly.
There was a problem. Please refresh the page and try again.