Replace an older Windows PC? No! Augment it with an iPad Pro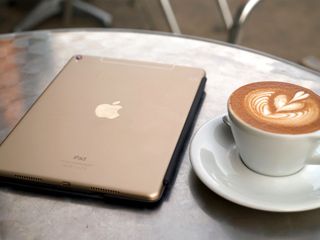 That was the somewhat controversial remark tossed out during the 9.7-inch iPad Pro — a.k.a. #babypro — launch back in March. The topic was left hanging just a bit, so I'll offer my thoughts on how Apple might explain why an iPad Pro might be the best upgrade from an old Windows PC.
First, that old Windows PC isn't totally obsolete. It's probably good enough for most basic PC tasks and functions. It's really not an iPad vs. PC question. It's simply how to be the most capable and efficient with the resources and budget you have at your disposal.
Second, a Windows 10 PC might be a downgrade, with a steep learning curve for Windows 7 customers invested in Windows 7 applications and knowledge. Of course, there are new Windows 10 apps but those require re-purchasing, re-learning, and are still few and far between — especially compared to iOS. For people still on Windows XP, released in 2001, even more so.
So why go iPad Pro?
What makes iPad Pro a compelling device for Windows PC customers?
Productivity: I find iPad makes me productive and more capable. It's a force multiplier for the PC (or Mac) and phone I already own.
Time: 80% of what I need to do on a PC, I can do on an iPad with greater ease and flexibility. The result is more time returned to me.
Apps: iPad, with the largest collection of tablet-optimized apps, unlocks new capabilities and functionality not available on a PC or a phone. That's a key. A tablet that lacks a great selection of optimized apps isn't much of a tablet.
Availability: iPad is totally portable, always available, and I get a full ten hours of battery life from it. For me, it's been the perfect device for the living room, the boardroom, and many places in between.
Content Consumption and Creation: The Baby
The 9.7-inch iPad Pro display breaks new ground in terms of adapting to lighting conditions with True Tone, adding "depth" to color with a cinematic DCI-P3 gamut. It's the perfect display for creating as well as consuming content. Add in apps such as Garage Band, iMovie, and iWork, and you have a complete productivity device ready to go "out of the box".
(There's even a full touch enabled version of Microsoft Office that works on the BabyPro with no Office 365 subscription needed — something you don't even get on a Surface.)
Bottom line: the iPad Pro is more than just a pretty rose gold face. It's a logical and compelling upgrade from an old Windows PC that can live with it in harmony, not necessarily be replaced by it.
Master your iPhone in minutes
iMore offers spot-on advice and guidance from our team of experts, with decades of Apple device experience to lean on. Learn more with iMore!
I've covered the personal technology beat for more than two decades at places like Gartner, Jupiter Research and Altimeter Group. I've also had the fun of contributing my $.02 on the topic at Computerworld, Engadget, Macworld, SlashGear and now iMore. Most recently I spent a few years at Apple as Sr. Director of Worldwide Product Marketing. On Twitter I'm an unverified @gartenberg. I still own some Apple stock.