Unless and until the Retina 5K iMac is ignited, you'd be hard-pressed to tell it apart from last year's model. It's got the same design, almost all-display design, and the same razor-thin edge that makes it, from some angles, almost impossible to believe Apple managed to cram a computer inside. When you do ignite it though, when those 14,745,600 pixels fire up, everything changes.
The iPhone going Retina was a revelation. Pixels — the building blocks of computer displays — disappeared, and only clean, crisp text and images remained. It was like going from blocky to smooth, from newsprint to magazines. When the iPad went Retina that experience scaled from 3.5 to 9.7 inches, and when the MacBook Pro went Retina, it scaled again to 15. Pixels, the filter through which most of us had always experienced computing, were literally gone from sight. Except on the desktop.
Retina is hard. It took Apple until 2011 to be able to push 614,400 pixels on the iPhone, 2012 to be able to push 3,145,728 on the iPad and 5,184,000 on the MacBook Pro. It took until 2014 — until now — to push 14,745,600. And it took breaking all the conventional rules.
So, is Retina 5K worth it?
Stunning Retina 5K display makes for pretty much the best viewing experience on desktop.
Mac Pro is better for parallel computer, other Macs are cheaper if you don't need Retina.
For anyone working in photography, design, or video editing, the Retina 5K iMac is a dream machine.
Retina 5K iMac display
The Retina 5K display is such an important feature that it's right there in the name. Retina is Apple's marketing term for pixels so dense they disappear at normal viewing distances. 5K is the industry term for a display that has roughly 5,000 horizontal pixels. The Retina 5K iMac has a panel that's around 218 ppi, and measures 5120x2880. Those numbers are impressive. That Apple was able to do it now is even more impressive.
Thunderbolt 2, which supports DisplayPort 1.2 at up to 20 Gbit/s, maxes out at 4K. Thunderbolt 3, which supports DisplayPort 1.3 at up to 40 Gbits/s, will be able to handle 5K. However, it's only shipping as part of Intel's Skylake architecture — the one after the Broadwell architecture they're still struggling to ship — sometime next year.
Some vendors are going to try and dual-link Thunderbolt 2 buses so each can drive half of an external 5K display, but that sounds like a hack, and could well "tear" down the middle when you scroll.
Apple is doing it internally with a custom timing controller (TCON). They're taking two 20 Gbit/s high bitrate 2 (HBR2) DisplayPort 1.2 streams and fusing them together for 40 Gbit/s of bandwidth on single chip. That lets them work around the existing limitations and ship 5K at 60 Hz now, today.
Here's how the pixel size compares to previous generation Macs and standard display sizes. From left to right: the original 1984 Mac, 1080p TV, the standard resolution iMac, 4K UHD TV (2160p), and the Retina 5K iMac.
Here's how the pixel size compares to Apple's other Retina displays. From left to right: iPhone 5s and iPhone 6 Plus, iPad Air 2, 15-inch Retina MacBook Pro, Retina 5K iMac.
And here's an extreme close up of how Retina compares to the to Apple's standard density 27-inch display. @1x on the left, @2x on the right.
Like other Retina Macs, you can run the Retina 5K iMac at what Apple calls "Best for display" resolution, which in this case is precisely the standard iMac pixel doubled (@2x), or you can scale it up or down.
Here are the differences in pixel size. From left to right: Larger text (3200x1600), best for Retina (5120x2880), and more space (6400x3600).
Here are the differences in physical size. From left to right: Larger text (3200x1600), best for Retina (5120x2880), and more space (6400x3600).
All those pixels make for a great looking display, but they also make for an incredibly usable display, especially for photo and video editing. While Apple pixel doubles interface, they leave photos and video at 1:1, so you can see up to 4K images and frames at full size and still have room left over for tools and palettes.
And all of it — every string of text, every button, every photo and frame of video — looks pretty much perfect. Part of that is the density. Part of it is the quality.
The Retina 5K iMac use an oxide-based thin-film-transistor liquid-crystal display (TFT LCD). Apple says that lets them charge each one of those 14 million pixels faster, and keep the charged longer. That's what lets it maintain uniform brightness and a consistent refresh rate.
All those pixels are photographically aligned as well, down to the liquid-crystal molecules, just like with the iPhone 6. The process makes for brighter whites and deeper blacks, both straight on and, thanks to a new compensation film, from the sides as well.
Retina iPad innovations make an appearance in the Retina 5K iMac display as well, including an organic passivation architecture that reduces pixel signal crosstalk and improves color accuracy, consistency, and uniformity. Apple says they individually color-calibrate each of the displays as well.
There are also new, even more power efficient light-emitting diodes (LED) used for the backlight. That lets the Retina 5K iMac hit the same brightness levels as previous generations, but at 30% less power. It's also what makes it possible — both in terms of keeping heat down and keeping it thin enough to fit inside the 5mm iMac casing.
The result is a display that fills your field of vision with pixels so small you really can't see them, and so good you can see the images they produce with stunning depth and clarity.
For designers, photographers, videographers, creatives in general, and those for whom display really, truly matters, this is the desktop Retina you've been waiting for.
Retina 5K iMac Performance
The Retina 5K iMac comes equipped with a variation on the fourth-generation Intel Core processor used throughout Apple's other consumer Mac hardware. Like most of the other iMacs, this one is a quad-core i5 chip, but it's a bit faster: 3.5 GHz. If you prefer, you can spend $250 more for an even faster 4.0 GHz Intel Core i7 processor.
If you plan to be doing a lot of data transformation or encoding or performing other tasks, consider bumping up the processor. For everyone else, a quad-core i5 processor clocked at the stock speeds is plenty fast for whatever you might be doing.
It also sports AMD's Radeon R9 M290X with 2GB of type 5 double data rate graphics RAM (GDDR5). For an extra $250, you can upgrade to a Radeon R9 M295X with 4GB of GDDR5.
The Radeon R9 M200 series uses the same Graphics Core Next (GCN) architecture as AMD's other premium graphics processors. It was actually designed for laptops, but the iMac has long used power-efficient and heat-efficient parts because of its small internal dimensions. Having said that, it's AMD's top-of-the-line mobile graphics processor, aimed at consumers looking for the best possible performance and experience out of their system.
It's great for gamers but also has practical applications for parallel computing, just like the graphics processors found in the Mac Pro — it's Open Computing Language, or OpenCL-compatible and designed to enable developers to access the compute power of the graphics chip for scientific visualization, engineering and other applications.
Again, if you plan on doing a lot of graphically intensive tasks, you'll want to consider going with the more powerful graphics processor. Or, if you're at all worried about moving 5K worth of pixels around — i.e., paying the "Retina tax" — you may want to go with the more powerful card anyway.
Here are the results for the standard benchmarks run on a Retina 5K iMac with the 4.0 GHz Intel Core i7 CPU and Radeon R9 M925X GPU. In order, Geekbench, GFXbench, Cinebench, and SunSpider.
Image 1 of 4
For those for whom benchmarks are less than helpful, the Retina 5K iMac with the stats listed above runs at ludicrous speed. On the 4.0 GHz, Radeon R9 M925X model, I saw almost no lag, even when going from multiple windows on the desktop to Mission Control. Everything from Photoshop to Final Cut Pro X, Safari to Chrome, Audacity to Garageband, 4K video to Batman: Arkham City ran fast, smooth, and well. (Arkham City at 5K didn't quite hit frame rates aficionados would find acceptable, but that it played in that mode at all was impressive.)
8 GB of RAM comes standard on the Retina 5K iMac. That's twice what the MacBook Air comes standard with, and what Apple includes with most Retina MacBook Pros. You can upgrade to 16 GB for an extra $200, or 32 GB for an extra $600.
How much RAM you need is entirely dependent what you'll be doing with your iMac, but just remember that RAM is one of the principle performance bottlenecks on your Mac. More RAM means less paging to disk with swap file data, created when your Mac has to fall back on virtual memory to work.
More RAM means you can operate more apps simultaneously without taking a performance hit and work with larger files without taking a performance hit. If you're planning on working with big Photoshop files, more RAM is a bonus. If you're planning on editing video, more RAM can help. If you're planning to use your iMac as a Digital Audio Workstation (DAW) with Garageband or Logic, more RAM will help.
Fortunately, the 27-inch model has easily user-accessible RAM. There's a removable panel on the back of the iMac, underneath where the stand meets the display, where you can put in more RAM yourself.
Installing RAM in the 27-inch iMac is trivially easy — so easy, in fact, that Apple provides instructions on its web site. Pop a button underneath the memory compartment door and it opens. It's best to put RAM in pairs, because that doubles the memory bandwidth from 64 bits to 128 bits. That provides a bit of a performance enhancement (Apple installs memory in pairs in all iMac configurations).
The Retina 5K iMac also comes stock with a 1 TB Fusion Drive. The Fusion Drive combines a 128 GB PCI Express-based Flash drive with a 1 TB hard disk drive; they're linked together to create one logical volume that's 1 TB. The system moves more recently, more commonly accessed data to the very fast Flash drive, and older, less commonly accessed data to the slower but more voluminous hard drive.
Under normal circumstances, you'll get all the benefits of flash storage and the benefits of large capacity: faster boot times, quicker application load times, less time spent waiting for stuff to load or save to hard disk, plus 1 terabyte to work with. If you've never used a Fusion Drive before, you'll be surprised at just how peppy it is.
If 1 TB isn't enough, you can upgrade it to a 3 TB Fusion Drive for an extra $150. You can also go pure SSD if you want, up to 512 GB for an extra $300 and up to 1 TB of flash storage in total for an extra $800.
Here's how the 512 GB SSD performs on Black Magic's disk speed test:
Retina 5K iMac Expandability
The Retina 5K iMac includes four USB 3 ports, two Thunderbolt 2 ports, Gigabit Ethernet, headphone port, and an SDXC card slot.
USB 3 is the third generation universal serial bus. It can drive data at up to 5 Gbps in "superspeed" mode. You can also plug older USB 2 devices into these ports. They'll let you connect almost any modern printer, external drive, keyboard, mouse, etc.
In our tests, every USB device, old and new, we plugged in worked fine. Even an Xbox controller, using unofficial drivers, had Batman beating his way through Arkham City with no problem at all.
Thunderbolt 2 provides for 20 Gbps and the ability to daisy-chain multiple Thunderbolt 2 peripherals together. You can use it to drive an ultra-fast RAID array, two 2.5K Apple Thunderbolt displays, or even to power one 4K display.
We didn't have time or opportunity to test any Thunderbolt 2 peripherals yet, but will in the future.
When it comes to Wireless, both Bluetooth 4.0 (BT LE) and 802.11ac Wi-Fi are also built in. BT LE will let you connect to the latest generation "low energy" accessories, as well as use Handoff for your iPhone or iPad. As long as you're logged into the same Apple ID on all your devices, you can easily start reading a webpage or writing a message on your iOS device, walk into the room, and complete it right on your Retina 5K iMac.
802.11ac Wi-Fi lets you connect to the fastest of current generation Wi-Fi routers, including Apple's Airport Extreme and Airport Extreme Time Capsule.
OS X Yosemite on the Retina 5K iMac
OS X 10.10 — Yosemite — introduces a new, modern look to Apple's Mac operating system. It favors flatter gradients but more vibrant translucency, condensed toolbars and more uniform icons, and a new system font in Helvetica Neue. Looking at it, it's almost impossible to feel like it wasn't designed with high density displays like the Retina 5K iMac in mind.
Yosemite also brings Continuity which lets it AirDrop and Tether with iOS, call and SMS relay to transit iPhone communications, and Handoff, so you can move from working on your iMac to your iPad to your iPhone and back from right where you left off.
There's also Extensibility to make plugins more modern, updates to Mail and Safari, and much more.
Retina 5K iMac: The Bottom Line
The Retina 5K iMac is a stunning piece of engineering. It's sleek, fast, and has the best-looking display of any Mac in circulation. Maybe any computer.
Under the hood, the Retina 5K iMac has the right balance of power and performance for almost anything you can throw at it. Whether it's cutting video in 4K, editing photos of unusual size, working in on documents or the web, or simply playing video games, the Retina 5K iMac is in a league of its own right now.
Whether it's the right Mac for you depends on what you want to do with your Mac. Most people can spend way less money on an iMac and get an eminently capable computer that will keep up with them no matter what they do. Others will want to spend potentially even more money on a fully loaded Mac Pro to get all the advantages massive parallel computing provides.
Both the Mac Pro and the Retina 5K iMac are aspirational. They're hypercars. They're mountains climbed because they were there. It's cliched to say most people who need the Retina 5K iMac already know why they need it, but as with every first-generation Retina device, there's substantial want here to go with that need.
Starting at $2,499, the Retina 5K iMac comes at a premium price, but it's a price that many early adopters will gladly pay to have 5K on their desktops today.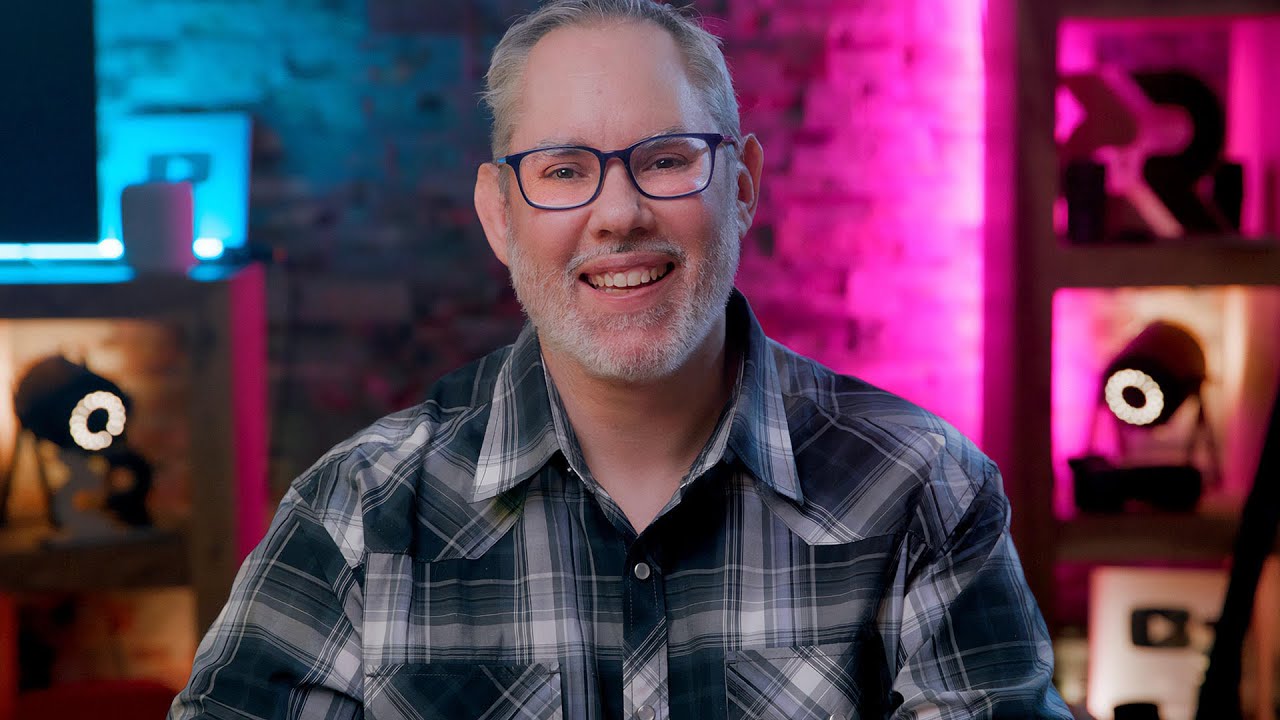 Rene Ritchie is one of the most respected Apple analysts in the business, reaching a combined audience of over 40 million readers a month. His YouTube channel, Vector, has over 90 thousand subscribers and 14 million views and his podcasts, including Debug, have been downloaded over 20 million times. He also regularly co-hosts MacBreak Weekly for the TWiT network and co-hosted CES Live! and Talk Mobile. Based in Montreal, Rene is a former director of product marketing, web developer, and graphic designer. He's authored several books and appeared on numerous television and radio segments to discuss Apple and the technology industry. When not working, he likes to cook, grapple, and spend time with his friends and family.