Who else loves that Amazon sells Apple gear now? It's the easiest way to save on Apple gear that we all know never goes on sale! And today you can get the 2019 iPad Air with Cellular for $579. It sells for $600 normally, and it actually starts at $629 through Apple. This is a match for the lowest price we've seen, and it has only dropped this low on Amazon once before for a couple days. Grab it in Silver, Gold, or Space Gray at this price.
Always Connected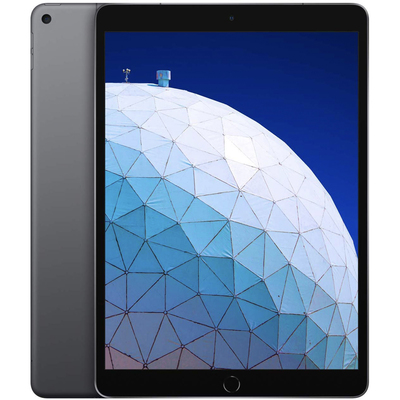 Apple 10.5-inch Wi-Fi Cellular 64GB iPad Air latest model
With Wi-Fi and Cellular, always get online when you need to. The tablet uses a 10.5-inch Retina display with True Tone. Other features include the advanced A12 Bionic chip, a tough ID fingerprint sensor, front and back cameras, and a 10-hour battery.
$579.00 $600.00 $21 off
This is the 64GB version of the tablet. It includes a 10.5-inch Retina display with Apple's True Tone tech that adjusts the color temperature based on your surroundings. It also uses the A12 Bionic Chip, one of Apple's latest and most powerful ARM-based systems. Only the iPhone 11 uses the next-generation A13 so far. It's a huge step ahead of the previous-generation iPad Air, which was using a chip nearly five years old at this point.
The iPad Air has Apple Pay, a Tough ID Fingerprint sensor, an 8MP back camera, 7MP front camera, and stereo speakers. You'll also get both Wi-Fi and LTE cellular, which means even if you happen to be in the rare position of not being able to connect to Wi-Fi you can get online and do what you need to do. The battery life also lasts for up to 10 hours, and you'll find this version is a lot more power efficient than previous generations.
Read more about the iPad Air in our review. We gave it 4.5 stars out of 5 and said this tablet "may cost the same as the original iPad, but it brings an almost full-on, pro-level feature set with it for that price. That makes it the new everyday iPad for just about everyone."
We may earn a commission for purchases using our links. Learn more.