Sega has pulled 16 of its iPhone and iPad games from circulation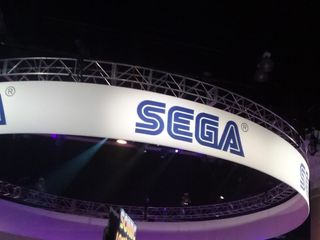 As Sega promised they would do last week, the company has now removed 16 of its older mobile games made for the iPhone and iPad from the iOS App Store. Sega didn't reveal which games would get the boot last week, saying only that "a number of them no longer meet our standards." Now Polygon has a full list of the removed games:
After Burner Climax
Altered Beast
Ecco the Dolphin
Golden Axe
Golden Axe 2
Golden Axe 3
Streets of Rage 2
Phantasy Star 2
Sega Columns Deluxe
Space Harrier 2
Streets of Rage 3
Super Monkey Ball
Super Monkey Ball 2
Super Monkey Ball 2: Sakura Edition
Virtua Fighter 2
Virtua Fighter 5: Final Showdown Guide
Anyone who has already downloaded these games can still play them until they choose to delete them off their iPhone and iPad. Sega said some of the delisted games might return in an updated form at some point in the future.
Source: Polygon
I have been writing professionally about technology and gaming news for 14 years.
They continue to make games for other systems, but yeah. Sent from the iMore App

Ah... Classic memories.
It feels like buying a new/next gen system & suddenly having a virtual box of cartridges all over again. Sent from the iMore App

Well just as well as the sound emulation from Golden Axe 1, 2 and 3 are terrible so they won't be missed as I purchased them a long time ago as well as Streets Of Rage 1, 2 and 3 which again suffers from poor sound emulation. Sent from the iMore App

Still waiting for that Sonic 4 Episode 2 iOS 8 compatibility update SEGA!! Just saying!!

From what I'm seeing, that game got pulled too... Sent from the iMore App

Whenever I read "sega" I can still hear the "segaaaaa" on the intros to some games haha Sent from the iMore App
Thank you for signing up to iMore. You will receive a verification email shortly.
There was a problem. Please refresh the page and try again.