Bottom line: The Skyroam Solis Lite is a convenient, compact solution for world travelers who need reliable internet access; that is, it's a great solution for those who have the budget for expensive data plans.
Pros
+

Wi-Fi hotspot has service in over 130 countries

+

Small and compact device

+

Great solution for digital nomads and world travelers

+

Good customer responsiveness
Cons
-

Does not work in areas without cellphone coverage

-

Data plans are deceptively expensive
You can always trust iMore. Our team of Apple experts have years of experience testing all kinds of tech and gadgets, so you can be sure our recommendations and criticisms are accurate and helpful. Find out more about how we test.
Expatriates like myself often spend a lot of time traveling between their home and birth countries. I, for one, have lived in South America for seven years but often go back to the USA for weeks at a time to visit family. This can be a real problem since I prefer not to maintain a cellphone or data plan in the USA. Therefore, Skyroam seemed like the appropriate solution for on-the-go Wi-Fi that I can use in either country.
The Skyroam Solis Lite Mobile Hotspot is a small, compact Wi-Fi hotspot that works in over 130 countries. It's great for digital nomads, expats, and world travelers to dispense with the headache of buying temporary SIM cards in any country they choose to visit or stay in temporarily. It works on cellular data coverage, which does pose some issues, but I'll get into that after we go over the initial pros and cons:
Skyroam Solis Lite: Price and availability
The best place to buy a Skyroam hotspot is from the official website. Here, you can create package deals that include the hotspot, the carry case, and accessories, as well as data plans or day passes. The unit starts at $120, but it's probably worth it to add on one of the data packages if you plan to use it right away. Another option is to buy the hotspot on Amazon, but this will make it harder to purchase data packages and accessories along with it.
Skyroam Solis Lite: Oh so convenient
The best advantage of owning a Skyroam mobile hotspot is the sheer convenience. I've been hopping back and forth between the United States and Colombia for seven years now, and buying temporary SIM cards for data was both inconvenient and expensive. Now, I can turn on my Skyroam as soon as I arrive in the USA (or almost any other country I happen to visit) and buy data as I need it. In addition, it works in most parts of the world that have cellphone data coverage.
The great thing about this is that you can turn off coverage and turn it on as needed. For a short vacation, you can buy day passes. For longer stays, there is also a pay-as-you-go plan that is expensive but doable. On the other hand, as a long-term solution, Skyroam data is probably too expensive for most people.
For the most part, the Wi-Fi signal from my Skyroam Solis Lite is both fast and reliable. It's an excellent companion for working on the go, and it works great in rural Kentucky, where my parents live, even though their own local internet connection is slow and spotty. I use it when I go for temporary visits to the states and carry it around in my purse instead of buying a SIM. Anyone who needs me can message or FaceTime me, and I can work from anywhere as well. I've also used it in different parts of Colombia, and it usually picks up signals reasonably well there.
It has happened a couple of times that my iPhone 12 Pro Max would not connect to the Solis for one reason or another. When this happened, I was able to get through to a Skyroam representative pretty quickly and easily. They fixed connection problems whenever possible. However, I was disappointed to realize that the Skyroam hotspot only works in areas with cellphone coverage, which brings me to the next section.
Skyroam Solis Lite: But I thought you said unlimited?
When I bought the Skyroam Solis Lite, I assumed it was a satellite hotspot (you know, because of SKY-roam). I realize that this mistake was for lack of research on my part, but for some reason, I thought I would be able to use the hotspot in remote parts of Colombia that don't have cellphone coverage. Unfortunately, this is not the case. When I explore the Andes, there is no internet or cellphone coverage anywhere, Skyroam or no.
That was not the only disappointment I came across, however. During the pandemic in 2020, I fled the extreme lockdowns in Colombia and went for an extended stay at my parents' farm in Kentucky. Since their rural internet provider is abysmal, I thought Skyroam would be a reliable long-term solution for high-speed internet that would allow me to continue working as normal. Unfortunately, it didn't take me long to find out that Skyroam's "unlimited" data plans are not unlimited at all.
The so-called "unlimited" high-speed data plan offered by Skyroam is only unlimited until you reach a cap of 20GB of data. After that, it slows down to a speed of 512 kbps, which is virtually unusable. Unfortunately, at the time, the 20GB cap was not mentioned in the main subscription description upon purchase. Instead, it was only mentioned in some fine print at the bottom of the page. Now, they do let customers know about the cap upfront, but it seems that using the word "unlimited" is a bit of a stretch.
Long story short, I don't recommend Skyroam as a long-term solution because of the very high price if you want consistent high-speed Wi-Fi. As a temporary solution for overseas travel, however, it works like a charm.
Skyroam Solis Lite: Competition
Skyroam is a pretty unique product. In Europe, there is a similar product called TravelWiFi, but the company has notoriously poor customer service and no retail stores in the USA. So the only other contenders are network-affiliated Wi-Fi hotspots from US cellphone carriers such as the Nighthawk LTE Mobile from AT&T or the Verizon Jetpack. The problem with these is that you have to buy a SIM card and a subscription to use them, and they don't connect to other networks as the Skyroam does. So when it comes to mobile hotspots, Skyroam is the only one of its kind in the USA.
Skyroam Solis Lite: Should you buy it?
You should buy this if ...
You need reliable Wi-Fi when you travel overseas.
You're a digital nomad.
You need a short-term Wi-Fi solution for travel.
You shouldn't buy this if...
You're looking for a satellite internet hotspot.
You need a long-term solution.
Although it has its drawbacks, the Skyroam Solis Lite is the only Wi-Fi hotspot of its kind and an excellent solution for frequent travelers and expats. You can turn the internet subscription on and off as you need it, choosing between day passes and pay-as-you-go service for short-term usage. I don't recommend the Skyroam as a long-term solution, however, since the unlimited plan is not unlimited, and high-speed internet access will become very expensive over time. Nevertheless, if you're an expat like me and live overseas, this is a great Wi-Fi hotspot to use for temporary trips back to your home country.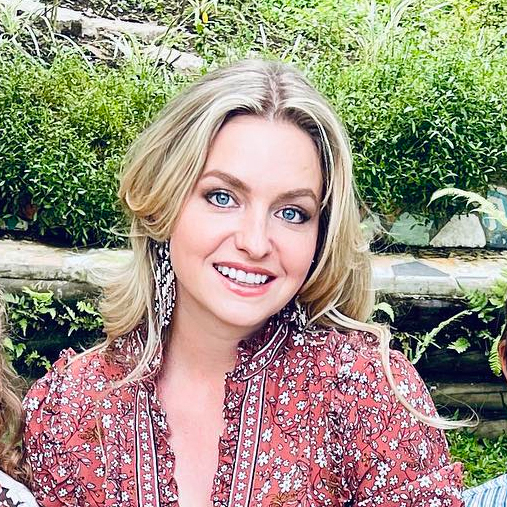 Jaclyn Kilani is a content writer at iMore. She's a longtime Apple addict with a flair for creating (written works, design, photos; you name it!) on her devices. Jaclyn has also worked in the marketing sector for over 16 years, dabbling in a bit of everything from writing to graphic design and digital marketing. In her heart of hearts, however, she is a born writer and an avid reader who adores everything about the written word. Someday she may even churn out a book or two.

Throughout her career, Jaclyn has also developed something of an addiction to all things Apple. Her professional and personal life is enhanced by an ever-growing collection of iPhones, iPads, MacBooks, Apple Watches, and even AirTags. Luckily, this expensive habit is of great use to her work at iMore, where she writes with authority on Apple products and the accessories that go with them.