T-Mobile unveils "free data for life" for iPads - internationally, too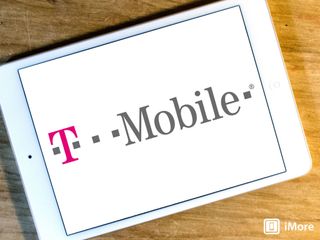 Apple on Tuesday unveiled new iPads that will ship in November. And with them, Apple tipped T-Mobile's hand by noting that they're available as a 4G iPad/iPad mini carrier. What's more, the basic option of 200MB per month is available for free. Now T-Mobile has outlined more details about their new plan.
T-Mobile will carry the iPad Air and iPad mini with Wi-Fi + Cellular in November (it'll also be available from Apple's web site). Every user will get 200 MB for free each month, working over T-Mobile's burgeoning 4G LTE network - and this isn't a limited offer - it's good for as long as you own your iPad, even if you're not a T-Mobile customer anymore.
4G-equipped iPads already cost a $130 premium over Wi-Fi models, but the prospect of incurring another monthly fee for data - or the trouble of adding the iPad to an existing pooled data plan - has held some iPad users back from even considering a 4G-equipped model. T-Mobile is banking on free, lifetime connectivity to give customers an incentive to upgrade.
T-Mobile will offer additional data plans for tablet users, including "Daily Passes" and "Weekly Passes." 500 MB for a day will cost $5; 1 GB per week costs $10. "Always on" plans start at $10 per month for 500 MB; and 2 GB increments from there in $10 chunks.
Last month T-Mobile announced a new no-extra charge data roaming and texting program for its Simple Choice customers traveling internationally in more than 100 countries. Simple Choice iPad customers will also get unlimited data when traveling internationally, at no extra charge.
Apple will sell the new iPads directly, but if you'd prefer to do it through T-Mobile, they'll offer financing plans. They also have announced a trade-in program that will be available at participating T-Mobile retail stores. T-Mobile will also carry certain Android tablets.
Is the promise of free data enough to make you consider spending the extra $130 to get a 4G equipped iPad? Is T-Mobile's service coverage good enough for you to use them? Sound off in the comments!
Get the best of iMore in your inbox, every day!
T-Mobile excites me! I switched to TMo in May from AT&T, my experience has been mostly positive. I'm glad I switched. The future is promising!

Same. I'm saving about $100 a month and the service is great.

In the Philippines I can get unlimited LTE data for $25 per month. I'd really like to know why data is so costly here versus the Philippines or anywhere else.

Network coverage...less regulations and opposition to cell site placement. This all equals less upfront capital to get a return on investment.

are you saying there are fewer regulations here in the US than in the Philippines?

Because you live in a third world country.

There's a huge difference between the Philippines and the US. I was in the Philippines a few months back and did used SMART, Sun Cellular & Globe Telecom. The LTE speed is not close enough to what you get here in the US (unless you're on Sprint). Another thing in the Philippines that I noticed was the towers suck your battery like you have a built-in charger. And because of those, I don't think they can charge premium. Plus if they charge for more, they're not going to have enough customers subscribing because of the cost of living.

I'd rather be in the Philippines than back on Sprint...

Can anyone translate those GB amounts to actual or typical usage, i.e., how much web use, email, texting etc.? Thanks!

You can do roughly 2500 emails, 800 instagrams, 200 vines, 200 minutes of streaming.

This iMore page is 2.3MB according to http://tools.pingdom.com/fpt/ so you could reload this page ~86 times (excluding caching) and be just barely under the 200MB limit of the free plan. Most email you send from an iPad is going to be plain text so we'll say 75 KB which would be over 2,000 emails! If you try to use a lot of wifi and only use data sparingly you can squeeze in to the 200mb for free plan, but it is not easy!

T-mobile is awesome where I work, play and live. I just don't think I need a always connected tablet.

I was with TMO when the sidekick came out and stuck with them for a while. I had no problems with them and was pretty happy with their customer service. At&t on the other hand, I loath.... especially their pricing plans. They say they're better but if its better why am I paying more? I use my iPad a lot for school and for streaming movies so the 200MB will not cut it for me. That is why every where I go I'm asking for a WiFi password. ;)

True, but wi-fi isn't everywhere (like while driving/riding down the freeway)! So look at what the other carries would charge you for 200MB each month over 24 months (contract or not). Plus the proce of the Cellular ready iPad and "why not" get this model.

This will 99% sway my decision from getting a wifi only model. It may cost a bit more up front, but getting to count on free data for life, will recover the extra costs a year into it, pretty easy decision.

Jeesh, yes, this is making me consider a 4G iPad. Most places I use the iPad have a Wifi connection, but for the rare times I don't, the free 200 MB's will fill in that need. Plus their paid data plans are better than AT&T's it seems.

I am unable to pre-order any model on apples website, is this only available in certain areas?

No, that's my fault - Apple's online store has been updated with summary info on the new iPads, but not with the ability to actually place a pre-order. Sorry, I've updated the article.

Bummer, I hope I will be able to get the iPad air on the 1st. Thanks for the reply.

Was going to get the wifi ipad air, but now I'm definitely picking up the Tmobile version!!!

Does T-Mobile use the same radio as Verizon or AT&T?

Was wondering because my phone is AT&T. If I remember right AT&T was wanting to merge with T-Mobile, so they must be the same.

According to Apple's website, all models have the same frequencies.

Would a TMo iPad work on AT

According to Apple's website, all models have the same frequencies so it should work. You'll just need to change the sim.

I know where I'm getting my next iPad now...

I am way overdue for an upgrade. Still rocking my WiFi 64GB iPad 2. Despite its flawless condition and having everything including the original box and leather Smart Cover, it's a hard sell. Sent from the iMore App

Would that mean I could use the free data if I am living in Canada?

I'd switch to T-mo in a heartbeat if they were available in my area (I'm in the sticks - roaming only for T-mo around here) :( Sent from the iMore App

Detroit has just been lit up with 4G, I went into the store 4 blocks away form my place. and the speed is as fast as Verizon (iPad mini) and AT&T (iP5). My next device will be a iPad Air or mini w/Retina (T-Mobile).

Does anyone know if T-Mo's tablet offer will work with the older generations of AT&T iPads?

This is from the T-Mobile site:
----------
Q: Do I have to be on a plan or a contract in order to get the free data?
A: In order to get the 200 MB of free Starter Data, you need to have an active Mobile Internet account with T-Mobile. If you are a postpaid customer, you'll need to have an On Demand data plan at minimum which is $0/mo. if you are a voice customer (after $10 line credit). If you are a prepaid customer, you'll need to activate a prepaid account. You do not have to a purchase data pass in order to access your free Starter Data. T-Mobile does not require an annual service contract.
--------
Not sure what that means to those of us who are not existing T-Mobile customers, but want to take advantage of the offer.

I just wanna know if T Mobile is gonna offer the 128GB it doesn't seem like they are.