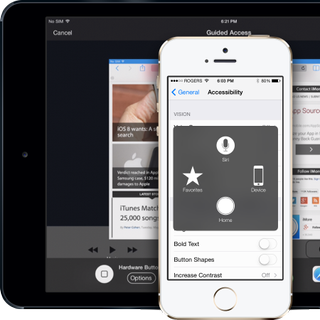 Accessibility options are what allow the iPhone and iPad to be used by those who can't see or can't hear or can't touch. It's what lets the iPad be friendlier to those with vertigo or motion sickness, asperges or autism. Accessibility is what makes iOS a tool for empowerment and it's something that Apple has focused on in everything from apps like FaceTime and Siri, to features like Guided Access, AssistiveTouch, Switch Control and VoiceOver.
Thank you for signing up to iMore. You will receive a verification email shortly.
There was a problem. Please refresh the page and try again.