It's time Apple let us use Apple Pencil with Plus and Pro Max iPhones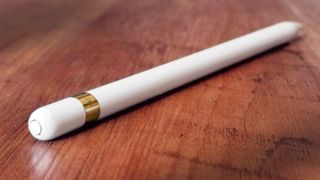 (Image credit: iMore)
"Who wants a stylus, yuck!" Steve Jobs exclaimed as he was announcing the very first iPhone back in January 2007. Sixteen years later, that's still true, to a point. The Apple Pencil has been around since 2015, and it's time to see it work on the bigger iPhones, as well as iPads.
The thought of using a pointer on a phone has been something Apple has outright refused to do in the past after its failure of the Newton, while its rivals, like Samsung, have embraced it with devices like the S Pen. While older devices, such as PDAs from Windows Mobile days, embraced styluses, they were easy to lose, and unreliable when trying to select something on the screen.
When it came to the Apple Pencil, Apple expanded upon the stylus concept to a bigger screen. Much like the Newton, you can write something down on the tablet, but now a feature like Scribble will convert it into an object that you can resize, recolor, and more. I can't help but feel that the Pencil's potential is being stifled, however.
I believe it's time for Apple to let us use the Pencil on the iPhone Plus and Pro Max devices.
You're holding it right
When you compare the length of an Apple Pencil to the length of an iPhone, it may look ridiculous at first glance. I had the same reaction too, as I was trying one out at an Apple Store last week.
And yet, it was when I was using the Apple Pencil with an iPad mini that it started to fall into place. The 8.3-inch display was more than ideal for jotting down ideas in the Notes app, plus taking a screenshot by swiping from the bottom-left corner of the display was an easy affair. When the screenshot appeared at the base of the screen, I could hop in with ease, using the Apple Pencil to scribble down some quick notes and send it on its way to a contact, or the Photos app. No extra menus necessary.
Then I took out my iPhone 15 Pro Max — and wondered, 'What If?' Tapping the pencil to the large screen, of course, nothing happened. But at that moment, I wish something had: That a new pop-up appeared on my screen, asking me to verify the new accessory. That a list of Shortcuts appeared, telling me what I could do. I wondered, from the time it took to put pencil to screen, of three big features that made me wish Apple Pencil worked with my big-screened iPhone.
To-do apps
Most of my working day revolves around Things 3. It's a to-do app that arrived back in 2008, just after the App Store launched. Developed by Cultured Code, it lets you create lists within projects, give yourself deadlines for certain tasks, and lots more. Thanks to interactive widgets in iOS 17, I can check off completed tasks by pressing on them through a widget on my iPhone's home screen.
Being able to use Apple Pencil with the app on my iPhone would be a game changer. Imagine flicking from the bottom-left corner of an iPhone 15 Pro Max, quickly writing up a task for the day, which iOS then recognizes, and puts into Things 3. Then, once a task is complete, I'd love to use the Pencil at this point, to either press on the widget or perform a 'tick' gesture in the same place to move it off your daily to-do list.
This could work great on the Lock Screen too. Tap the screen with the Pencil to wake your iPhone up, write down a task, and see it appear in a window thanks to Scribble, whereupon Things 3 asks you if it looks correct and if you want to place it into the app.
It's moments like these that could prove the strength of an Apple Pencil paired with an iPhone. Taking quick notes on the bus, drawing a quick scribble while waiting for the train — the possibilities are, as far as I can tell, endless.
Gaming
If you remember using games like Brain Age on the Nintendo DS, you know where I'm going with this. For those unaware, however, this was a game that required you to use the stylus that came with the dual-screen handheld.
The game required you to hold the DS like a book. On the left screen, it would instruct you to write down certain words and numbers in a certain way on the right screen. There were plenty of games that took advantage of this. From Sudoku, puzzles, and speed tests, it was incredibly addictive, and it could be easily translated to the iPhone with the Apple Pencil.
Imagine drawing a rudimentary character with a basic landscape, that then comes to life on your iPhone. Granted, the same could work on an iPad now, but it's the ease of use of taking your iPhone out and about that could appeal to those on a bus commute or sitting in a waiting room with nothing to do.
Since the arrival of the App Store in 2008, a long-standing issue has been playing games with touch-screen controls. The method has worked in some aspects, such as Angry Birds, but in others, not so much. The most recent example was Resident Evil Village back in October.
Having an Apple Pencil as a new method to control certain games could appeal to many, especially as an additional reason to sign up for Apple Arcade. Perhaps games that exclusively use the Pencil on the service, would be a great way to introduce users to this new way of playing on their iPhone.
Accessibility
It's been amazing to see the improvements made in accessibility features in Apple's software in recent years, such as Voice Control, Assistive Touch, and Personal Voice. These features and more have opened up the company's eco-system to so many more than what was previously possible.
The Apple Pencil could really help bring more accessibility options to the iPhone. Take this blog post by Veronica Lewis for instance. It's an example of someone using the peripheral to help with their handwriting, as they have dysgraphia. This is a condition where those affected have more chance of writing down incorrect spelling, a struggle to copy down words, and other struggles.
Here, Lewis uses Scribble to convert her handwriting to text, which she then uses for forms, maths questions, and more, all thanks to Apple Pencil. Imagine a scenario where Lewis could do the same functions but on an iPhone. Forms and quick maths tests could be filled in, and converted to text, just like on her iPad — but on a device that fits into her jean's pockets.
Granted, the Apple Pencil is not labeled as an accessibility feature, but it's still something that could work in that aspect. For instance, when you double-tap the flat side of the Apple Pencil near the nib, it usually enables the eraser. For accessibility, it could be used as a way to enable different features. Perhaps it could be used as a way to enable Assistive Touch, or for a 'Hover to Voice' feature. Once you double-tap, you could use the Hover feature of the Apple Pencil to scan text and objects, and the iPhone will read out what these are using Siri.
It's features like these that could work on the iPad as well as an iPhone. However, it's the fact that it should be there as an option regardless.
---
It's time to extend the lead
After debuting with the original iPad Pro in 2015, it took four years for the Apple Pencil line to work with other iPad models. Nowadays, seeing people use them with an iPad mini is a normal thing, and it's become a must-have tool for artists and creatives with iPads.
Yet it's high time to see the Pencil do more and work with more devices. There are already rumors that the iPhone 16 models could be even bigger, with all of them gaining an extra 0.1 inch. That may sound small, but it's prime real estate for use with a Pencil.
However, while the iPhone 15 Plus and iPhone 15 Pro Max have large displays to justify their use with an Apple Pencil, the company doesn't let you use it with your iPhone. So come on Apple, let's see our iPhones be compatible with Apple Pencil and work with the apps, widgets, and games we all use daily. It just makes sense.
Master your iPhone in minutes
iMore offers spot-on advice and guidance from our team of experts, with decades of Apple device experience to lean on. Learn more with iMore!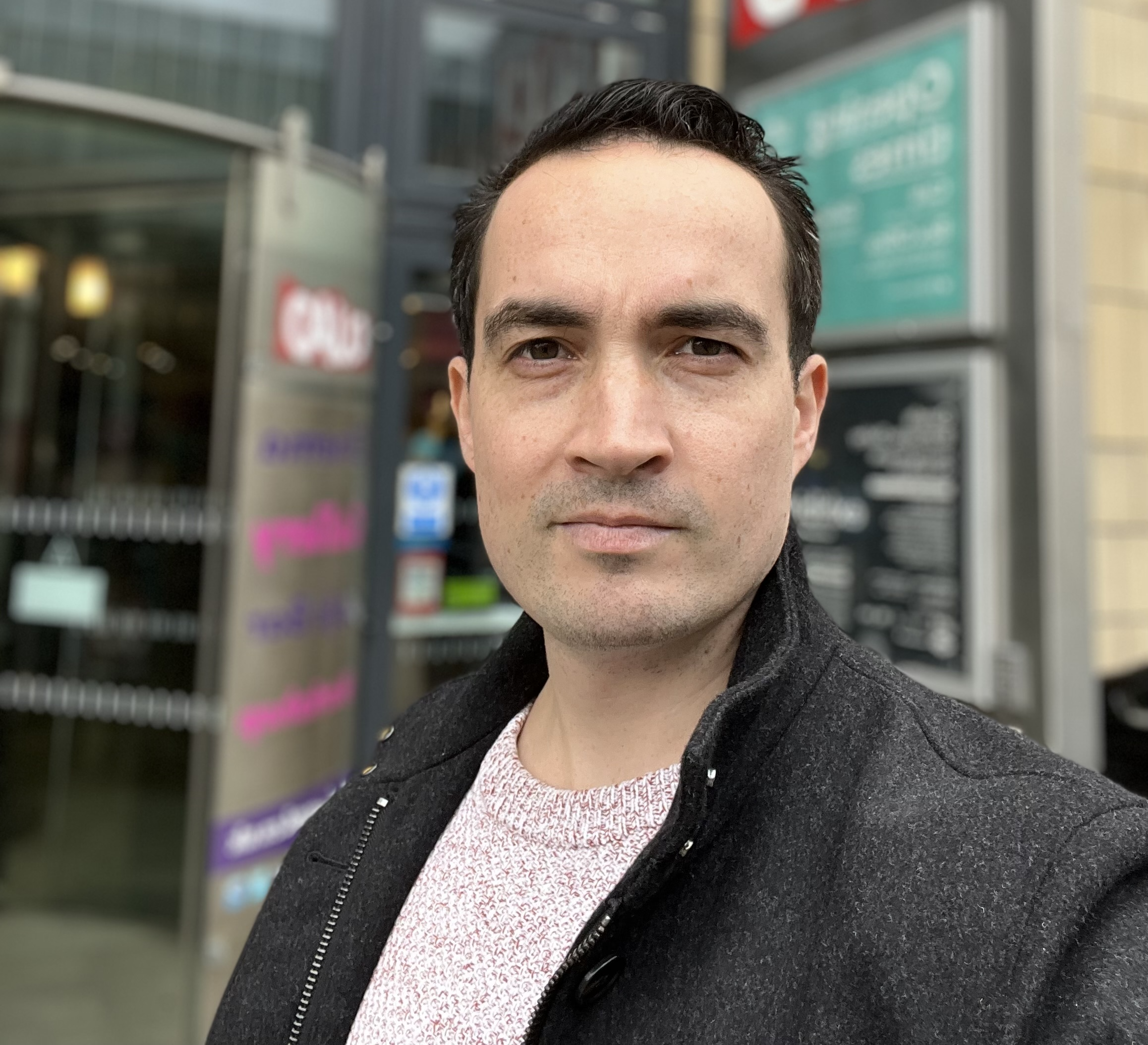 Daryl is iMore's Features Editor, overseeing long-form and in-depth articles and op-eds. Daryl loves using his experience as both a journalist and Apple fan to tell stories about Apple's products and its community, from the apps we use everyday to the products that have been long forgotten in the Cupertino archives.
Previously Software & Downloads Writer at TechRadar, and Deputy Editor at StealthOptional, he's also written a book, 'The Making of Tomb Raider', which tells the story of the beginnings of Lara Croft and the series' early development. He's also written for many other publications including WIRED, MacFormat, Bloody Disgusting, VGC, GamesRadar, Nintendo Life, VRV Blog, The Loop Magazine, SUPER JUMP, Gizmodo, Film Stories, TopTenReviews, Miketendo64 and Daily Star.