The Philips ProMix hand blender is going for $69.99 on Amazon. The ProMix normally sells for around $90, and we haven't seen it drop in price since we shared a deal about it in early August. Except for a crazy price during last year's holiday shopping season, the drop to $70 is as low as the ProMix goes.
Stir the Pot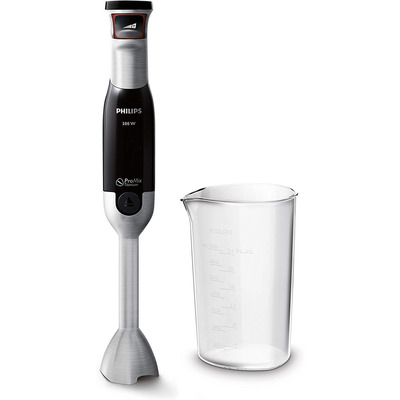 Philips ProMix HR1670 Avance collection hand blender
With a unique way to control the variable speed, this is a one-handed machine. Just press lightly for low speeds or harder to really whip your food into shape. Fits perfectly in your hand and has a powerful motor that uses a variety of accessories.
$69.99 $90.00 $20 off
The ProMix has unique variable speed control so you can use just one hand to do all the blending you need to do. Press lightly for low speeds or press harder for something like whipped cream. Since you control just how much effort you're putting in, you can be sure you're getting an optimal blend and a smooth result.
The titanium-coated blades are very hard, and the unique shape fits perfectly in the palm of your hand. The motor is powerful enough to work with a variety of add-ons, too, like this Philips Whisk Accessory. A single button release allows you to change on the fly, switching up the accessories you need even while in the middle of putting together a recipe.
We may earn a commission for purchases using our links. Learn more.