Taylor Swift's '1989 World Tour Live' will be streamed exclusively on Apple Music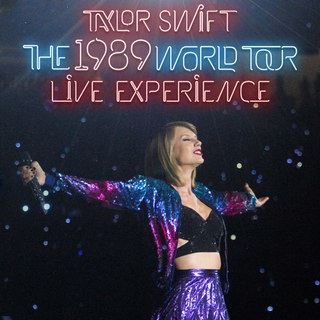 Taylor Swift has announced that a film based on her world tour of 2014 album 1989 will be streamed exclusively on Apple Music. The concert film documents Swift's tour of the ANZ Stadium in Sydney, Australia, and is filmed in front of 76,000 fans. You'll be able to see the singer's "entire performance from Sydney with never seen footage filmed backstage and during rehearsals with surprise musical and special guests."
The film will be available starting December 20:
If you're interested in knowing more, Swift's interview with Zane Lowe — where she discusses the creation of the film — airs on Beats 1 at 9AM PST on December 14.
Source: Taylor Swift
The clumsiest man in tech.
Well, I guess Eddy sure knows what he's doin'! Shows how smart organizations can make lemonade out of the occasional lemons. Sent from the iMore App

Who? Oh...that pencil Posted via the iMore App for Android

I find it interesting that Apple continues to pander to this child as if she's actually a game changer.
When she decided not to stream her album nobody cared, and I think that feeling continues through this. Her appeal is fleeting at best. Remember Katy Perry?

Yeah she only sold 8.4 million copies of that album. The album is at #64 all time on the US Billboard 200. Yeah she's fleeting. Give me a break. Just because you don't like her doesn't mean she doesn't have millions of fans.

Yes, the millions (billions?) of people that don't share your taste in music must all be wrong. After all, your opinion is the only one that matters.

Zane Lowe is a great talent for Apple. You can definitely tell his passion he has for music by listening to him. He did a great job interviewing Taylor Swift. It's also great to see Apple doing more stuff with live music. First the Beats One festival and now this. You don't see very many other companies doing stuff like this.

I agree with you, on the live music thing. I hope they work on other genres of music to. I have been worried about Beats side of the business catering to rap, r&b, pop music. One of nice things Yahoo does is live music artist all the time, on their daily news feed. Sent from the iMore App
Thank you for signing up to iMore. You will receive a verification email shortly.
There was a problem. Please refresh the page and try again.