Tetris Blitz: 2016 Edition falls onto the App Store for some beastly combos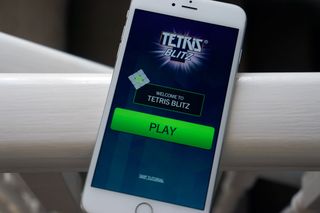 (Image credit: iMore)
EA has announced the company has released Tetris Blitz: 2016 Edition for iPhone and iPad. This latest update brings a bunch of improvements and new features. Should you be a fan of the classic title, you'll really dig EA's take on the formula with Blitz. The developer has packed in a bunch of extras that bring something new to the table and spice up gameplay.
Here's what is available in Tetris Blitz: 2016 Edition:
Unlock exciting Power-Ups and Finishers as you level up
Play every day to be rewarded with new Daily Challenges
Make it rain with fresh Golden Minos – the more you clear, the more you earn
Be showered with Golden Minos in the Gold Rush bonus round after every level up
You can add Tetris to your game collection with the link below.
Get the best of iMore in your inbox, every day!