If you've been wanting to get your hands on an iPhone but can't shell out $1,000 for the latest and greatest, Sprint has a fantastic offer available right now on the Apple iPhone 8 to those who lease the phone for 18 months with a new line of service; rather than paying its regular cost of $25 per month, you'll pay just $8 a month for the 64GB device. That'll save you over $300 during the course of the lease, though you'll have to pay the remainder of its balance if you decide to end your service early.
You can also snag the 64GB iPhone 8 Plus at a discount right now, though you'd have to pay $12.17 monthly during the 18-month lease.
Ring Ring!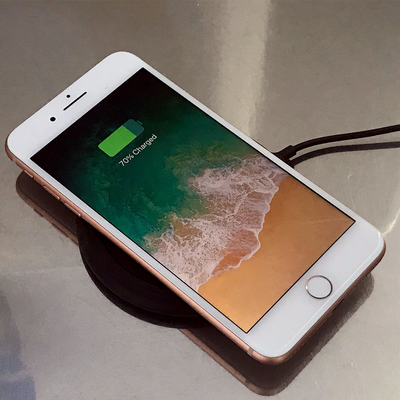 Apple iPhone 8
Why pay a ton of money for the latest iPhone just for it to be one-upped come September? Sticking with the previous generation iPhone 8 can save you a ton of cash and snag you a device that's nearly as good.
Limited Time Offer
Around a year ago, we called the iPhone 8 "the upgrade many people will be looking for" and that still holds true if you're on an older device. The iPhone 8 is more than capable of handling all the latest apps and games, taking stunning photos and videos, wireless charging, and more at a fraction of the cost of the latest models.