'Triple A-list talent' said to be part of Apple's secret push into original TV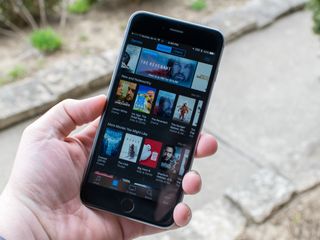 Apple has been rumored to be considering a bigger push into original video content for iTunes and Apple TV for a while now, and a new report claims that the company is aiming to launch those efforts in force with a little help from some Hollywood elite.
According to FastCompany, Apple quietly courted a number of Sundance Film Festival attendees in what was dubbed the "iTunes Lounge." The extremely low-key affair wasn't publicized in any way, but it was the beginning of a larger effort by Apple to begin pursuing original content possibilities more aggressively — including plans to work with "triple A-list talent."
These efforts, FastCompany reports, are part of a so-called "two-lane" approach to original content by Apple. The first lane is said to encompass short films, music videos and documentaries. The second lane, however, would be more akin to Netflix and Amazon-style original series. The latter is said to be a "deeply undercover" effort at the moment.
In March, Apple announced it will partner with artist Will.i.am to produce its first foray into original video content with an unscripted series about the App Store. At the time, Apple's Eddy Cue said that people should not expect a lot of TV or movie content from Apple. However, the tech giant is also said to be working on a show starring Dr. Dre, and the company has also partnered with Vice on a six-episode series titled "The Score," which explores music scenes around the world.
I want to fast-forward 10 years to see where all this settles. TV watching for cable cutters is kind of getting better, two steps forward, one step back style...

Cable cutting is one thing, but im not sure the growing fragmentation is sustainable. Soon enough being a fan of 5 or 6 show is gonna have you dish out 70$ a month to follow them. I know it may not sustain a comparison, but at least the music industry got some kind of homogeneity so that, except for a few things, I dont have to subscribe to 3 streaming services to get access to my 3 favorite bands. Services reach differentiation (and value) through other variables (suggestion engine, radios, bitrate, user interface, etc.)
Get the best of iMore in in your inbox, every day!
Thank you for signing up to iMore. You will receive a verification email shortly.
There was a problem. Please refresh the page and try again.