Best fitness tracker: Fitbit Flex vs Jawbone UP24 vs Nike FuelBand SE vs Garmin vivofit!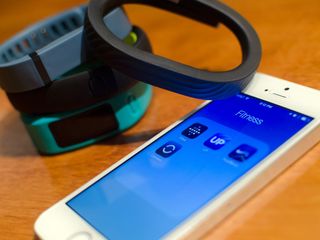 Fitness trackers are all the rage these days. The iPhone 5s already includes an Apple M7 motion co-processor that lets apps monitor steps taken, calories burned, and more. If you want a dedicated fitness tracker, though, something you can wear in the rain or in the shower, while running or while in bed, then until an iWatch comes along, you're going to have to get a Fitbit, Jawbone, Nike, or Garmin. But which one should you get? They aren't cheap and they aren't all created equal. That's why I've taken an in-depth look at the most popular ones!
Note: We initially started our tests using the Fitbit Force. We swapped it out for a Fitbit Flex since Fitbit recently recalled the Force due to skin irritation. The main differences are that the Flex doesn't have a full LCD like the Force and it doesn't track stairs. Other than that, they're pretty similar in every other way.
Design and comfort
The Fitbit Flex is made of a soft silicon material and doesn't create any discomfort when wearing it for long periods of time. This is especially important since the Flex can track your sleep as well. The problem I ran into with the Flex is that when sleeping with it on, the clasp would come undone during the night resulting in it falling off. I've never been a huge fan of the push in clasp types as it's very easy for them to snag on something and get ripped off. The same holds true for the Garmin vivofit whose design is very similar to the Flex. I had the same issues with it falling off or getting snagged if I pulled my sleeve down over it.
The FuelBand has the most secure locking mechanism since it clicks in place with a metal clip. A friend of mine tested my FuelBand for a few days and found that while playing sports like basketball, it's not pleasant when a ball hits your wrist where the FuelBand sits. It even came unlatched a few times, proving no type of clasp mechanism is completely fool proof. The UP24 by Jawbone was the most comfortable fitness band to wear and by far the easiest to put on and off. There's no display on the UP24 at all which allows for it to be smaller. It comes in several different colors and also tracks sleep. More importantly, it never fell off, which I couldn't say for the vivofit and the Flex.
When it comes to comfort, the UP24 wins hands down, if you're willing to forego a display. If that isn't an option for you, the FuelBand is second best.
Fitness tracking and app functionality
All four fitness trackers pair with companion apps on your iPhone. Fitbit's app offering pulls data from any Fitbit tracker you own. It pulls in calorie burn, active minutes, steps walked, distance, and more. Fitbit also tracks your weight loss progress if you want it to along with sleep. You can also choose to log food so you can see what your calorie intake is compared to your burn. I didn't find the food tracking portion to be very intuitive or easy to use. A major concern I had with the Flex (and the Force) was how generous it was with calories and steps. It always seemed to offer up way more activity than I feel I actually performed. The screens above are from the Nike FuelBand and the Fitbit Flex from the exact same workout. You can see the huge discrepancy. When using the Garmin and UP24, they always seemed to be more in line with the FuelBand than the Flex.
Moving on to the Connect by Garmin, it has the simplest interface and just imports everything from the vivofit when you choose to sync it. The vivofit also comes with a heart rate monitor strap which can import data right into the app as well. It's nothing fancy and has very few frills but for those worried more about stats than a pretty app, it gets the job done.
The UP24 app by Jawbone pulls in similar information but displays it differently. One of my favorite features is the Lifeline which lets you quickly scrub through your activity. You can also track food with the UP app but again, I didn't find it particularly awesome and much prefer dedicated apps like My Fitness Pal (opens in new tab) instead. UP24 can pair with other third party apps too including IFTTT, RunKeeper, Strava, and more. So that's something to think about if you're currently using any partner apps. Both the Flex and the UP24 have the ability to pester you to start moving if you've been sitting idle for too long. The vivofit has a similar function but instead shows a red bar on the display that increases and grows longer as you sit inactive.
The FuelBand SE tracks basic data like the others but also uses its own system of points called NikeFuel. This algorithm combines calories, steps, and activity to obtain your NikeFuel point count. You can compete with friends to rack up the most NikeFuel and hit milestones. Aside from the uniqueness of the NikeFuel system, I've found the FuelBand SE to be the most accurate when it comes to actually tracking calories, steps, and distance. Unfortunately it's also the easiest to fool. Just give it a few twirls around your finger and watch your step and NikeFuel count climb. As for the FuelBand app, it's well designed and easy to use. The Sessions feature for SE owners lets you track Fuel points that you rack up doing a specific activity like biking, playing basketball, or anything else. It breaks it out separately instead of lumping it with everything else.
The FuelBand app by Nike is the best of the bunch when it comes to design and usability. Garmin's Connect app is the only one that tracks heart rate while UP by Jawbone has the best third party integration. Fitbit's data concerns me as it seems to be far too generous when it comes to steps and calorie count.
Sleep tracking
The only fitness tracker out of the bunch that does not track sleep is the Nike FuelBand so if that's important to you, eliminate the FuelBand from your pool of candidates right off the bat. When deciding between the other three, it really comes down to what you want to know. If you're just tracking how many hours you're sleeping each night, all three apps can either track while you sleep or you can manually enter it in.
The UP24 analyzes and breaks up sleep the best within the app and shows you how many times you woke up, how many hours of light sleep you got as opposed to heavy sleep, and more. Just hold the only button found on the UP24 down when you're ready to go to sleep to put it in sleep mode. You can even set an alarm within the app and the UP24 will wake you up within 20 minutes of it based on where you are in a sleep cycle. The UP24 will never disturb you during a REM cycle. When it comes to comfort, the UP24 is by far the most comfortable. And as mentioned before, I had issues with the others coming off during the night which is something to think about.
The UP24 not only analyzes sleep better than the rest, it's by far the most comfortable to wear all night long.
Battery life
What kind of battery life you get varies greatly across all four trackers. I've found the Nike FuelBand SE to suck the most battery resulting in needing to charge it every three to four days. If I'm lucky I can squeeze five days out of it. It's also got bright LED lights that make it flashy but unfortunately it results it faster battery drain. The Fitbit Flex was next to die at around the five day mark. It can make it six or seven in some cases but if you're wearing it all day every day, I'd expect about five days.
The UP24 has no trouble making it a complete week with no charge mainly due to the complete lack of LCD or any kind of indicator lights minus the sleep/wake toggle. None of the bands however can hold a candle to the Garmin vivofit when it comes to battery life. It lasts an entire year. Yes you heard that right, a whole year. There is actually no way to charge it. The screen is always on but uses a technology that eats a lot less battery life than the others. Once it dies a quick trip to a supermarket or battery store and you're good to go again.
If you hate charging things, consider either the Garmin vivofit or the UP24.
Water resistance vs water proof
The Nike FuelBand SE, Fitbit Flex, and UP24 by Jawbone are all billed as water resistant but not waterproof. That means they can tolerate activities like taking a shower but you shouldn't go swimming with them on. The vivofit by Garmin is rated to be waterproof up to 50 meters which means you can wear it while swimming and performing other water activities.
If waterproof is what you want, the vivofit is the only option.
Who should buy a Fitbit Flex?
My biggest concern with Fitibit's line of products is tracking accuracy. I feel they greatly overcompensate when it comes to step count, calories burned, and distance. This makes it really hard for me to recommend it over other offerings I feel are far more accurate. However, the Flex is one of the most fashionable bands on the market. Fitbit even offers an attractive array of colored bands on their website you can swap yours for.
If you're willing to forego accuracy to make a fashion statement, there's no arguing that the Flex is a nice looking product.
Who should buy an UP24?
The UP24 is by far the most comfortable fitness tracker out of the bunch, and by far the most accurate in my experience. The battery lasts a reasonable amount of time due to the lack of a display and the app is well done. It's also the best at tracking sleeping patterns.
For those who are the most about comfort and tracking sleep habits, the UP24 is what you want.
Who should buy a Nike FuelBand SE?
Nike makes the best companion app out of the bunch and the FuelBand's latching mechanism is designed a heck of a lot better some of the others. The NikeFuel system also helps to create some healthy competition among friends which can be a great motivator for some.
If you're a competitive person, you'll love the NikeFuel system and what it can offer you and your friend when it comes to getting, and staying healthy together.
Who should buy a Garmin vivofit?
Garmin is the only offering currently available on the market that requires zero charging. A whole year on a single battery charge is pretty awesome. You can also swim with it on, which is a huge plus for those that want to track water activities. You can also order different colored bands and pop the tracker into them.
If you don't ever want to take off a fitness tracker in fear of forgetting to put it back on, get the vivofit. You won't have to take it off for an entire year, unless you choose to.
Still can't decide?
Fitness trackers are a large purchase and for many people, they just can't seem to decide on just one. If that sounds like you, I would personally recommend the UP24. It's a great middle ground that improved on a lot of things from the original version of the UP. It may not get a full year of battery life but it gets a full week and that'll be good enough for most. The UP24 is also the most comfortable to wear for long periods of time which is important if you want to track sleeping habits regularly.
What fitness tracker are you using?
If you picked up a fitness tracker, which one did you decide to go with? Let me know in the comments as well as the reason why you chose it over the others!
A special thanks to my friend Dave who pitched in by wearing multiple bands at once while working out in order to help me accumulate as much data as possible. You're awesome!
Fitbit
○ Fitbit Buyers Guide
○ Fitbit Users Guide
○ The Best Fitbit to Buy
○ Fitbit News
○ Fitbit Forums
○ Buy on Amazon (opens in new tab)

Get the best of iMore in your inbox, every day!
iMore senior editor from 2011 to 2015.
I've used the FuelBand for some time, since I have over 1,000 miles logged in Nike Running. But I also duplicate all Nike runs on RunKeeper, which is my main repository for running and other activities. Now I'm doing P90X, and not running as much, so the FuelBand is the best bet. I'm curious about the Up24.

I'm really liking the UP24. It's MUCH more comfortable to me.

Well i had a Jawbone Up24 ,but it had a tissy fit died,so bought a new one Garmin ViVo2 band alls ..But my daughter inlaw & her mum myself linked up . Question is can i link Garmin band to their Up24 we use to challenge each other.****** .Not happy.

Hi Impaler.... I've now gone through my 3rd Up product. I bought the 2nd generation of the UP and it died on me 3 weeks later. Thankfully the Apple store exchanged the product outside its in-store return policy. The 2nd UP lasted a little over a year and died again on me. It simply wouldn't hold a charge. So... being the die hard for the UP product, I bought my 3rd UP this time it was the UP24. I can't rave about how amazing the product is. Unfortunately, last week, the silver end button broke off. Thinking I'm smart, I decided to crazy glue the little silver piece only to end up ruining my 3rd up. All I can say.. is the UP product is an INCREDIBLE product. I love it! I REALLY love it. My only hesitation is that it's built not to last. It really troubles me to say that but it simply is a product that is built NOT to last. Well.. there's my two cents! Time to find my next activity tracker. (SIGH) Alex Stojkovic
@stojkovic_alex

@stojkovic_alex I completely agree, I used Jawbone UP24 for 8 months but it died 3 times until I returned it at Best Buy. I think no band compares the amount of insights the app provides. But, UP24 is NOT meant to last long. Same thing happened with my wife's band, without any unusual activities (and also after avoiding taking it in shower) UP24 still failed on us. Now I'm on Flex band and absolutely love it, except for the app. Flex App is hands down STUPID and doesn't currently log timed activities. Your dashboard updates but not the app. Hope Fitbit fixes it because this tracker is really durable. YES you can swim with it, don't dive deep though. Love different band colors to fit the mood.

I do a lot of water sports...skiing and wakeboarding, etc. I really want a fitness band that will stay with me in the water for those activities. I've heard Fitbit Flex is water resistant but not water proof and that you shouldn't' swim with it. I'm interested to hear that you have successfully done that. Do you have any knowledge of the Garmin Vivofit? That one IS supposed to be waterproof.

Lots of great information! With the new update, the Fuelband will count a Session as sleep if you label it that way. You can start/stop a session and then add it to your sleep category. Doesn't really tell you that much info. The Up24 is still the best at showing what is actually happening at night. Fitbit is a great tracker, but the data presented is just stats. The software really hasn't changed that much over the past few years. I know that the Jawbone Up has received bad reviews in the past, but with the Up24, it looks like Jawbone might have finally fixed their QA issues. The only thing missing from the Up is a display. Once they incorporate that, the Up will be hands down the best tracker.

Yeah, I knew you could manually track them but I think the Up24 pretty much takes the cake for sleep tracking. I think the Up24 is better than the original Up, which I didn't find to be as accurate. I don't mind no display since it means I only have to charge it once a week. I don't mind popping into the app in order to see my stats. :)

The new update for the Up allows it to push updates to the iPhone based on steps (1k, 2k, 3k, or time). A good addition for those that don't want to go into the app to sync all the time.

I saw that. I just always forget how many times it has vibrated :P

How are you comparing or rating accuracy in these products? Is it based on consistency between the different trackers? Are you using other pedometers for activity tracking?

Been looking at a couple of these but at this point I think I'm going to wait for the Moov to be released and the subsequent iMore review (right?) before I decide. It looks to have a few features I wouldn't mind having.

You have an error in your article. The Garmin Vivofit DOES NOT need to be sent back to Garmin to replace its batteries. It uses standard coin cell batteries (2 of them) sold at any supermarket and the instructions on replacing them, complete with pictures, are in the online manual. Here is the text description of how to do it direct from the manual... easy! Replacing the vívofit Batteries
1 Remove the module from the band.
2 Use a small Phillips screwdriver to remove the four screws on the front of the module.
3 Remove the cover and batteries.
4 Insert the new batteries.
NOTE: Do not damage or lose the gasket.
5 Replace the front cover and the four screws.
After you replace the device batteries, you need to pair it with
your computer or mobile device again. Please correct this. I wouldn't want to purchase a device I knew I would have to ship back after a year to have new batteries put in... but if I knew once a year I could hit the supermarket and do it myself in 2 minutes... guess which I KNOW I would buy?

Thanks for this! I could not find anything on it so I assumed. Fixed!

Hi Ally. I've been using the Withings Pulse since just after Christmas. Between this, the Healthmate app that goes with the Pulse, and my Withings smart scale... At my high weight of just over 200 (freaked me out) until last month I'd list about 20 lbs. I was quite excited. Being able to monitor steps, good night sleeping, counting calories, and take my pulse if I wanted has been great. It is now habit to just take the little Withings Pulse and pop in my front pocket. I was sad to see that you didn't mention this particular make and model in the article. It just isn't getting the advertising it justly deserves. Gets better ratings than everything you tested on Amazon. Sent from the iMore App

I'll take a look at it! Thanks!

If Withings makes a wrist based activity tracker, I'll be interested. As great as the Pulse is, if I forget to change it while I change clothes, it's worthless for tracking. ;-)

I agree. I had Jawbone's UP, but I prefer now the Pulse. It's better in every aspect. Wearing it the day over in my front pocket and while sleeping with the very soft wristband works for me perfectly.

Just did a search on the Pulse- found this on amazon. Pretty cool!
http://www.amazon.com/Withings-Pulse-Activity-Tracker-Android/dp/B00J8LV...

also a quick few points... the fitbit flex devices allow you to specify if you are wearing them on the dominate or non-dominate arm. by selecting "dominate" no matter which arm you wear it on, you get similar performance to the nike fuel band, up 24, and vivofit which basically have the fitbit dominate style logic. Basically it means the devices counts your steps at all times but doesn't add the steps unless it senses you have taken between 6-10 steps in a row. this greatly eliminates false steps from car rides, waving your arm, etc. at the small expense of losing a few legitimate steps in the process. also... the way these devices present calories burned is sometimes different but means the same thing. fitbit displays your total calorie burn at all times, this includes your basal metabolic rate calorie burn, ie. the calories you are burning at all times even while sleep, sitting still etc. This represents the vast majority of your daily burn and can look shockingly high next to for example Nike's display of JUST your activity calories, ie. the calories you burned from walking, running etc. The bottom line is the TOTAL calories are the most important thing, and what Nike actually syncs if you are using a 3rd party app like myfitnesspal because bottom line is if you are trying to lose weight, gain weight, or maintain weight you need to know calories in from food vs. calories out... ALL CALORIES, not just your treadmill run, even the calories burned while watching the Oscars.

I was just about to post something similar. The Fitbit estimates your BMR calories as well as your active calories so you are seeing a total number not just the active calories.

See my comment above this.

So does the Jawbone UP but it not so generous. And step count is step count no? If I wear all three trackers at once while running, I should have the same amount of steps. That isn't the case. Fitbit always gives more. As in the screenshots above, you can tell the gap is quite large. I had a friend wear them during workout sessions as well and Fitbit always came out far too much ahead. I actually thought I had a bad unit at first, until I got the same results with not only a Force, but a Flex too. I'm aware of the BMR difference but Jawbone tracks that way too. I just know when Fitbit tells me I've burned 1,500 calories by 9am and I've done nothing but brush my teeth... there's a problem with that.

I have been really wanting to get one of these but I can't find one that will track my cycling. Do any of these cover cycling?

Not to my knowledge BUT you can manually enter stuff and I know Jawbone lets you input cycling as an activity, when you did it, and for how long.

I have picked up one, but the Garmin device seems nice. Thanks for the review on all the fit devices. Sent from the iMore App

I had a flex and now own a Force, and they can only recall it from my dermatitis infected wrist. I love this thing. It is a watch and a silent alarm (neither of which are mentioned in the review), which I find very helpful.
As far as the stats go, I would agree with the commenter about dominant hand. I write left-handed but have the force on my right hand. I have it set for non-dominant and did not have the wild disparities that were mentioned here. I do agree it would be nice to have them all register the same but they dont - (BTW, did you know the fitbit app uses the iPhone 5 as a pedometer, so you don't even need the bracelet if you carry your phone with you all day). Its a shame the force is off the market, because they had announced a way to see caller ID on it via bluetooth.

I have the original UP here. Well, I have my third UP, and it's not 12 months in yet. It's comfortable, I LOVE the sleep stuff, especially the alarm, and generally works well. I just wish it was a bit more robust.

Lots of great information here. I have used a Fitbit for a long time. I started with the original tracker and updated to the One when it was released. I am not much for the wrist worn trackers, I find they get in the way and are far to noticeable for me. The One allows me to hide my tracker in my pocket and not have everyone ask me about it. I am also a runner, and for running, I find that Nike provides the best data for me. For this, I use the Nike GPS watch. It works quite well, though I do get concerned when I run on a treadmill and can't use the GPS feature.

Thank you for the very informative article, but these days I have put away the Garmin GPS Watch all the heart rate monitors the Nike shoe insert fob and just run two monitoring app. Those are Nike+ Running and Edomondo.
When I bike I use the Sigma bike computer, I have found all the other gadgets were too distracting. The apps I listed are on my phone where my music is, and having everything on one device suits me while running.
The workout plan that I am on allows me to pause and monitor my heart rate the old fashioned way.

I've used Jawbone UP and FitBit (both Flex and 'One'), and the Loop by Polar is my fave, hands down. Much better than any and all of them.
http://www.polarloop.com/

With the FuelBand SE, I just wanted to be sure everyone knew that it will alert you if yo have sat idle for 60 minutes if you have turned on the Hours feature. You can set a timeframe for the day and the SE will light up and encourage you to "GoGoGo..." However, unlike the Up and Flex it does not have a vibration mechanism to pulse on your wrist. The indicator lights do last for about 34-45 seconds and are enough to catch your attention. The iPhone companion app will also push a notification during these movement alerts..

I have been using the Fitbit Force since it came out and really like it. I live in the San Francisco hills so really appreciate the stairs count (1 stair for every 10 feet). Just walking to the store I rack up 23 stairs. That's a lot more calories burned than just walking on flat ground. Also love the alarms and watch function. My battery life is excellent as it still shows at least 30% at the end of a week. I recharge once a week. No dermatitis problems.

Withings by jove, their products top them all.

1st generation Fuelband .... then tried UP24 & couple of weeks Fitbit Force (glad got rid of the last one and fast!) .... and back to Fuelband SE! Fuelband just moves ya! After this, it will be either 3rd generation Fuelband OR will see if Apple can come up with something much much better. EDIT: Excellent reviews and very detailed as each and every one of your other articles. :)

Very nice reviews Ally. I have the Fitbit One, the UP and now the UP24. For everyone considering one of these take your most important needs and select the best one for you. From what I've seen no one has it all. I had high hopes for the Force but with the irritation issues it became a concern. For me comfort, sleep tracking and 3rd party app intregration were the most important features. With that in mind I went with the UP24 when I upgraded earlier this year. The ability to intregrate with My Fitness Pal and IFTTT really make it easier. I have the Hue lights and it's really nice when my bedroom lights to turn on when my sleep session is over. The lack of a display didn't bother me because I use my phone so often it didn't seem like a chore to check progress. Also, for me, The UP (Original and 24) seems to fit in with whatever I'm wearing. I can go from a workout to the office and it doesn't stick out. With the other bands they stuck out a bit too much with their thickness and lights.

Good one Ally. I am using Nike + iPod sensor(with AirMax 2013 shoes) and their app on my iPhone 5. The sensor works really well for me as I run daily for about 4.5-5kms. I am a running person so sensor works best for me

I'm a huge fan of Misfit Shine. I had all the fitness tracker you mentioned expect the Vivofit and the Misfit Shine surpasses all of them IMO. With the new update it now tracks sleep automatically which is a huge plus! What I like most about it? it is waterproof, battery lasts 6 months and my most favorite feature... it tracks different activities (Basketball, Swimming, Cycling, Soccer, Running, and Tennis). Another cool thing about this tracker is that you can wear it almost anywhere! I would like to see a review of all the fitness tracker you mentioned plus the Misfit Shine!

I had a first gen UP. I did find I would sometimes catch it on things and it would come off, but not often. I have a Flex now that I love. My wife has a Polar Loop. It is waterproof, couples with a heart rate monitor, has a display and a great clasp. I would have bought a Loop for myself if I did not already have the Flex.

I been using the fitbit flex for about 6 months, one of my main problems with the fitbit are the bands, after sometime of using it, they get ripped apart and gave me allergies, and I also had problems with the tracking, when if went fully uncharged, afterwards it didn't track exactly my 24 hrs, it should start from 0 at 12 in the night, but it didn't. it restarted the day at 3:00 pm. so it went nuts so i had to be restarting it every time this happened.

I use the Nike fuelband SE, is a great way to keep you active. Even when you don't have a friend next to you for do some exercises, some of the best parts os that you can start any time a session that later you can tagged the name in the app of it. Also you can invite your friends list to come along or an entire group that you can create. Also something that you don't say is that you can hace a sleeping session and tagged on the app. Every time that you need to to start a session on the band just push the button and stay there until a start appears on the display, then let go and push quickly again an the session will start, you don't need to have your device near you to activate a session. Also they have the program for earning trophies, that makes you wake up and go get some exercise to win them all. Also you can program what amount of fuel you want to earn a day if you changed constantly, if not everyday will be the same, the app tells you in what part of the day you do more exercises, and some more things, for me is a very complete thing and I'm very happy that my daughter and I choose this option

I have been wearing my Fitbit Flex since I received it as a gift at Christmas. It is comfortable and functional. It does track my sleep, and, as a cyclist, it does convert my cycling activities into "Steps" which is fine with me. I use it in conjunction with my Wahoo Heart Rate Monitor when exercising and with Digifit software on the computer. The interaction between Fitbit and Digifit is almost faultless. I am very pleased with it. I charge it twice a week. Charging is a little bit of a pain, but not too bad. I have never had the clasp come undone. It did take a while before it loosened up enough to reconnect after removal. Now it is easier to do.

I've been in the market for a fitness tracker lately, just to get more feedback on my workouts. This article couldn't have come at a better time.
...I'm thinking the Fuel Band may be the best option for me...
Thank you very much Ally!
:D Sent from the iMore App

Thanks for a great article! I'm wondering how all of these compare to the iPhone 5s's built-in motion processor. I'm using Moves and have been pleased with the results. Apart from having to have the phone with me to log movement, is there any big disadvantage to just using my phone?

As someone looking into getting a fitness band, I am a little bit sad about this article as it's not as comprehensive as I would've liked it to be. Why get a garmin? Only battery life? Seems false, as you briefly mention it can pair to a heart rate monitor. None of the others can do that... I also wish you would've thrown Polar Loop into the comparison. For me, since I do bike, and wrist bands are limited in that regard, I'm looking to something that can pair with a heart rate monitor. I wish more had altimeters for stairs too since I work on the 7th floor.

Hi, just want to say, with the Nike Fuelband SE, you can track your night by starting a session. In your session section the night session is separate of the test of your activity so you can have the average of night duration. Sent from the iMore App

And the winner is: BodyMedia Link. It's been out for several years and more or less created the category. It uses a flexible strap and frame to mount on the back of your tricep. It has excellent battery life, it linkable via bluetooth and the requisite mobile app, gives the same stats the other devices do, and, most importantly, doesn't annoy the devil out of you while you sleep. Upon inspection I cannot see how I would deal with any of the current devices during sleep. I'm not wearing something on my wrist, and I'm not clipping it to a piece of clothing that will be irritating when I roll over on it. Women I've spoken with say they mount the smaller devices to their bras, but that obviously isn't going to work for me. Upper arm it is, then. It also gives calorie consumption figures that agree well with what my Garmin GPS watch indicates during runs, so I trust the results overall. Finally, anything mounted to the wrist would tend to confuse low-calorie arm movements with higher-calorie core body movements, so I see an inherent inaccuracy in any wrist-mounted device, even if some of the ergonomics are a bit simpler and a display is readily available. Just my $0.02.

I'll add in again my strong support for the Polar Loop. I've been using some form of fitness bands for over two years, starting with the (terrible) 1st gen UP. I mean, really bad. To Jawbone's credit though, they made many valiant attempts at replacing. Ultimately, that first gen of UP just wasn't worth it. I then started using a FitBit One. Not bad, but the clip mode of that thing wasn't to my liking. Then Jawbone came out with 2nd gen UP, so like Lucy taking a run at the football I took another shot at it. Again, though - for many reasons (non waterproof, just not solid enough), the UP didn't do it for me. Swapped it out for a FitBit Flex. I did like the Flex well enough. Charging was somewhat sketchy, with the dongle and such. I liked it overall for the most part. But, I was still using my regular Polar heart rate monitor/watch thing, and I wanted to consolidate into one device. Once the Polar Loop was announced, I jumped all over it, and it's BY FAR the best of any band I've used. Yes I've seen the FuelBand, yes the VivoFit...all of those. For me, the Loop is easily the best and overall most elegant band. It's really a 'set it and forget it' approach. You don't have to 'put it' in sleep mode; it just does that automatically. You don't have to 'set it' in workout mode; it just does it. Love it. Could not be more pleased....

Personally I don't believe any of them are accurate unless it's tracking your heart rate. Therefore I believe the Garmin one with the heart rate strap would be the most accurate. Sent from the iMore App

Polar Loop when paired with heart rate chest strap monitors, tracks and reports heart rate activity. Very accurate - in fact, Polar made their name on heart rate monitoring, as most folks probably know.

You forgot about Razer Nabu (no, I don't work for Razer ;-) ) http://affiliates.digitalriver.com/z/555050/CD220848/&subid1=d_im&subid2...

Wow, thanks for the tip that wasn't even on my radar. I just signed up for there developer program and it sounds like there thinking outside of the box.

I'm that guy that has to buy and try new tech. I had all of these fit trackers and for wearability, functionality and software the UP24 hands down kicks all of there butts in my opinion. I've given away the others then had an issue with my jawbone. After talking with there customer service 2 days later I had a new one @ my front door. Great company, however I'm hoping that the new iwatch will be my fitness and sleep keeper of choice.

"If you picked up a fitness tracker, which one did you decide to go with?" For now, I just use the Runtastic app. I used RunKeeper before. And oddly, the two vary in distance measurement by about 0.1 mile per actual mile. That's a lot. But some day in the near future, I expect fitness trackers to incorporate quad-copter technology. Instead of wearing the thing, it would fly behind and above you and maybe take video or stills as well as track your mileage. Or maybe your wrist-top device would have a mic for voice control of the copter as well. I wonder if and when that will happen.

We've had the original UP, UP24, and recently switched to Garmin vivofit. We are cyclists and also do P90x, Yoga, etc. We were using Polar for normal workouts, Garmin for cycling, Livestrong MyPlate for food, then had UP for steps and sleep...crazy, too many apps/places. So, when Garmin came out with vivofit and we thought we could replace everything for an all-in-one-place, we were thrilled (aside from food; MyPlate still has the best/largest food db). Overall, still like UP24 way better for steps/sleep; the sleep is way more accurate and informative and the steps component has a good social/community aspect to it that can be fun if you are competitive with your "team". Vivofit's sleep is virtually useless to me (only shows graph of "movement", which doesn't tell me anything about light/deep sleep, how long it took me to get to sleep, how much I was awake...we were spoiled with UP), but I've been able to eliminate my Polar (which we've had too many warranty replacements to count and was fed up with that anyway...and we've been die hard Polar users for decades) and now have ALL of my workouts, HR, sleep, steps, etc in a single location. So, am hopeful Garmin will continue to improve its quality to catch up to the features of some of the others (I actually wish it would just buy UP from Jawbone and combine the apps...would be awesome combination!). Garmin's overhaul on the web interface and phone app is still a "work in progress". They essentially have two web interfaces...the old one that connected with our Edge, and a new one that connects with the Vivofit sleep/steps. While the activities end up in both places, it's still very disconnected. I assume/hope they are working on this, but it looks like they still have a lot of work to integrate the two without losing features/function right now. Regarding the comments on fit, I have yet to have the vivofit come off unintentionally and I find it much more comfy than the UP ever was. The nature of how the UP connected meant that it got stuck on sleeves and sheets and many times came off in the middle of the night...which meant readings indicated I was in deep sleep that entire time because it was not detecting any micro-movements, on which it is based. So, to each their own, but my experience has been opposite the author's when comparing those two. Vivofit when worn alone feels smaller than I was used to (ie - in comparison to wearing a normal fitness watch/HRM and the UP band), but does feel slightly larger than UP when I'm dressed for a normal day with my jewelry/watch on; not so significant that it deters me though. Miss features of my UP, but hopeful Garmin will come up to speed quickly in this new market for them. Meanwhile, benefits of a single location for everything but food...much better.

Is there a product out there that can log running miles via GPS like the Garmin forerunner (which I have now) but also has a silent vibrating alarm? It looks like the fit force is the closest with the display and the sleep tracker/vibrating alarm but I don't know if that logs miles and also it has been recalled. Any idea when that will be re-released? Looks like the Garmin vivo is close to what I want as well.

I had an UP band and loved it but the button stopped working after a couple months so I got another one. Then the same thing happened. My husband has one and it just stopped working- all three bands have busted buttons in less than 6 months.
Then I got the fitbit force- it worked pretty well but counted clapping as steps- it would congratulate me on 10,000 steps when I was cheering for my hockey team sitting in my seat. Stair tracking varied greatly too- sometimes more flights than I know I took and other times not enough. I sent that back because I have allergies to metal and didn't want to have a problem down the road.
This weekend I got the vivofit. So far I really like it. The band is soft and comfortable. I thought I would miss the alarm but I really don't. You can set your normal sleep and wake times in the app and it will track your sleep- it only shows the amount of activity but that is enough for me.
I really like not needing to charge my band and there is no metal on it. Changing the color of the band is also another plus.

What about the gear fit? I want to by one, do you think I should wait for the gear fit?

Some great discussions here. I'm a huge Fitbit fan more than the UP24. However I really think the Garmin device falls short of its goal. To date my best HRM experiences have been one that uses the phone. It just provides greater visibility. For all my thoughts on the Garmin check out my review here: http://arijaycomet.com/2014/03/13/battle-garmin-vivofit-vs-fitbit-force-...

Some fantastic views and opinions here regarding fitness monitors.

So my question is... which is the most "mommy-friendly"? I have had the UP24 for a few weeks and I love it however I have yet had an accurate day in steps. I did the elliptical for an hour and it only tracked .28 miles when it should have calculated 6000 steps. I can't manually fix that and then questioned stroller time. I usually will walk/run the kids and I basically read if your arm isn't swinging then it isn't calculating. The advice is to tie it to your shoe but I am afraid I will loose my piece because its really made for a wrist. So that puts a damper on spin, elliptical and all runs and walks with a stroller. So which one would you say is the most friendly for my activities? I hate to give up on the Up24 because I love all the features and the comfort. I have even considered to suck it up because it sounds like everything has flaws but if there is something better then I will try it out! Thoughts??? M

Maybe your best bet for now is the fitbit and not an armband? I've seen good reviews for it and it may be worth seeing if it will track your activity more accurately. Women clip them on their bra with some success... Good luck. Keep moving mommy:)

I am doing a lot of research to get one of these and your question really made me think. I've been leaning towards the withings pulse, which is not in this comparison, but in others. So, I asked on amazon and 2 people have responded so far that they use that one just fine without arm swinging problems. It's not the most fashionable of all the choices out there, but I do love the heart rate monitor feature. And it's supposed to support stairs (which I climb for every diaper change :) )

I have the UP24 and I love it. I chose it for sleep tracking and for an overall quality app interface. I think it does drain my battery but I also don't close the app so it's really user error on my part. This has helped me set goals and increase my activity 200% as I wasn't doing much before. I'm glad I didn't wait for the "best" tracker or an iWatch. I don't plan to have it for life - these are rapidly expanding, but it's better to get on the "band"wagon until the next incarnation. (See what I did there? :)

I have been an UP user for some time. I have had two fail, one returned to the Apple Store, the other replaced by Jawbone under warranty. The button stops working. I started with a Nike Fuel but read the EULA and didn't like Nike's blanket ability to share your data. The UP isn't as comfortable to me for sleep because of it's thickness, however the sleep mode is an amazing tool. I work crazy hours that are not consistent and the ability to wake up during the correct phase of sleep is huge. The nap mode is great for a a quick 45 nap in a recliner somewhere. I don't sleep through appointments and don't use an alarm. Another amazing part of the UP is how accurate it is. My run is 6.0 miles according to Google Earth and my iPhone. It is 5.95-6.12 miles according to my UP. I don't know why there is a slight variation, maybe jogging at the one stop light? Even so that is amazingly accurate for a non-GPS device. Sadly my UP has failed for the second time and is now just out of warranty. I wasn't sure if I was going to try and get another one under warranty, buy a new one or flip to the FitFlex because Costco has a great price on the FitFlex and it looks more comfortable to sleep with. This morning I had to use my alarm and woke up in the wrong phase of sleep.... After I leave the studio today I'll be begging for a replacement or buying another UP. Anyone know where to get one for less than $149?

Do all of these trackers track BMR? I know the fitbit tracker does and I'm thinking this could be the reason you believe it lacks accuracy, I could be wrong though.

Why, in your comparison, does the flex info show flights of stairs?
The fitbit flex doesn't measure flights of stairs (only the force does) so makes me wonder if your comparison info is correct at all.

Very nice review ! I'm currently using the Nike FuelBand SE, but always watching for "better alternative".
Small point you didn't talk about:
What about setting the time on the trackers?
The trackers will obviously use some kind of internal clock to know the time of the day? I know the FuelBand SE can display the time (like it, backup watch), but what about the others? And when I travel and cross time-zones, how can I set back the correct time on the devices?
Thanks again for nice review, I'm really looking forward for the Garmin Vivofit, beeing appealed by the "no battery charge" thing ;)

Hi,
Just doing some research into my first "band". Which one would be best to track zumba? I run, walk, swim and zumba. So vivofit?

Great review-- I really like the way you sort of lay out a final point to each device at the end. I actually did a similar thing my recent review here: http://arijaycomet.com/2014/06/20/battle-striiv-touch-versus-withings-pu...
Though my review was different devices than yours, the Vivofit remains a "so close, not there for me" sort of device. I'm a Fitbit fan, for sure--- but I really think the Garmin could be so much better with just a few small changes. I'm excited to see what iWatch device might eventually come to market, but also what the next generation of Fitbit devices will be. Cheers!

I have an experienced opinion on almost all the trackers you have listed. I've used the FitBit Force, the UP24 and the Garmin Vivofit. In my opinion the UP24 is the best of the three; I'm excluding the Nike which I haven't tried. I would echo the comfort and ease in taking on and off for the UP24. The UP24 is much smaller not having a display and I don't notice wearing it at all. The design of the UP24 is modern and looks a bit more fashionable. The watchband style of the Force and Vivofit really never felt secure or comfortable even in the largest Men's size. The Vivofit band felt slightly better than the Force between the two. As a man I still felt like I was wearing a women's watch with the FitBit and Vivofit. I have to say I did like the app design for the FitBit a bit more than even the UP. The UP24 is a little cartoony to me and the colors are a tad bit wild - I'd prefer something more like iOS but I can live with that part. The UP24 "TODAY" is a good quick reference screen for progress and the "Lifeline" is a nice companion to it. The Vivofit app barely had any features to it at all. One of the best features of the UP24 I think is the ability to calibrate the band quickly and easily. I use MapMy Fitness to track distance for walking or running. The GPS mapping and distance calculations for MMF seem to be accurate - I drive courses too for another reference to double check the distance. I use both apps to track a workout then calibrate the distance to match on the UP24. It seems to adapt and adjust to make my step count more accurate then. I sync Steps and Food to LoseIt from the UP24 app and it works very well. I sync my weight from a Withings scale to my UP24 which then syncs back to LoseIt - which syncs to UP24. The only thing I don't synch with LoseIt is MapMyFitness - don't want double credit. It seems complicated but it works without any issue. I was using the Aria FitBit scale with the Force and it worked very well too - I just didn't like the Force as well as the UP24. I could use the Aria scale though with LoseIt which would sync to UP24 - its still in my upstairs bathroom. (A side note - the Aria seems like it weighs in heavier than the Withings scale - might be a calibration issue there too) I would like to have the UP24 be actually waterproof but I have got mine pretty wet - downpour rain wet. Still working ok though. I'm really hoping the iWatch can do EVERYTHING down the road but I'm very happy with the UP24. I would absolutely recommend one ahead of the competition. My wife and two daughters use the UP24 as well so we have our own little "Team" going. It's really helped me at least to "gamify" my fitness.

This is a terrible review of Fitbit Flex, with poor analysis. I've had only an UP to compare it to, but this review is extremely inaccurate when it comes to Flex! 1. You must have been wearing it on dominant hand, and not setting it in the app correctly to have inaccurate results, or you didn't enter your age/weight/height correctly to calculate the calories right
2. The calorie count includes your metabolic calories, NOT JUST your activities/exercise!
3. Fitbit counts everything midnight to midnight, hence, YES, in the morning when you wake up you have already consumed 700-800 calories (btw, not 1500 you stated), so IT IS ACCURATE actually, your review is not!
4. Fitbit flex does NOT come off easy. I have no idea if your comfort review if of Flex Force (when you started), or Flex... I've been using Flex for a few weeks and it literally had never come off during sleep, activity, or anything else. UP was very similar (yet smaller)
5. You didn't mention silent alarm feature, nor that it can connect to other apps for tracking activities like cycling (I use Endomondo connected and it works like a charm)
6. Your battery life review is very inaccurate. Again, maybe you were doing the Force? At this moment that I am writing I've had Flex on my write for 3 days, paired with iPhone 5, and checking sync every hr or so, and battery still says "FULL". I easily get a week use of it.
7. Flex app is by far the best app vs. Up and others... all other reviews have stated Flex app and website is the best available... so again, not sure where is your review is coming from? After reading your review, I got suspicious that maybe Fitbit is that inaccurate, and I literally counted my steps at different times, walking, jogging, or running to see how accurate it maybe, and it literally was within 3% of what I counted, so again your review of accuracy is very unfounded. UP24 maybe a nice product too, however, it doesn't last at all. I had to return 2 after they died and then switched to Flex and couldn't be happier. Results are very similar and tracking is just as accurate. I strongly believe you must correct your review of Fitbit flex, or test it again properly!

Thanks for the review AlexBC. I just purchased the Fitbit Flex last night after reading reviews on other websites about how wonderful it is. Got kinda worried after she did the comparisons lol but I'm gonna enjoy this and keep it

No worries. Flex is a great product. I actually found it more comfortable to wear than UP, but comfort is very subjective I guess and dependant on your wrist size. Battery life can't be any better and the tracking is great. UP24 also looks like a good product but to me not worth the premium.

Does anyone know anything about the XFit http://www.xtremecables.net/xfitfitnessband.aspx
Also sold on Amazon

hi, I'm trying to loss weight..so wanted the most accurate calorie counter...also do a lot of karate...so wanted the most acute band for that...it also has to be secure...dnt want it to come flying to catch someone in training...the jawbone doesn't look like it sits close to skin..also I'm allergic to latex...what rubber is it made of?

I'm a little surprised you had so much trouble with clasps. The clasp on the fitbit was only an issue for me during week 1, when I had a hulluvatime finding the rubber holes to hook it. After that, I never had a problem with it coming off unless I unhooked it--but I don't use it in the shower or swimming and I only walk.

I'm looking for a good fitness tracker and I'm still confused on what to buy. I'm debating between the UP24 and fitbit flex any recommendations ??

I am new to these products, hoping someone will help me. My daughter is a Jr. In high school, runs cross country, LOVES it! I'm so proud of her! I want to buy one of these for her birthday which is coming up soon. She would want to track her steps, distances, times, laps- most importantly. She wants to know every detail about her runs, accuracy is key. Then sleep is always something she needs to be more aware of. Colors and stuff like that wouldn't be an issue to her. So which of these products I should get her for her needs?
Thank you so much for your time!
Thank you for any guidance

Question - have you heard of the Healbe ? It is supposed to be a total body tracker...... http://healbe.com/ . It is supposed to do anything from calorie intake to sleep. I am curious as it seems very nice and technically sound. It is pricey though but I'm ok with that as long as you get what you pay for.....

I bought the up24 on Christmas eve and got it for $80 at Best Buy, which was a really good deal. I love it and was able to sync it to a lot of my apps I already had! It has been pretty accurate so far, but I might have to trade it for the small size because it has been big for my wrist. My son got the large one and he likes it also! I just wish it had a display on it but I can look it up on my phone so it works! Good luck in finding the right one to fit your needs, mine works well! :)

I am between UP24 due to sleep accuracy (based on reviews) but like ability to see real time data such as Flex Charge with amoled display. Thoughts please ??

I think the winner is Jawbone Up, by a squeak, simply because it's both easy to use and incredibly well thought out. A lot of its success is down to the 'news feed' style of its smartphone app, but there are other characteristics that make it the best tracker available.
Probably the most useful is the device's only button, which puts it to sleep and wakes it up each morning, complete with lit-up icons that let you know exactly what it's doing.
The FuelBand http://thekarinachroniclesblog.com/fitbit-flex-or-nike-fuel-band/ largely fails on its lack of an Android app and its uncomfortable fit, while Flex is uninspiring and Shine is unresponsive and has a very basic app.
The Up is not perfect. it looks very child-like and the need for a recharge via a proprietary cable is a bit of a letdown.