Verizon and AT&T might be getting a 4G LTE iPad 3, but what about the rest of the world?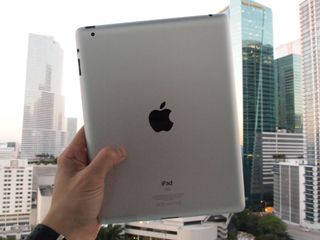 With up to 38 different 4G LTE frequency combinations at play around the world, Apple would need to offer more than one iPad 3 model in order to support North America as well as Europe, Asia, and Australia
Following not only rumors by nearly every tech blog out there, but sources for both iMore and The Wall Street Journal are saying that the next version of the iPad will almost certainly come in an 4G LTE option. The Wall Street Journal says AT&T and Verizon are sure things, but what about everyone else? Not only is LTE up-and-comer Sprint not mentioned, but neither are carriers in Canada, the UK, or anywhere else in the world. Let's dig in a little to discuss if it would be worth Apple's while to make an iPad to work internationally.
LTE is a standard that is being used around the world, starting with TeliaSonera in Sweden and Norway back in 2009. In the US, you have AT&T, Verizon and even MetroPCS with various states of active LTE networks. In fact, there are over 30 countries that have commercial LTE service available, so pushing the standard into the iPad sounds like a no-brainer. That is, until you consider the frequencies used. Unlike GSM which used exclusively the 800, 900, 1800 and 1900 MHz bands around the world, LTE is being used in nearly every band available. In North America, the 700 and 1700 MHz bands are the main bands for LTE, but 800, 1900, 2500 and possibly even 1500 MHz are in play. Add in the rest of the world, with 900, 1800 and 2600 MHZ, and you have the potential for up to nine bands that the radio chipset would have to support. Complicating matters even more, even in similar frequencies, there are multiple chunks of spectrum that don't overlap. For example, Verizon uses 746-787 MHz, while AT&T uses 704-746 MHz. While close, these different blocks have different equipment needed due to radio propagation and interference issues. Extrapolate this across the world, and we're now encompassing 38 different frequency combinations around the globe.
Now, a multi-band phone can only do so much. Look at the devices we have now, which include the bands for GSM on 800/900/1800/1900 MHz, and usually only three similar bands for 3G. If Apple is to make the LTE enabled versions available all over the world, a nine band LTE radio is not possible. Keep in mind that Verizon has essentially said that single band LTE devices are all they're going to be rolling out in the near future.
So going back to the question, is it worth Apple's while to make an iPad to work around the world? No, because they can't do it with just one device. However, it is worth it to make multiple devices. One will support the 700 and 1700 MHz bands in North America, and one for the 800, 1800 and 2600 MHz bands for Europe, Asia and Australia. At this time, the 900, 1500, 1900 and 2500MHz bands are outliers, and though will some day be used, aren't necessary for a successful international launch. Remember T-Mobile here in the states? Apple seems to be doing just fine without supporting their 1700 AWS spectrum.
I think the initial iterations of an LTE iPad are going to be similar to the iPhone 4 strategy. Recall the Verizon version shipped months after the AT&T/GSM version and only worked on the 800 and 1900 MHz bands for CDMA here in the US. Meanwhile, an international version worked on GSM and HSPA networks around the rest of the world. I expect the initial version to be rolled out for North America, launching in the US and Canada right away. Then a version with support for the most widely used blocks and bands for other parts of the world in the coming months.
Mickey Papillon host The Cell Phone Junkie Podcast and is a frequent contributor to Mobile Nations. Follow him @TCPJ_Mickey.
Master your iPhone in minutes
iMore offers spot-on advice and guidance from our team of experts, with decades of Apple device experience to lean on. Learn more with iMore!