Waiting to order or line up for a new iPad Air? Wait with iMore and win!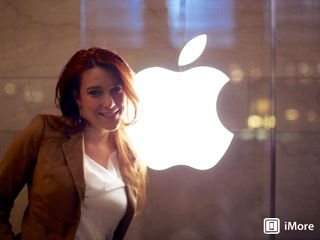 The new iPad Air go on sale - and even sell out! - around the world right now. If you're in Asia or Oceania, you might even have your hands on one now. (Lucky!). If you're in Europe or the Americas, your chance will come soon enough! If you still haven't decided whether you're getting one or not, or which one you really want to get, I point you towards our fabulous iPad buyers guide which will answer absolutely any question you might have and tell you absolutely everything you really need to know!
Hopefully online stock isn't too slim. We've heard Apple has ample units on site at the store. Either way, if you don't mind waiting, by all means order online. If you have to have it now, now, now, get your butt over to an Apple Store or authorized reseller and get in line!
Whether you're waiting for online orders to go live, or you're waiting in line for a retail store to open, make sure you jump into official iMore Forums Waiting in Line for a New iPad thread and share your stories and pictures! We'll be having fun and even giving away some prizes! Seriously, you don't want to miss this!
Get more iMore in your inbox!
Our news, reviews, opinions, and easy to follow guides can turn any iPhone owner into an Apple aficionado
Senior Editor at iMore and a practicing therapist specializing in stress and anxiety. She speaks everywhere from conferences to corporations, co-host of Vector and Isometric podcasts, follow her on Twitter @Georgia_Dow and check out her series at anxiety-videos.com.