The week's best iPad games: SimCity Build It, LEGO Batman, and more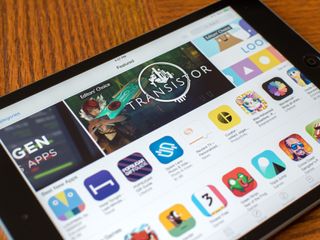 (Image credit: iMore)
Gray skies will clear up in these new iPad games and updates, featuring sandy beaches, dreamlike vistas, and cape-clad adventures.
1. SimCity Build It
The newest update to this virtual city-builder includes a beach boardwalk and all the delights of a bustling seashore. Having just spent a rainy weekend away at a mournful, wind-swept beach, you can bet I'm getting a kick out of building my own sunny getaway. Go craft yourself some sweeping sands; you deserve a vacation!
2. Monument Valley
The only let-down of last year's unforgettable iOS game Monument Valley was its short length. As of this week, the bonus level "Ida's Dream" is now available to all players, so reinstall the whole package and explore once more with the silent princess and her mysterious feathered friends.
3. LEGO Batman: Beyond Gotham
The latest iOS release in the LEGO series of Batman games has come out this week, for those of you who prefer light-hearted cooperative fare to the grittier Arkham games. The game includes tons of missions and unlockable characters and costumes, such as my personal favorite: the "Batman '66" gray outfit, as inspired by "Bright Knight" Adam West. Remember when Batman actually smiled and cracked jokes from time to time? Thank goodness LEGO does.
4. Earthcore: Call of Champions Expansion
A huge expansion for this digital card game dropped this week, exclusively on iOS at first, featuring new events and rewards. For those new to Earthcore, know that this CCG does not necessarily favor players who can pay over those who cannot; you can still build a killer collection without dropping a dime, then go toe-to-toe with players who've constructed much pricier sets.
5. The World Ends with You: Solo Remix
It's back! Users who purchased The World Ends with You and found it unplayable once the game defaulted on iOS 8 support will be pleasantly surprised to hear that this week's update has made the game playable once more. This controversial Square Enix port may not have picked itself back up fast enough to endear itself to users who already made the big purchase, but, hey — at least it's working now?
Your favorites?
Which new iOS games have you installed on your iPad? Do you bring your devices to the beach with you, or do you worry about getting sand in the ports? Share your favorite virtual vacation experiences with me.
Get the best of iMore in in your inbox, every day!
Contributor emeritus at iMore, currently writing about games, movies, and podcasts at The Mary Sue. Former assistant Games Editor at Paste Magazine. Host of Isometric. Keytarist/singer for the Robot Knights. Follow her on Twitter @samusclone
Thank you for signing up to iMore. You will receive a verification email shortly.
There was a problem. Please refresh the page and try again.