What to play now that you've beaten Super Mario Odyssey for Nintendo Switch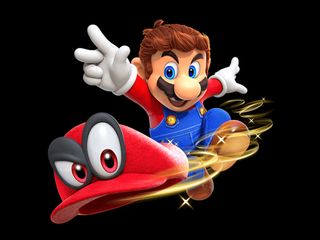 So you did it! You have beaten Super Mario Odyssey on Nintendo Switch and now you're looking for something else to do. I know it can be difficult to deal with the hole in your heart left by the completion of an amazing game. Sometimes it helps to know that there are other good games waiting for you, which will help break your fall. Here are a few games which may help you out now that you are going through withdrawals.
Zelda: Breath of the Wild
This might seem like an obvious suggestion so I am going to go ahead and get it out of the way first. If you haven't played the new Zelda, you really should. It's really just a phenomenal game with an impressive depth and breadth of content. If you're going to move away from one insanely popular Nintendo character it only makes sense that you go with another.
Mario Kart 8 Deluxe
Ok, I get it. You're not ready to leave Mario alone. Fortunately for you, there are a few options if you want to stick close to the mustachioed man. Mariokart is almost always a blast and the latest installment is no exception. There are a plethora of playable characters and tracks to choose from. Mariokart should be enough to keep you busy for a respectable amount of time.
Mario + Rabbids Kingdom Battle
More Mario? Ok, sure, no problem. Why not dive right into Mario + Rabbids Kingdom Battle? In this game from Ubisoft, everyone's favorite plumber teams up with a few classic support characters as well as some rabbids in disguise. Mario + Rabbids is a solid little turn-based RPG that is a great deal of fun while you're trying to recuperate from having beaten Super Mario Odyssey.
Arcade Archives VS. Super Mario Bros.
Ok, this is the last Mario title I am going to give you, and then you are on your own. If you want to revisit the early years of Mario then maybe you should consider this classic title on your Switch. Back in the mid 80's Nintendo released something called the Vs System. I could go way into this but that's not important. They were essentially arcade cabinets which often housed versions of the games you knew and loved from your home NES system but they were a little different. It's an interesting little bit of history to be released on the Switch and a good way to help come down from your Mario high.
Splatoon 2
Maybe you don't need your next game to be Mario based but you would like it to be fun and colorful. Not to fear, Splatoon 2 is here. At its core, Splatoon 2 is a four-player shooter but it's also dripping with attitude and colorful ink. You, of course, can play online multiplayer but the addition of local multiplayer can make things even more fun and competitive.
One last little suggestion before I go: Did you really squeeze everything you could out of Super Mario Odyssey? Because holy cow there is a lot to do in that game!
I wish you the best moving forward post-Super Mario Odyssey.
Master your iPhone in minutes
iMore offers spot-on advice and guidance from our team of experts, with decades of Apple device experience to lean on. Learn more with iMore!