When the Apple logo really doesn't matter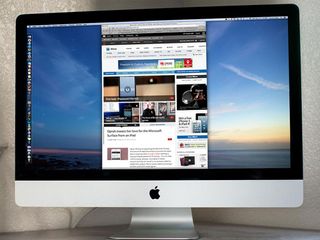 Last week I posted an editorial extolling the virtues of Apple-branded routers: I think the AirPort Extreme, Time Capsule and AirPort Express make a lot of sense, even if their price and performance can be trumped by other products. There are loads of other cases where I wouldn't even hesitate to go with a third party instead. Here are some of them.
Mice
I admit that the Magic Mouse is nice for its support of gestures on the smooth, featureless surface, but I have to tell you that of all the products that Apple makes, it's my least favorite. I infinitely prefer the feel and features of third party mice.
Lately I've really been enjoying the Razer Taipan mouse that I reviewed back in July. It had a terrific feel and remarkable sensitivity, loads of programmable buttons and absolutely amazing software drivers that let me get the most out of it.
One of the reasons I prefer third party mice to Apple's own is because I play games, and for the most part, games play wretchedly with the Magic Mouse. That's because most game developers assume - rightfully, in the case of PC gamers - that their users will have scroll wheels, distinct right buttons, possibly programmable macros and other things that make playing games easier.
While the Magic Mouse may be well-integrated with the operating system and with plain-vanilla apps, games are a different story. I realize I'm an edge case here, but there are other arguments for third-party mice too — they come in a variety of shapes and sizes to fit different hands, designs vary to accomodate different mouse holding techniques and more.
Keyboards
I have an Apple Wireless Keyboard and I use it with my Mac Pro, but I don't really like it all that much. My desk setup for my Retina MacBook Pro incorporates a Matias Mini Tactile Pro keyboard, which I infinitely prefer for its mechanical design.
Apple's keyboard is nice and quiet, but Matias' has a much stronger key feel that I like, as I prefer to get a bit of resistance from my keyboard as I'm typing. I've been using personal computers since the late 70s, when almost all computer keyboards were mechanical, so I'm a bit old-school in this respect.
Even if Matias' products don't suit you, it's not that hard to find a keyboard with Mac-specific layout. Assuming you'd rather go with a commodity keyboard designed for Windows, that doesn't matter: OS X's support for PC keyboards is spectacular. If it doesn't recognize your keyboard, it simply asks you to press a few keys so it knows what type of keyboard you're using, and it's off to the races.
Displays
Apple's Thunderbolt Display is, as I've opined before, too long in the tooth for me to bother with. What's more, it's $999 — way, way out of my price range. That's why the last two displays I got came from an online reseller called Newegg.com. I got good deals — sales, in fact — on ViewSonic displays that I've been very happy with.
Of course, the downside of buying a third party display is that it often doesn't integrate visually with your Mac as nice as you might like — the Thunderbolt Display's design language is consistent with the Mac's, even if it echoes an older iMac design. But the ViewSonics' black bezel basically disappears for me when I'm using it (I pay no attention to it), so I haven't found it to be that much of a distraction.
It may cost you a bit of extra money to get the display working with your Mac. If your Mac is equipped with mini DisplayPort or Thunderbolt, you'll need to buy an adapter to connect a DVI or (heaven forbid) a VGA display to your Mac — that means budgeting another $20-$30 depending on whether you go with Apple or get a third-party interface. But compared to what Apple charges for its one, singular display, you'll still be get a much better value shopping for a third party display and buying the adapter.
Cables and memory
Apple charges a premium for its own branded Lightning and 30 pin Dock Connector cables. You can find less expensive alternatives anywhere — I even see them at the gas station near my house. But stay away from the really cheap ones. I'd spend a bit more money and get something that carries the Made for iPhone/iPad/iPod touch logo, which shows that it's been given the thumbs up by Apple.
In the case of Macs that have upgradeable memory — the standard MacBook Pro, the 27-inch iMac, the Mac mini and older models — you can save a fair amount of cash by going third-party instead of paying Apple's premium price when you get your Mac configured at the factory. Now, in the case of systems like the MacBook Air and Retina MacBook Pro, you have no choice, since the memory is soldered to the motherboard. But I've never had a Mac with upgradeable memory that I didn't go with third party RAM on, and saved myself a ton in the process.
How about you?
There's other stuff I left out, like external storage and printers, since Apple doesn't make any devices like that anymore. But I imagine there are some peripherals and accessories that I've left out which you prefer to get from third parties rather than buy from Apple. So what do you have? Let me know.
Master your iPhone in minutes
iMore offers spot-on advice and guidance from our team of experts, with decades of Apple device experience to lean on. Learn more with iMore!