Williams, Schiller, Srouji: What Apple's new executive titles really mean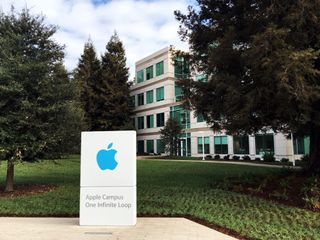 Apple adjusted some titles in its upper ranks today. I say adjusted because, rather than being promotions, they better reflect what's been the reality for a while now.
Jeff Williams, previously senior vice president of operations, is now formally the chief operating officer. That brings Apple's officer count to four, including chief executive officer Tim Cook, chief financial officer Luca Maestri, and chief design officer Jony Ive. Though Tim Cook was previously COO under the late Steve Jobs, and is one of the best the industry has ever seen, being CEO has different demands entirely. So, Williams has effectively been COO for a while. Putting Williams' name on the title, though, makes the responsibilities clear, including to investors who fret over such things. It also frees both Williams and Cook up for all that Apple is considering next, which likely includes more than just what's been rumored so far.
Williams also owns Apple Watch and spearheads Apple's health and fitness efforts, which includes ResearchKit and more. Since the Watch is a brand new product category for Apple, it makes sense to have a separate executive in charge of it for now, just like iPhone used to. Eventually, though, it might find a home among Apple's existing product divisions, just like iPhone has. By then, though, Williams could very well have other special projects that benefit from his attention.
Phill Schiller taking over on App Store is interesting. While Schiller has effectively had that kind of clout for years, the actual structure of App Store has been split between his and Eddy Cue's organizations. Schiller has and continues to own developer relations, app review, and evangelism. Cue has and continues to own the iTunes infrastructure, but now passes editorial and business management to Schiller. There will no doubt be some overlap, but also a lot of advantages to being and working closer together.
What this means for developers in general and indie developers in specific remains to be seen. Historically there have been issues in both orgs. App review has generated complaints about capriciousness and lack of responsiveness pretty much since launch, and that has always been under Schiller. iTunes infrastructure, resources, and tools—or the lack thereof—has been under Cue but now moves partially under Schiller. In the past, long-requested features like upgrades, trials, and Mac App Store parity have been nebulous in terms of who owned them and how they could be lobbied for change. App Store still lives on iTunes, which means the two organizations will continue to have some level of interdependency, but Schiller's name is officially on the top and it's absolutely clear—the buck stops with him.
Yet Phil Schiller is still only one person and, like any senior vice-president at Apple, he has an immense portfolio to manage. That's why it's great news that Tor Myhren (now formerly of Grey Advertising) is replacing Hiroki Asai, who's retiring after decades of services, as vice-president of Marketing Communications. Vice president Greg Joswiak has expanded his role within the product marketing organization as well. That should help make sure even Apple's growing line-up doesn't suffer from bottlenecks and gets the attention it needs.
I'd still very much love a similarly dedicated vice-president for App Store in Phil Schiller's org. Someone whose only job, from when they get up in the morning to when they finish at night, is to make the App Store great. It's a multi-billion dollar business for Apple, and it certainly deserves it.
Announcing Johny Srouji's title as senior vice president of hardware technologies is terrific. Srouji has been running silicon at Apple for a long time and reporting directly to Tim Cook for years. Given the importance of chipsets to Apple's business, and how far Srouji's team has taken the development of processors, controllers, batteries, and more, having him as senior vice president is important. Not just to investors either but to the industry. Apple's the most exciting company in chip design today, it's taken seriously at the highest levels, and everybody—especially the best and the brightest new talent—knows it.
Today's announcements have made public a lot of what Apple's been doing internally for a while now. And that's good news. A company's greatest strengths are also its greatest weaknesses. As Apple continues to grow, the culture itself becomes both asset and adversity. They need to preserve it but not become preserved by it. The only way to keep growing and expanding and making huge new plays is to continually question and adjust course.
Though not as shocking as Tim Cook's major reorganization in 2011, it none-the-less continues to treat Apple itself as a whole as the company's most important product, and to align people and organizations in a way that supports what's most important to Apple's businesses.
Just like Jony Ive was given all of design, Craig Federighi all of software engineering (pre-Kevin Lynch and Apple Watch), and Angela Ahrendts all of Apple Store, Phil Schiller has now been given all of App Store. There's a clear, unified leader at the highest levels.
That's why, while today's announcements may seem ceremonial, they're really far more functional. And staying functional is critical to Apple's ongoing success.
Updated to improve clarity.
Get the best of iMore in in your inbox, every day!
Rene Ritchie is one of the most respected Apple analysts in the business, reaching a combined audience of over 40 million readers a month. His YouTube channel, Vector, has over 90 thousand subscribers and 14 million views and his podcasts, including Debug, have been downloaded over 20 million times. He also regularly co-hosts MacBreak Weekly for the TWiT network and co-hosted CES Live! and Talk Mobile. Based in Montreal, Rene is a former director of product marketing, web developer, and graphic designer. He's authored several books and appeared on numerous television and radio segments to discuss Apple and the technology industry. When not working, he likes to cook, grapple, and spend time with his friends and family.
Mac App store needs some heavy attention.. and they need to allow dev's to provide in-app purchases for upgrades to new versions.. I mean, seriously, how tuff would it be for a dev to do an in-app purchase button, thats a discounted upgrade, to a new major version of an app. It's been a long time coming.. as well as giving Mac App dev's the same tools. I don't think sandboxing will go away, and think it should stay. Many, me included, prefer the extra security that App Store apps provide.. it's a sacrifice I'm willing to make and not many apps need the have direct security access non-sandboxing provides ..

"Needs" isn't what matters though. Even "deserves" isn't important. How do you prove to Apple it's worth being a priority, given limited resources and incredible internal demand? Out of 800 things that all require attention, how do you move MAS up the list?

If it isn't ever going to get priority then they should phase it out. It's poor management to launch things and then not resource them or give them enough attention to matter. That doesn't have to be sustained focus from Phil, but it does need to be focus and resources sufficient to knock back the major issues. it's not like app upgrades are a surprise to anyone - developers have provided upgrade only versions since the beginning.

So this new guy is coming in to run advertising but will report directly to Tim Cook. Phil Schiller's title is still SVP marketing. What's the difference between marketing and advertising?

It's the hardware guy that reports directly to Tim Cook, The article doesn't say who the new marketing guy reports to.

He's replacing the previous VP who announced he was retiring a while back.

VPs have been reporting to Tim Cook for ages.

Some VPs, not all. Cook has like 18 people reporting to now (at least the ones we know about). That seems like a lot of people reporting directly to the CEO.

So whats going to change? Schiller has been in charge of the App Store approval process and that's one of the worst complaints. Maybe second to lack of in app upgrading. So whats the difference here?

Cue is basically being demoted. That's the difference.

I'm not sure about that. I think this will give Shiller a chance to focus more closely on the app stores. Cue seems to focus on iTunes and iCloud.

...and Apple Music, I believe - their new "big thing". Sent from the iMore App

Correct, App Store moved from being split between both to being largely with Schiller. That's it. Cue still has iTunes, iCloud, Apple Pay, Apple Music, etc. Basically enough that he's running what would otherwise be a fairly complete, and fairly enormous company in its own right.

Even with the change, I wonder if Cue still has a lot on his plate. Apple used to have an SVP for software applications (iLife, iWork, Pro Apps). Maybe they should reintroduce that & let Cue focus on iCloud & it's related services.

Don't worry, this is just the start of removing responsibilities from Cue.
Thank you for signing up to iMore. You will receive a verification email shortly.
There was a problem. Please refresh the page and try again.